Niantic is introducing a shiny variant of Corsola, one of the game's rarest Pokemon, to Pokemon Go later this year.
Pokemon Go's Pokedex continues to grow as the mobile game inches closer and closer to catching up with the number of Pokemon available in the main series of games. More additions will be arriving over the summer, including a shiny version of Corsola. Corsola is one of Pokemon Go's rarest creatures, putting its upcoming shiny variant up there with the most sought-after Pokemon introduced so far.
Shiny Corsola will be added as part of something Niantic has dubbed Pokemon Air Adventures. A collaboration with aviation company Skymark that will see Pokemon-themed jets, buses, trains, and other things introduced to Okinawa, Japan. To mark the occasion, a special edition Pikachu wearing an Okinawan shirt will be available in the region for a full year starting on July 22, 2021.
As well as Okinawa Pikachu, shiny Corsola will also be making its debut. Corsola is one of a handful of creatures added to Pokemon Go that can only be found in certain regions. Okinawa is naturally one of those places, along with a number of other locations that can be found hugging either side of the equator. Since Corsola is a coral-based Pokemon, it makes sense that it can only be found in parts of the world including coral reefs.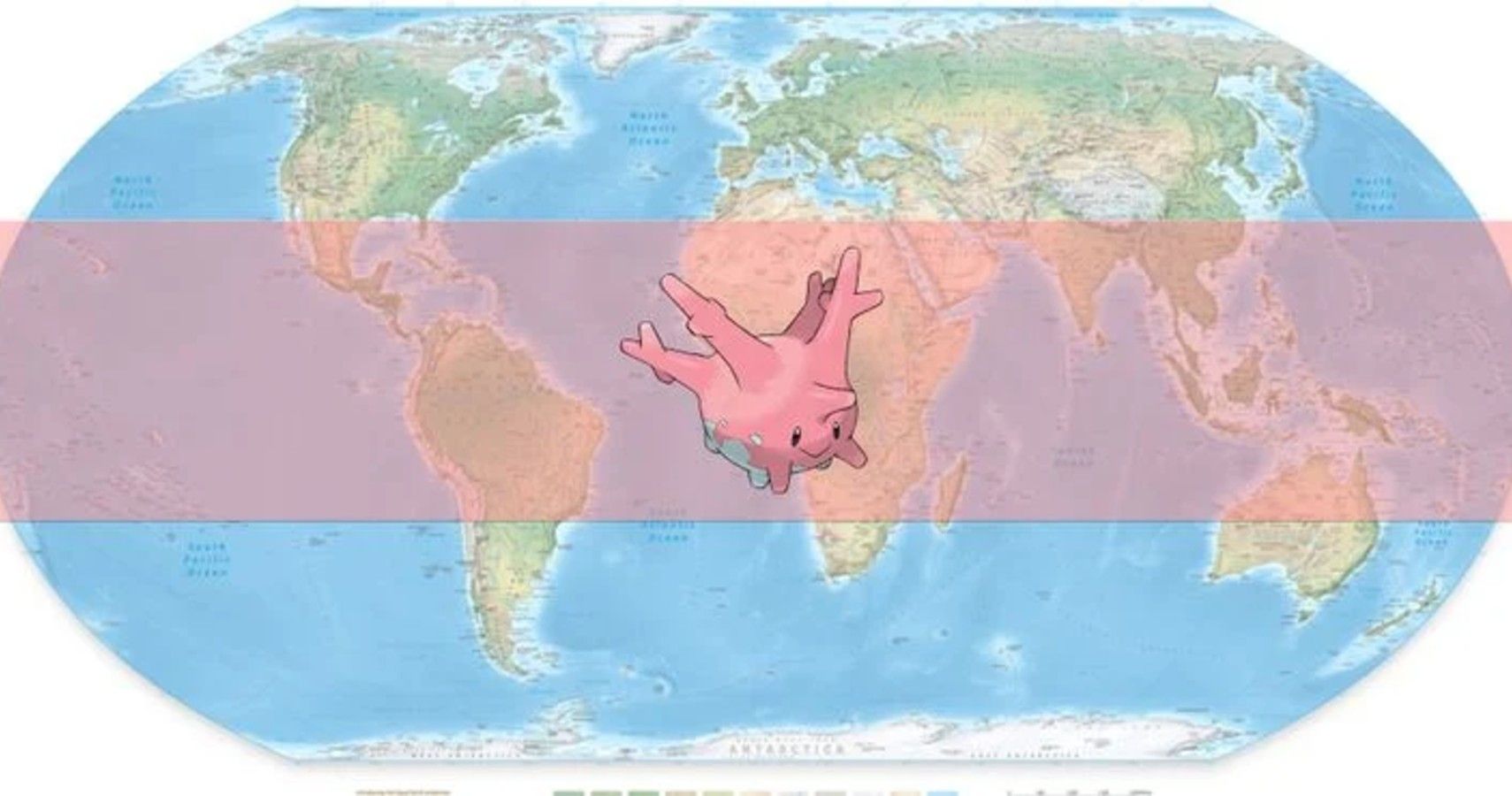 Other than Okinawa, Corsola, and from July 22 onwards its shiny variant, can be found in Florida, the northern border of Australia, and throughout Mexico and the Caribbean. All areas in which trainers can find a Corsola can be found above. If you want a complete Pokedex you will need to visit one of those places to find a Corsola, unless you are lucky enough to live there, of course.
As rare as shiny Corsola will prove to be, Okinawa Pikachu will be even rarer. The island Pokemon will be an Okinawa exclusive, meaning you will need to visit the island at some point during the year it is featured to catch it. Meloetta will also be making its Pokemon Go debut later this year, and in shiny news, a long-awaited variant of Bidoof will be here before you know it.
Source: Read Full Article