PUBG Mobile is hosting its first ever virtual concert later this month featuring mega-selling K-pop girl group Blackpink. The group will be premiering a specially written track during the in-game concerts.
Players can get free tickets in-game beginning this Friday, July 15, and preload the Concert Resource Pack the following day, which is required to join the concert. The concerts will be held in-game July 23 to 24, and July 30 to 31. Along with their hits, Blackpink will debut a new track and music video that has been created specifically for the collaboration with PUBG Mobile.
Head of PUBG Mobile at Tencent Games Vincent Wang said: "PUBG Mobile is honored to be partnering with Blackpink again as we continue to deepen the connection between their amazing music and our game. Our first ever in-game concert is set to be a groundbreaking event, expanding the ever-evolving world of PUBG Mobile and setting the stage for a Blackpink comeback that will be remembered for years to come."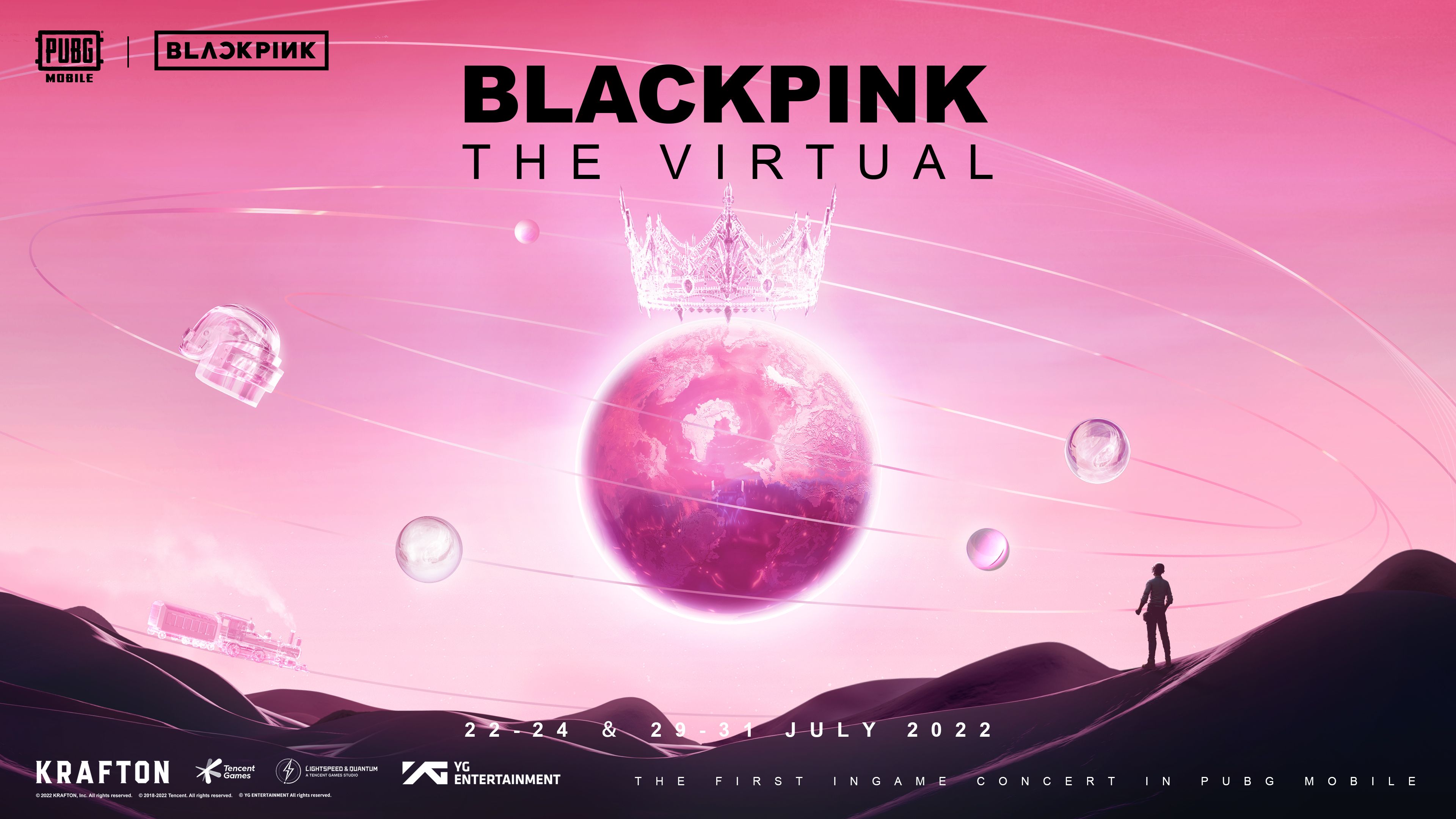 ​​​​​​​In-game concerts aren't new, although PUBG Mobile isn't known for such shows. However, its rival in the battle royale genre has developed a reputation for them. Fortnite has hosted the likes of Travis Scott and Ariana Grande, and could even be considered a kind of metaverse for such activities. But for its first in-game concert PUBG Mobile has managed to snag one of the world's most famous music groups.
"Fans will live the true Blackpink experience, not only by coming to the concert, but also by obtaining the custom-made performance suits the group will be wearing during their performance," says the press release from publisher Tencent Games. "The outfits will be available for players to obtain beginning July 23rd through August 31st, the eye-catching outfits worn by Jisoo, Jennie, Rosé, and Lisa are sure to make players sparkle on the battlefield."
While it's unclear just how Blackpink will appear in the game, it might be expected that each member of the group will have their own avatar complete with specially designed in-game outfits and accessories. The release also says that more promotional material will appear depending on how many gifts the group is given by players.
The concert heralds PUBG Mobile's Version 2.1, which also brings Cycle 3 Season 7 and the new content players expect from the battle royale that brought the genre to popularity.
Source: Read Full Article