Bird hunting can be an excellent way to test your marksmen skills while exploring the wilderness in Red Dead Redemption 2. But for specific tasks, such as Daily Challenges in Red Dead Online, you may be required to narrow your sights. In the case of Quail, that scope doesn't reach all over the vast American West, so you'll want to mark out a more prudent hunting route.
Quail are only found in the central regions of West Elizabeth and New Hanover and keep to somewhat exclusive habitats besides that. So to help you knock out those challenges in a timely manner, here are the best quail hunting locations in RDR2 and RDO.
Best Quail Locations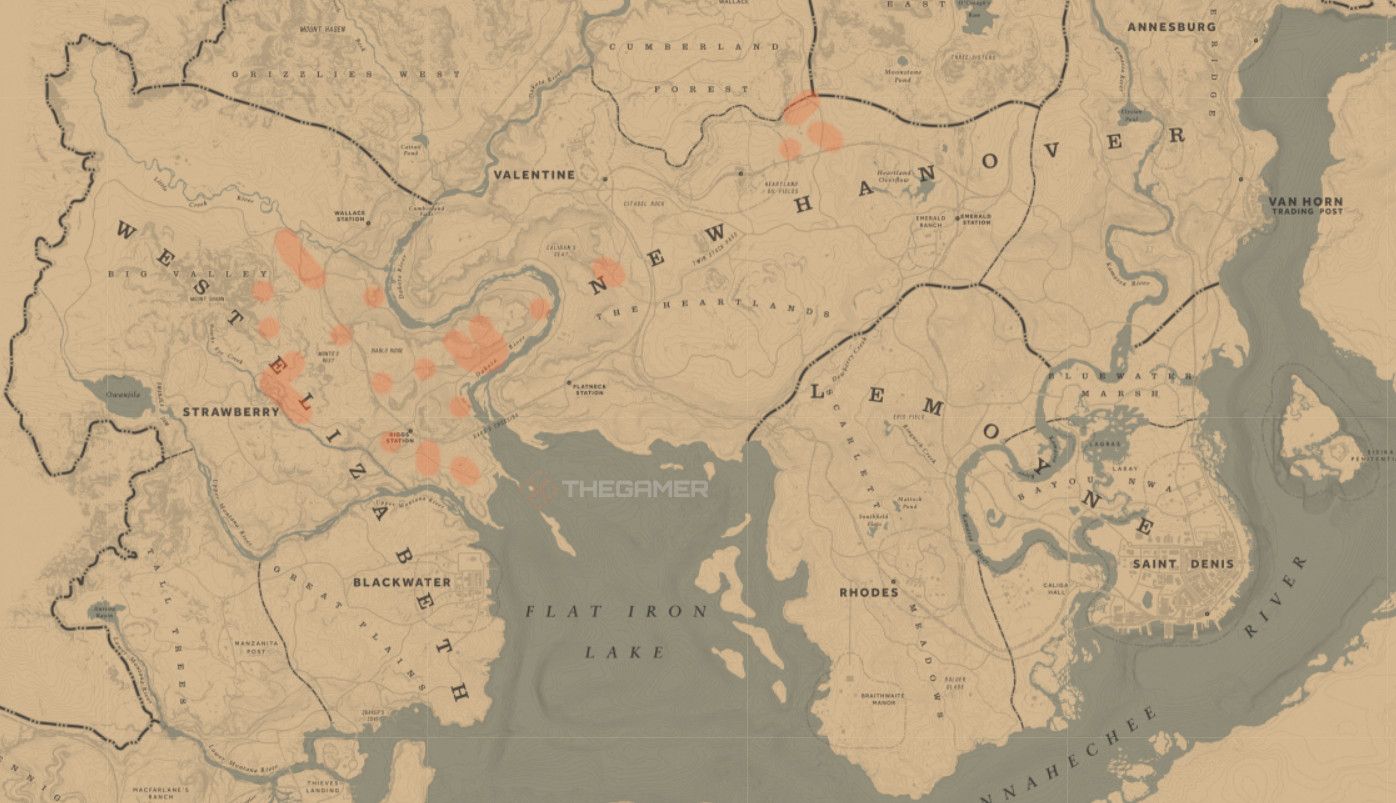 West Elizabeth
You can find Quail in Big Valley on the region's southwestern peninsula, bordered by Flat Iron Lake.
You're like to find more Quail between the peninsula and Riggs Station.
Northeast of Rigg's Station, Quail have been found congregating near the marshy land near the mouth of the Dakota River.
There's a more prominent population of Quail as you venture out onto the land between the lower bend in the Dakota River, and a few more may be found on the point along the banks.
You'll find several smaller flocks along the edges of Diablo Ridge at the northern, northwestern, southwestern, and southeastern points.
The town of Strawberry, as well as the lands stretching to the Northeast and Southeast, make for good Quail hunting territory.
Following along the eastern slopes of Mount Shann will lead you through a couple more quail hunting grounds.
Between Mount Shann's northeastern slopes and Little Creek River, there is a fairly long span of land that is good for hunting Quail.
New Hanover
Quail keep to The Heartlands region of New Hanover.

You can find them southeast of Caliban's Seat.
The better place to hunt for Quail within The Heartlands, though, is up near the northeastern border of Cumberland Forest. Here you will find Quail encircling Carmody Dell, primarily to the north and southeast of the ranch house.

Source: Read Full Article