Lockwood Publishing, a UK-based game studio behind popular mobile game Avakin Life, is going ahead with a mass layoff that has been described as "unlawful". This comes in spite of staff speaking out, pressure from a Labour Party MP, and a huge investment from Tencent last year. The company is accused of flouting the law surrounding collective consultation with staff when a mass layoff is announced, by not being transparent at all and not informing workers if they are at risk of losing their job.
Workers at the studio have spoken to TheGamer anonymously, revealing that 10 percent of staff may be made jobless just before Christmas – and the redundancies are starting today. 12 have been confirmed so far, and many more are "definitely" expected. On top of that, many resigned to avoid the stress of the "sham" process. Staff tell us that they were already overworked, but are now being expected to perform the jobs of their ex-coworkers.
"I suddenly had to do the work of several contractors who were immediately let go, it was that or the work didn't happen and sales would drop", said one Lockwood employee. "After extra hours, stress and burnout, I get nothing back or support. I'm out of here next year".
The workers are being supported by the union Independent Workers of Great Britain. They've also been backed up by the area's MP, Nadia Whittome, who says that Lockwood's alleged behaviour amounts to "serious breaches of employment law".
"The company believe they're acting lawfully, whereas the IWGB don't. I'm not at risk but many of my friends are. The whole thing is horribly depressing, the company are behaving terribly", said another anonymous employee. "Lockwood hasn't responded to either Nadia Whittome or the Icelandic Confederation of Labour, who also reached out and criticised them. It's a dark day"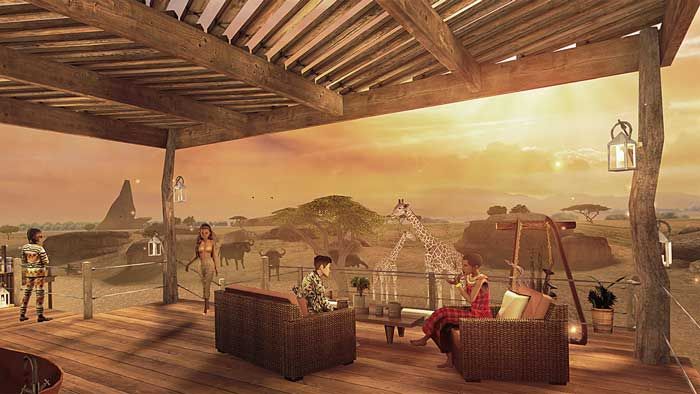 Another worker, who says they were in the meeting where these redundancies were first discussed, shared their account of the process:
"One day our department leads were assembled and given one command: decide who to cut and who to keep in order to save the business the most money possible. Despite the numerous voices who pushed back, it was clear no discussion would be honoured. Upper leadership had already decided this was happening, and it was our job to do their dirty work for them", they said. Throughout the process, no regard was given to the welfare of employees. People who had recently become parents, who were newly married, who had just bought their first homes, or who had served long, faithful tenures at the company were cast aside without a shred of empathy for their personal circumstances.
"The truth is that the CEO and those with the most power at the company are utterly incompetent leaders. Unable to admit to this, to the damage they've caused and continue to cause to numerous lives, they're instead doubling down on this illegal process without a shred of remorse."
According to the union, Lockwood initially announced plans to lay off 33 of its 200 workers. The staff responded by unionizing and challenging these redundancies, yet according to them, the company has continued to be secretive, and won't even inform a worker if their job is safe or not.
These layoffs and working conditions call into question the conduct of the company's CEO, Halli Bjornsson, who IWGB claims makes £360,000 a year, and claimed £600,000 in expenses on top of this.
Lockwood Publishing has responded to these allegations, saying that it has "welcomed" the IWGB's involvement. It claims that it cannot use its investments, including the $25 million from Tencent, to retain staff, as it counters the aim of building a "sustainable, profitable and successful business". Speaking to Gameindustry.biz, the CEO said: "The tough decisions we take are to safeguard the future of our business, and to secure the roles of as many people at Lockwood as possible".
Source: Read Full Article