There are a couple of big projects for Resident Evil fans to look forward to in 2023. You can now add a third to that growing list as Capcom has teamed up with a company called GameFlavor to create some rather bizarre spray drinks modeled after the first aid storage boxes long-time fans will recognize from the original games.
Reported by Nintendo Life, the collector's edition case of cucumber, lime, and mint-flavored beverages has apparently been created to mark Resident Evil's 25th anniversary. Two years too late, but okay. The case includes ten 330ml cans of the aforementioned drinks, one spray cap so you can spray the drink, or whatever you choose to fill the cans with afterward, into your mouth, and four brightly-colored herbs.
The herbs might be the most curious part of the package as there doesn't appear to be anything on GameFlavor's website explaining what they are. The company recommends using them to create some Resident Evil-inspired cocktails, the recipe cards for which will be included inside the case but can't be seen on its page. In fairness, if they were visible, that would be one less reason to buy a case for yourself.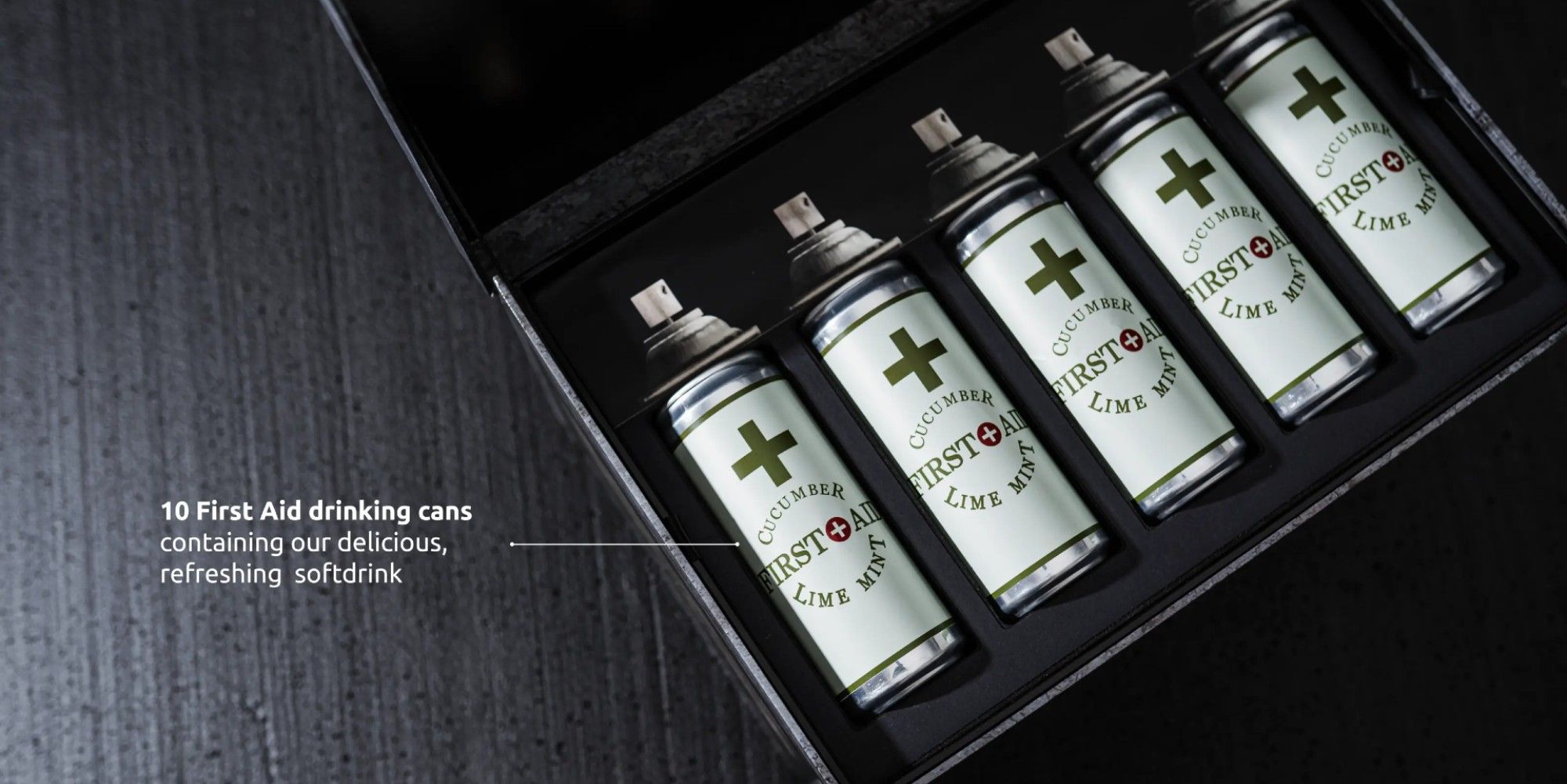 Convincing people to buy the cases might prove tricky even with the promise of secret cocktail recipes. Costing $214, those ten drinks and small tubs of mystery powder won't come cheap. Pre-orders are available now and the cases will ship in Q3 2023. While the contents might not be worth that price point to most, only 4,750 will be made, and each will be uniquely numbered, pushing up how much Capcom and GameFlavor believe the item to be worth.
If you don't fancy paying $214 for ten drinks, as touched on above, there are still a couple of big projects for Resident Evil fans to get excited about coming very soon. Resident Evil 4 Remake launches in March, and the VR version of Resident Evil Village arrives on PS VR2 next month. Even better, if you already own Village and you plan on picking up the new headset, the VR version of the game will be a free update.
Source: Read Full Article