The PSP classic, Resistance: Retribution has been rated for PS4 and PS5 in Korea, fuelling speculation it will be added to the upcoming PlayStation classics library available on the new and improved PS Plus.
As spotted by Gematsu, Resistance: Retribution has been rated in Korea, meaning it is highly likely it will be coming to PS4 and PS5 via the new PlayStation Classics archive, available to PS Plus Premium subscribers.
The PSP spin-off put us in the shoes of British Royal Marine Lieutenant James Grayson. The game takes place a couple of months before Hale manages to best the Chimera in Britain and the start of it sees Grayson have to shoot his own partially converted brother. The emotional damage makes him desert his troops and go on a rampage destroying all the conversion centres he can.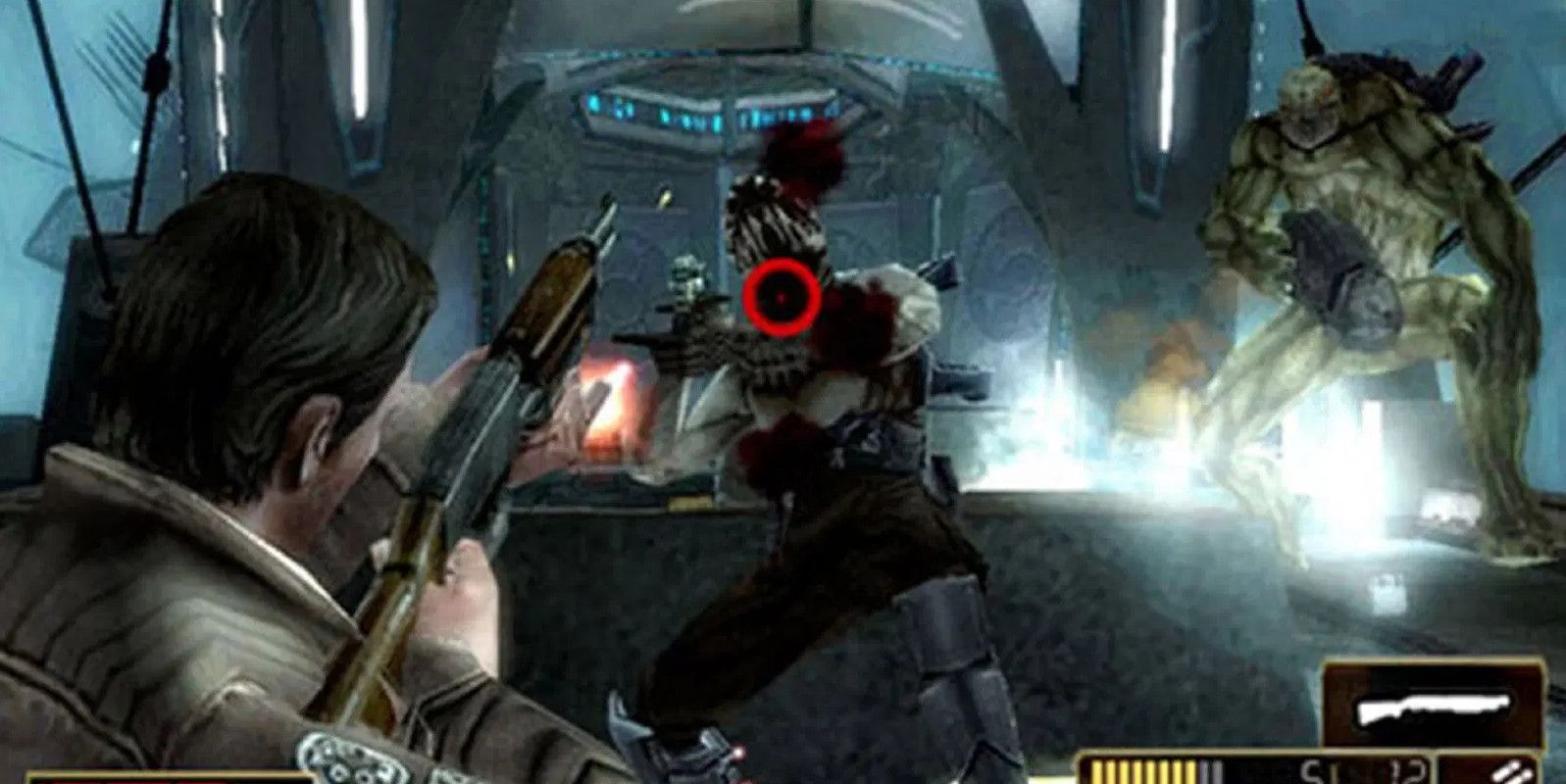 Grayson eventually joins the French resistance and aids them on their missions to take down the Chimera tower in Paris which is controlling the armies in Western Europe. The game takes place in several European countries and cities, including Paris.
Retribution launched in 2009 to a Metacritic score of 81. It also featured eight-player multiplayer with five different game modes: deathmatch, team deathmatch, containment, capture the flag, and assimilation. Unfortunately, multiplayer modes won't be coming to PS5 and PS4 versions of the classics library.
It's not entirely known at the moment how PSP games will work on the modern consoles. Many of them had vastly altered control schemes to allow for easier aiming and movement with the small analogue sticks.
Resistance: Retribution featured an automated cover system as well as auto-aim to make gameplay smoother for the player. Sony recently said that PS1 and PSP games may get trophy support if developers wished to add it.
In other PlayStation news, Sony has confirmed that one of its top priorities is sorting out the supply issues for the PS5. It also expects to have half of its games on PC and mobile by 2025, in a sustained bid to expand beyond home consoles.
Source: Read Full Article