What can you say about Sergio Agüero that hasn't already been said? He is responsible for the most iconic moment in Premier League history, one which, from the perspective of this Liverpool fan, caused the most glorious look of bitter disappointment on Alex Ferguson's insufferable, Scottish face. He's up there with the Premier League all-time greats, his name frequently coming up alongside the likes of Alan Shearer, Thierry Henry, and David N'Gog.
You probably know all that, though. You also probably know that he had to retire from his football career early due to illness, and that he was honoured in Argentina's World Cup win, so important to his national teammates that he was a part of their celebrations despite his premature departure before the tournament. In his own words, he "[has] been fortunate to be able to play football at some of the best clubs and leagues in the world, to represent my country, and to have won titles and individual accomplishments." He speaks with lashings of modesty; the man is regarded as one of the icons of the Premier League era and has won nearly everything there is to win. Something you may not know, however, is that Sergio Agüero is also a gamer.
"I've been a passionate gamer for quite some time," he tells me over email. "It is a great way to unwind and connect with friends." I wondered whether he got into gaming as his career came to a close, but he says that players often used it as a great way to wind down whenever they get a chance.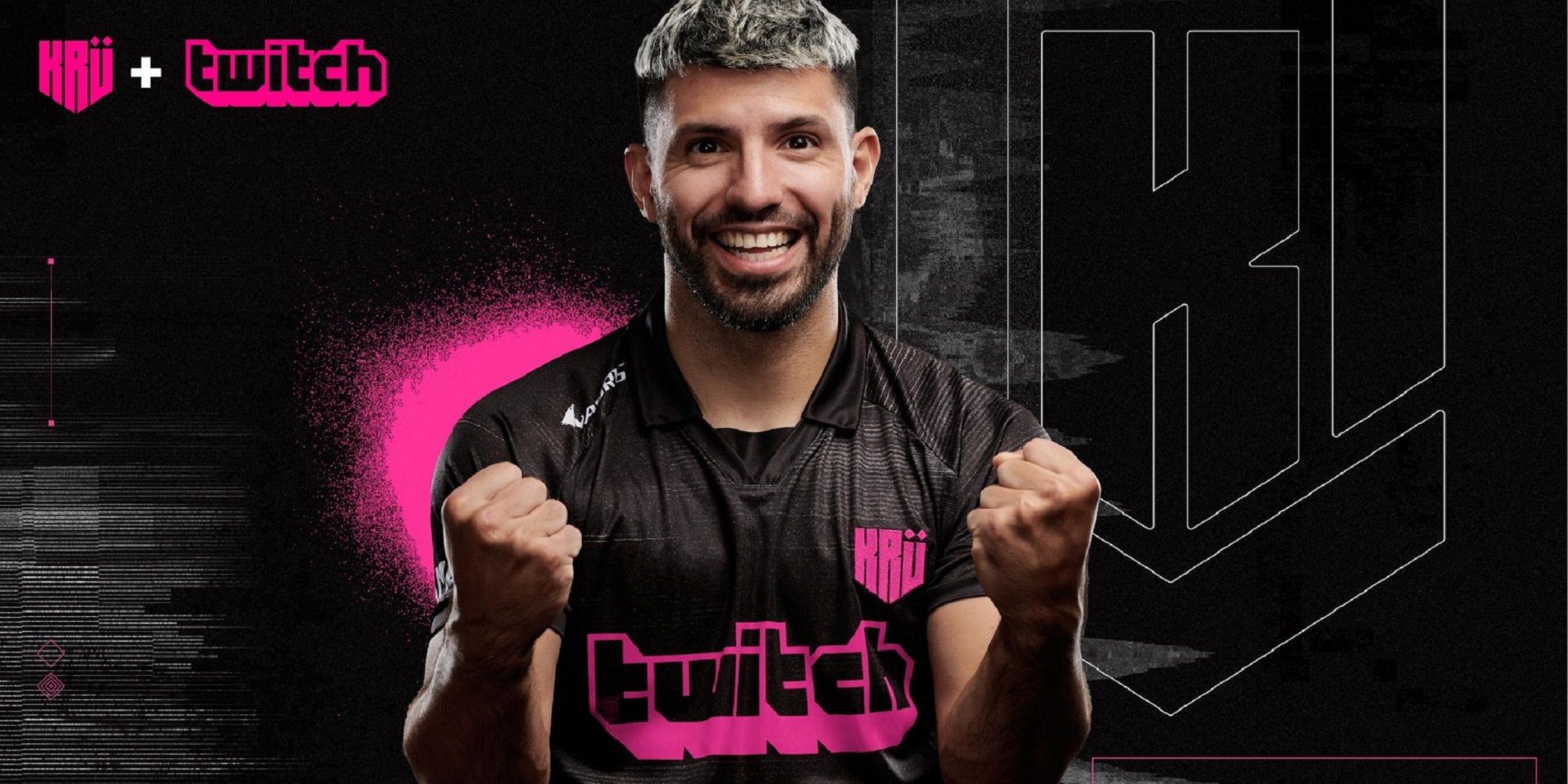 "As a professional footballer, our schedules were very tightly organised so we didn't have too much downtime," he says. "Of course, we did have some free time and I would enjoy gaming when possible to chat with friends and have a laugh. Many players are actually avid gamers. It's a great pastime that keeps your mind sharp."
Unfortunately for us, Agüero is a model friend and wouldn't give up any dressing room secrets in our interview, however he did go as far as to land a subtle dig on some of his former teammates: "Some of the guys played a lot better on the field!". I'm no such friend, so if you ever want to know which of TheGamer staff is worst at competitive games, then send me a DM and I'll spill the tea.
You might think that FIFA, Pro Evo (now eFootball), or Football Manager would be his games of choice considering his storied career on the pitch – I certainly expected as much – but he cites head-clicking simulator Valorant as his favourite. This has bled into his esports team, KRÜ Esports, which he created in 2020, and specialises in Riot Games' competitive shooter.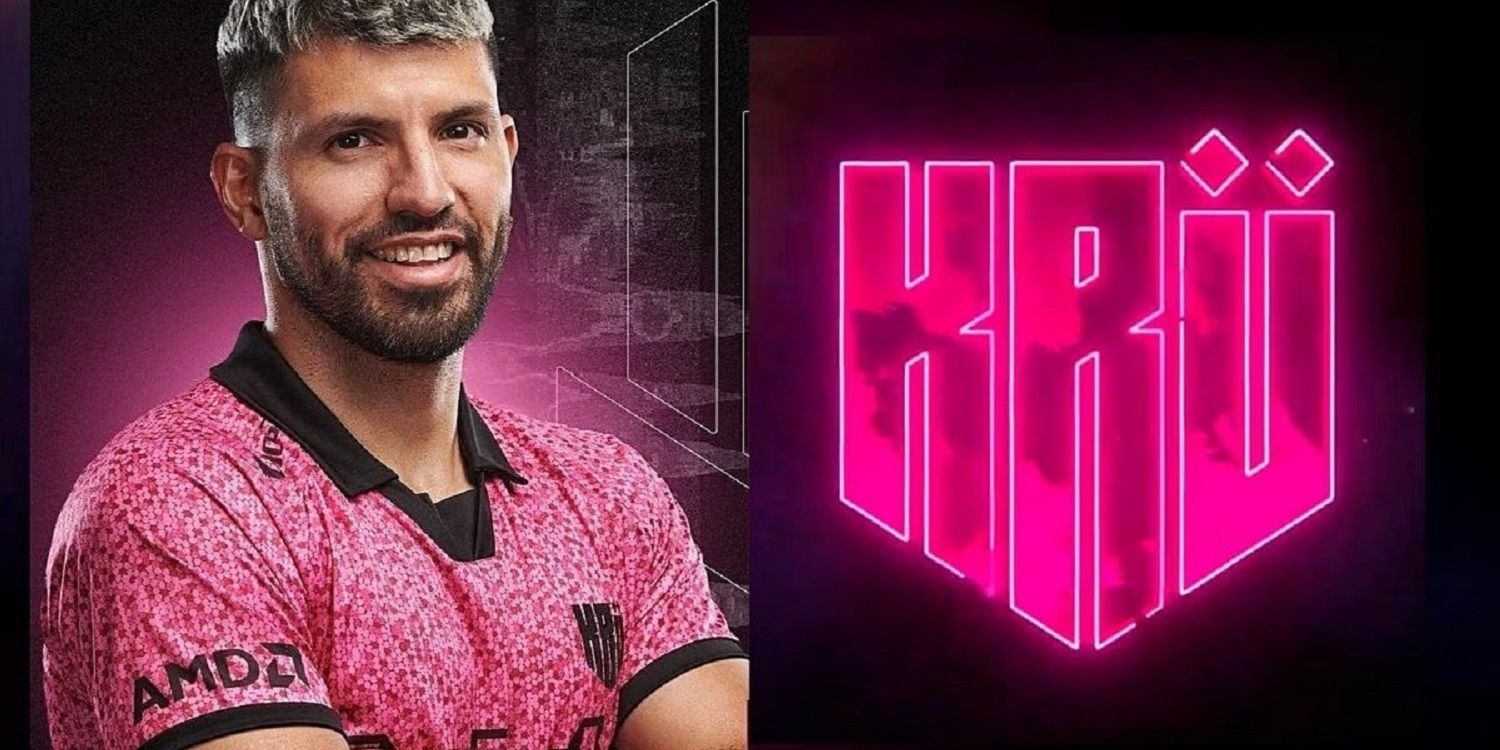 "I can naturally apply my experiences from the professional sports world to this world," he explains, telling me that the potential for growth he sees in esports and his passion for gaming enticed him to invest in the scene. Top esports athletes can earn huge sums through brand deals and partnerships, and that's something that the Argentinian has plenty of experience with. In a way, top esports stars and popular streamers are the footballers of the younger generation, players that kids look up to and want to imitate. Is Lee 'Faker' Sang-hyeok the new David Beckham? Is Cloud9's Valorant star Jaccob 'yay' Whiteaker as big a name as Sergio Agüero? Not quite, but there are tens of thousands of esports fans who look up to them as role models.
Agüero once said that he wanted to make KRÜ the biggest esports team in the world. They don't have the name recognition of T1, FaZe, or Natus Vincere just yet, but he believes that they've laid the groundwork in Latin America to prepare for a big future.
"We have made a lot of progress but there is more work we must still do," Agüero says. "We have a strong male and female roster of Valorant players. Our tournament accomplishments are growing. But we still need to grow [a] stronger presence in other regions beyond LATAM. This is coming. We have the good energy to go much further."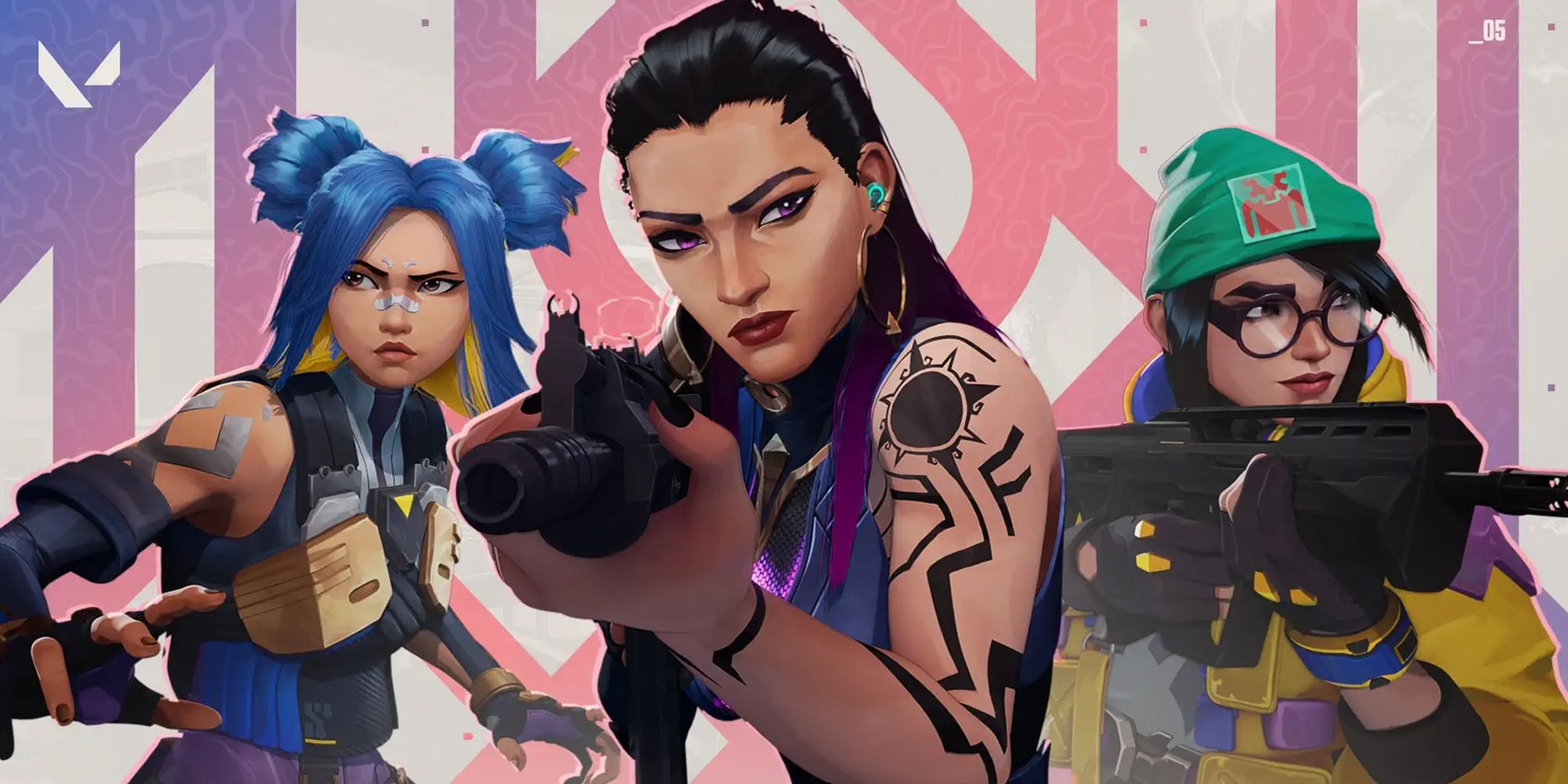 Agüero says he is "equally proud" of KRÜ's success as he is of his footballing career, but I can't help but wonder whether he's inflating the importance of his esports venture because he's talking to a gaming publication. His next project, however, blends his experience in both worlds into one. Agüero has worked with European esports organisation Astralis on a new energy drink with a distinctly South American twist.
Go Mate is an energy drink based on the properties of Yerba Mate, that tea made up of green herbs that South American footballers are so often seen holding. There are a lot of buzzwords in the pitch, claiming the drink is "all-natural, plant-based, [and] sugar-free" with "nootropics" to provide consumers with the "focus benefits needed by any high performance athlete." It's a lot of jargon that Agüero quickly simplifies, saying that he wants to "stay away from those energy drinks that contain high doses of caffeine, added sugar, and preservatives," to which the drink is supposedly a healthy alternative. I'm no health professional, but the fact that Go Mate is apparently safe for pregnant people to drink is a noteworthy claim in itself. No really, I'm no health professional. Ask your doctor what they think.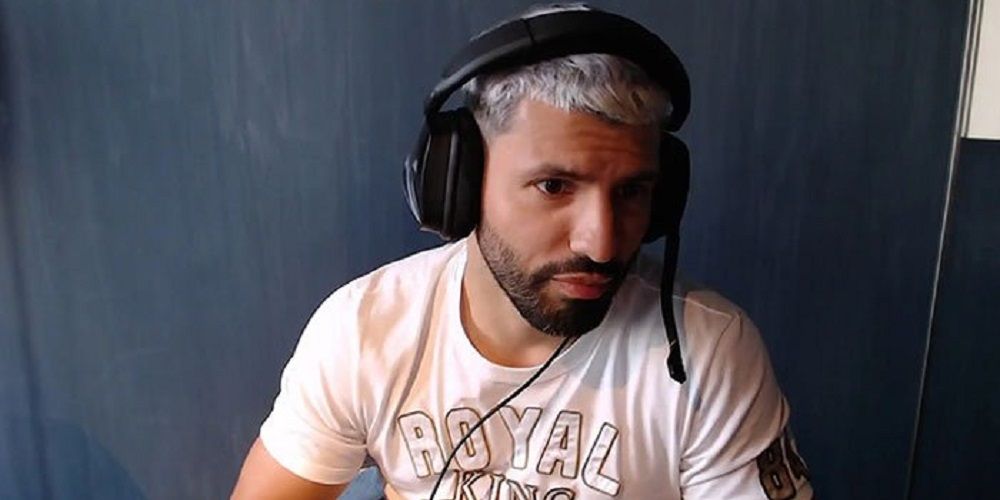 Getting into the world of energy drinks seems as lucrative as it is noble for Agüero, and for KRÜ. After all, esports is rarely a profitable business (just look at industry titan FaZe's perpetually declining stock price), and the most profitable esports teams are those with alternative revenue streams outside of their competitive rosters.
"[Esports] players are proper athletes and need to be treated like proper athletes," Agüero says. "One important aspect of this is building a healthy body and healthy mind." KRÜ has a team of trainers and nutritionists for its players, and Agüero wants to extend that to the rest of the world through Go Mate and its accompanying fitness training program.
It's a monumental challenge to overthrow industry leaders like Red Bull and Monster, but Sergio Agüero is not scared. He challenged Manchester United and Liverpool for Premier League titles. KRÜ is no Manchester City, but he wants his players to conquer the LATAM region and eventually overthrow T1 as the biggest organisation in the world. And now he's taking on the big dogs of the energy drink world. It's a big ask – you can barely tune into a Twitch stream without seeing a can of liquid caffeine being glugged – but if anyone can do it, it might just be the master of clutching victory from the jaws of defeat himself. It might just be Sergio Agüero.
Source: Read Full Article