These days the voice of Sonic is Roger Craig Smith, who's been the Blue Blur ever since Sonic Colors and Sonic Generations. He's done a stellar job as Sonic, but some older Sonic fans might prefer the performance provided by Jason Griffith, who played Sonic throughout the games, cartoons, and movies made in the 2000s. We're taking Sonic & Sega All-Stars Racing, Sonic Unleashed, Sonic Rivals, Sonic Rush Adventure, Sonic X, Sonic Rush, and more. For those fans, we've got good news.
Jason Griffith SFX: Sonic is a new mod for Sonic Frontiers that replaces the standard sound effects provided by Roger Craig Smith and replaces them with sound effects from Griffith. Mod creator Aktzin used lines from Sonic And The Secret Rings, Sonic Unleashed, Sonic And The Black Knight, and Super Smash Bros. Brawl and spliced them into Frontiers. Generally, this only replaces the grunts, screams, and occasional "got it" lines for grabbing items and rings, with the more complex vocals retained because Aktzin "couldn't really find suitable replacements."
Mixing and matching Griffith and Smith might sound a little weird, but fans have generally taken to Smith's more mature delivery in Frontiers. Sonic even seems to be maturing as a character in Frontiers, lamenting missed relationship opportunities after stranding himself in a strange new dimension.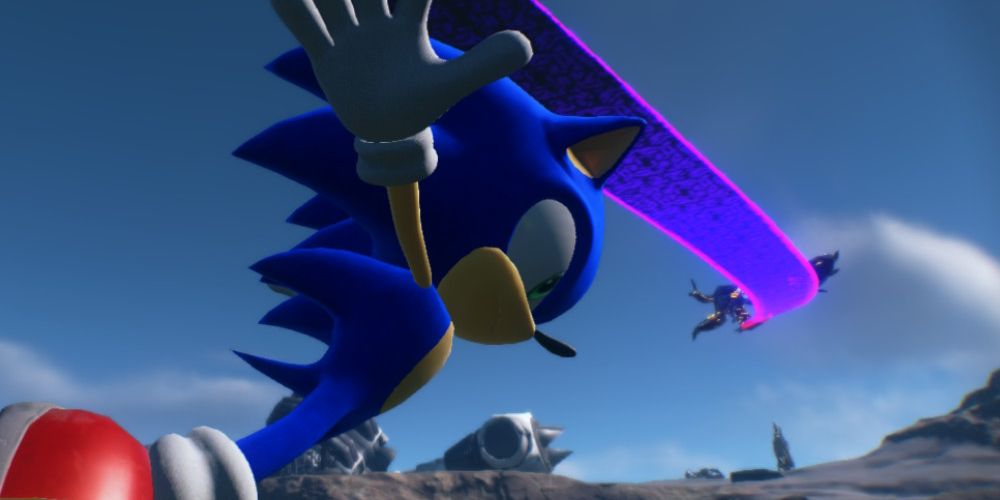 But hey, if you wanna be the carefree Sonic of the 2000s, go nuts. Just head on over to Game Banana to download the mod. Aktzin recommends installing with the HedgeModManager, but a manual installation is possible so long as you can find the Sonic Frontiers install folder.
Sonic Frontiers is proving to be a popular platform for Sonic modders. We've already got one extensive mod that seeks to fix Frontiers' physics and another that replaces Sonic with the edgy antihero Shadow. And then there's this mod, which changes the whole game to be about a pizza delivery gone awry. Seems weird given Sonic's love of chili dogs, but we're not here to put limits on a very fast hedgehog.
Source: Read Full Article