Square Enix's first live-service game, Babylon's Fall, is off to a rough start. Reviews have been largely negative for the game, with complaints ranging from confusing progression to repetitive mission design. The game's visuals have also been universally criticized for making Babylon's Fall appear blurry for no particularly good reason.
As a result, Babylon's Fall's player count briefly dropped to just a single player on Steam, although its concurrent user count was likely much higher on consoles. The game's rather poor reception and plummeting player counts prompted the Babylon's Fall Twitter account to address concerns that Square Enix might even discontinue the game after just a few months.
However, those concerns appear to be unwarranted. In a new interview with the directors of Babylon's Fall, Kenji Saito and Takahisa Sugiyama, Square Enix and developer Platinum Games appear committed to the game's future.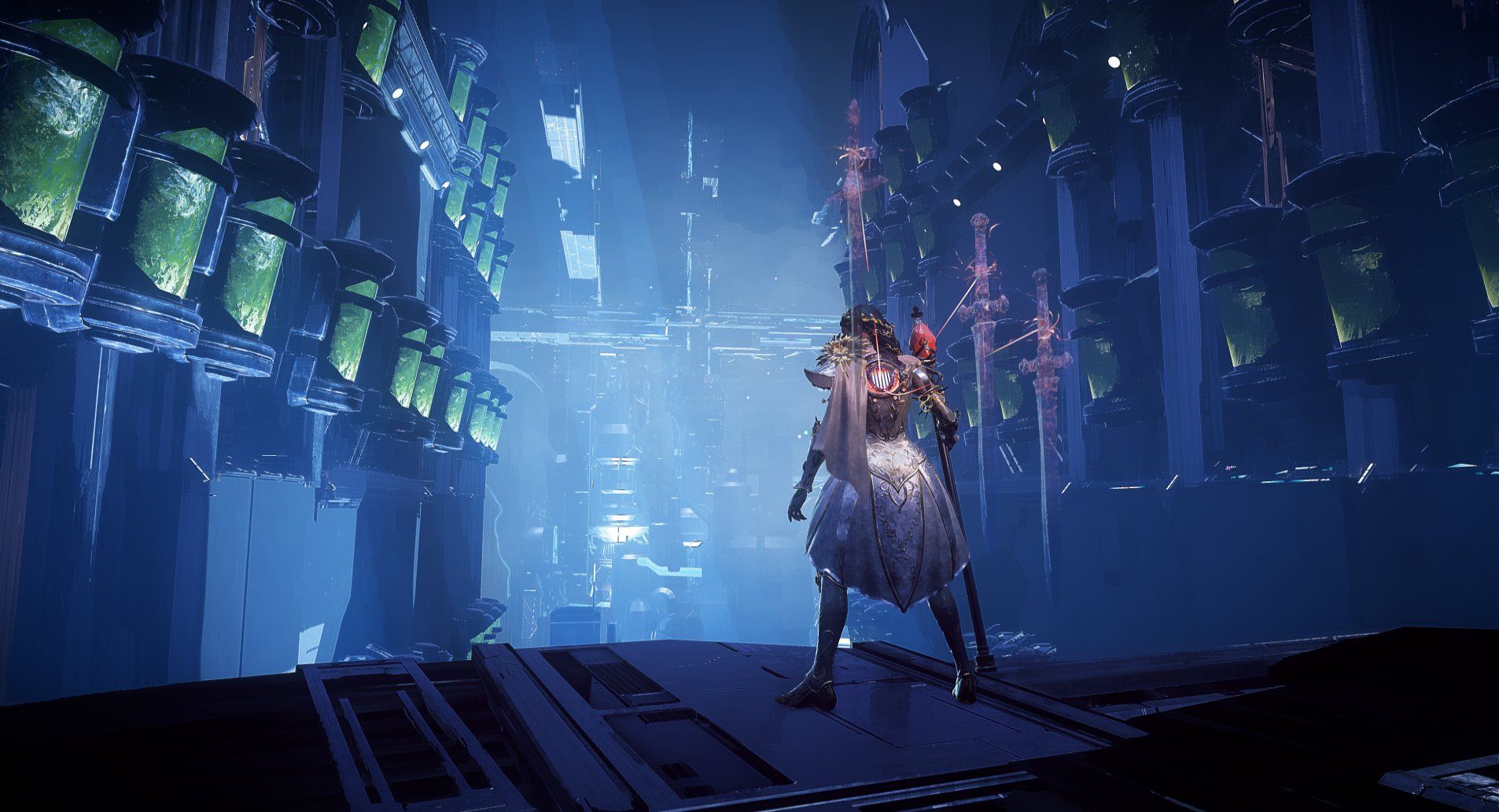 "In Season 2 we move the setting away from the Tower of Babylon for the first time, and some will be at the core of the story," said Sugiyama. "There will also be a new weapon type and we hope you're excited about it – we feel it will allow for some satisfyingly responsive action gameplay. We will also be running a limited time event, so it's shaping up to be an exciting season!"
Besides confirming Season 2, Sugiyama also addressed recent updates to Babylon's Fall's graphics and gameplay, noting that Square Enix "will continue to push on with further fixes and improvements alongside all the new content we will be releasing going forward."
Elsewhere in the interview, Saito seemed to offer both apologies and thanks to the game's few remaining fans for their feedback. "It is our first time developing and amending content after release as part of a live service, so we need to prioritize player feedback above all else. In that sense, it really brings home the realization that this game is very much a service as well as a standalone product."
Season 2 is apparently coming "very soon," so perhaps there will be a good reason to check back with Babylon's Fall in the near future.
Source: Read Full Article