GSC Game World has confirmed that Stalker 2: Heart of Chernobyl, due to arrive in April 2022, won't have a co-op mode. However, fans can expect multiplayer to arrive as a free update post-launch.
In the latest issue of PCGamer magazine, the developers offered an in-depth look at Stalker 2 and some of the sequel's new features. In particular, the team reveals there will be multiplayer elements in the game, including PvP, classic deathmatch, and team deathmatch. Those will be added after the campaign's launch at no extra cost.
For those wondering, multiplayer is no new feature for the series. The original Stalker: Shadow of Chernobyl had a variety of modes available back in 2007, although it's hard to gauge how popular they were among fans. Perhaps the follow-up can draw more attention to the multiplayer component — especially considering that Stalker 2 will be available on Xbox Game Pass from day one.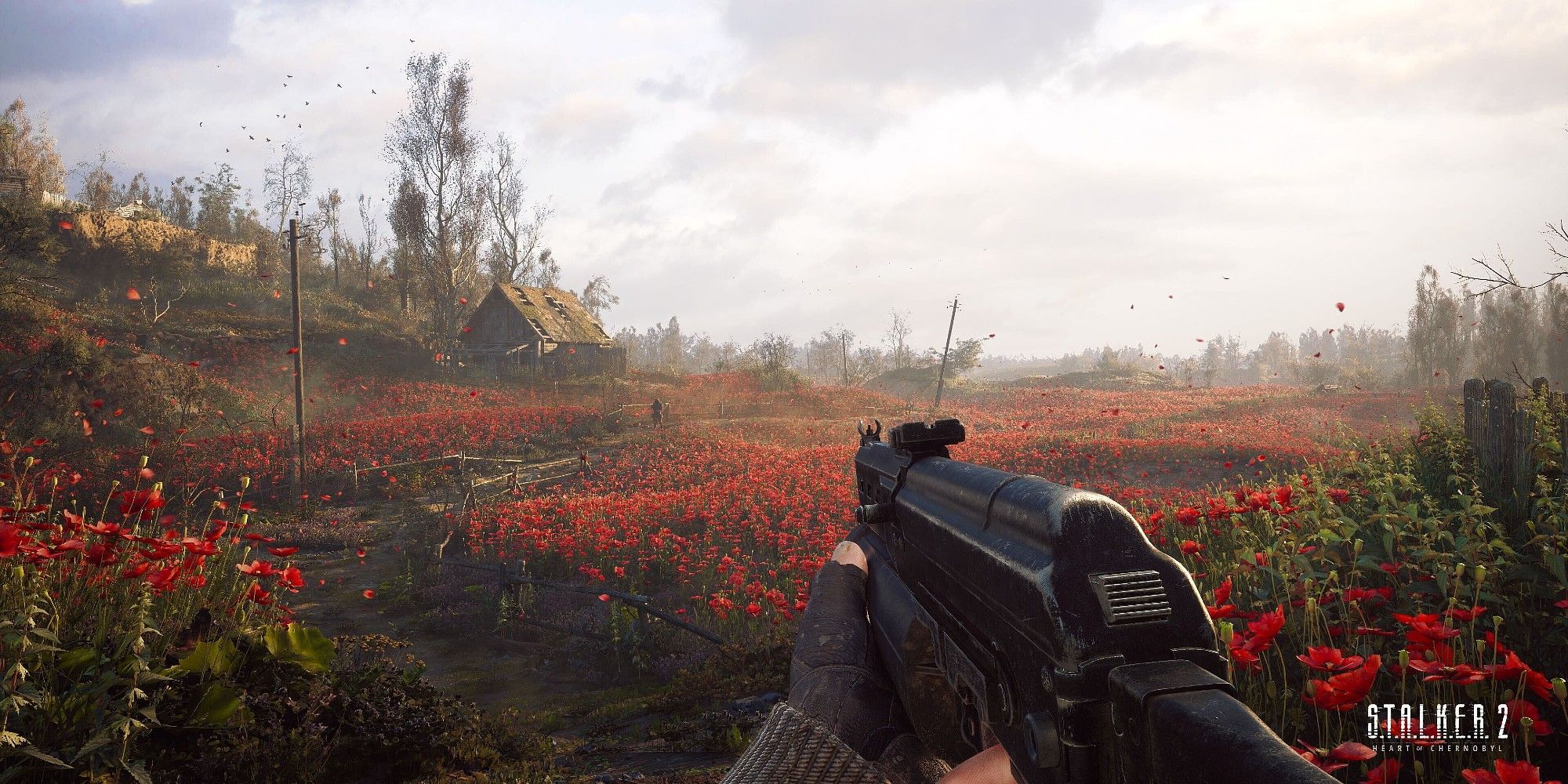 As for cooperative play, game director Evgeniy Grygorovych believes "it is impossible to add a co-op mode without ruining the experience of overcoming the difficulties on your own." Previously the team said "there is definitely no friendship in the Zone," while answering about the potential co-op or companion features in the sequel.
Heart of Chernobyl is a direct follow-up, with the events unfolding several years after the previous entries. What this means is that the Zone has also changed significantly: nature in some regions recovered after the radiation, so you can come across a red poppy field as seen above. Some regions of the world are also completely untamed while the remaining buildings and underground laboratories are falling apart.
Stalker 2 will be the first triple-A game powered by Unreal Engine 5 with its Lumen and Nanite technologies. According to the Microsoft Store, this means the game file is massive, listing at an approximate size of 180GB on Xbox Series X.
As of now, GSC Game World expects to launch Stalker 2: Heart of Chernobyl on April 28, 2022, with no delays. The game is an Xbox console exclusive for three months, also launching on PC.
Source: Read Full Article