Quick Links
Erin's Second Possible Death – Run Or Hide
With the group split almost entirely by this point in The Dark Pictures Anthology: The Devil in Me, you'll now take control of Erin. She's just found concrete proof that she wasn't alone during the Blackout scene, and she ventures off to find the rest of the group to show them.
However, following a forced detour, she finds herself in The Silver Ash Institute, rife with clues, animatronics, and even another way for Erin to meet her end. Follow along with our walkthrough to help guide Erin through her second chance to die as seamlessly as possible.
As is the case with games from The Dark Pictures Anthology, in The Devil in Me, the decisions you make completely change the story you see play out.
Although we may miss a detail or two, we played through The Devil in Me a few times in the name of bringing you the most thorough walkthroughs of the Theatrical Cut of the game as we can.
If Erin was killed during Blackout, this scene will be skipped over in your playthrough.
The Silver Ash Institute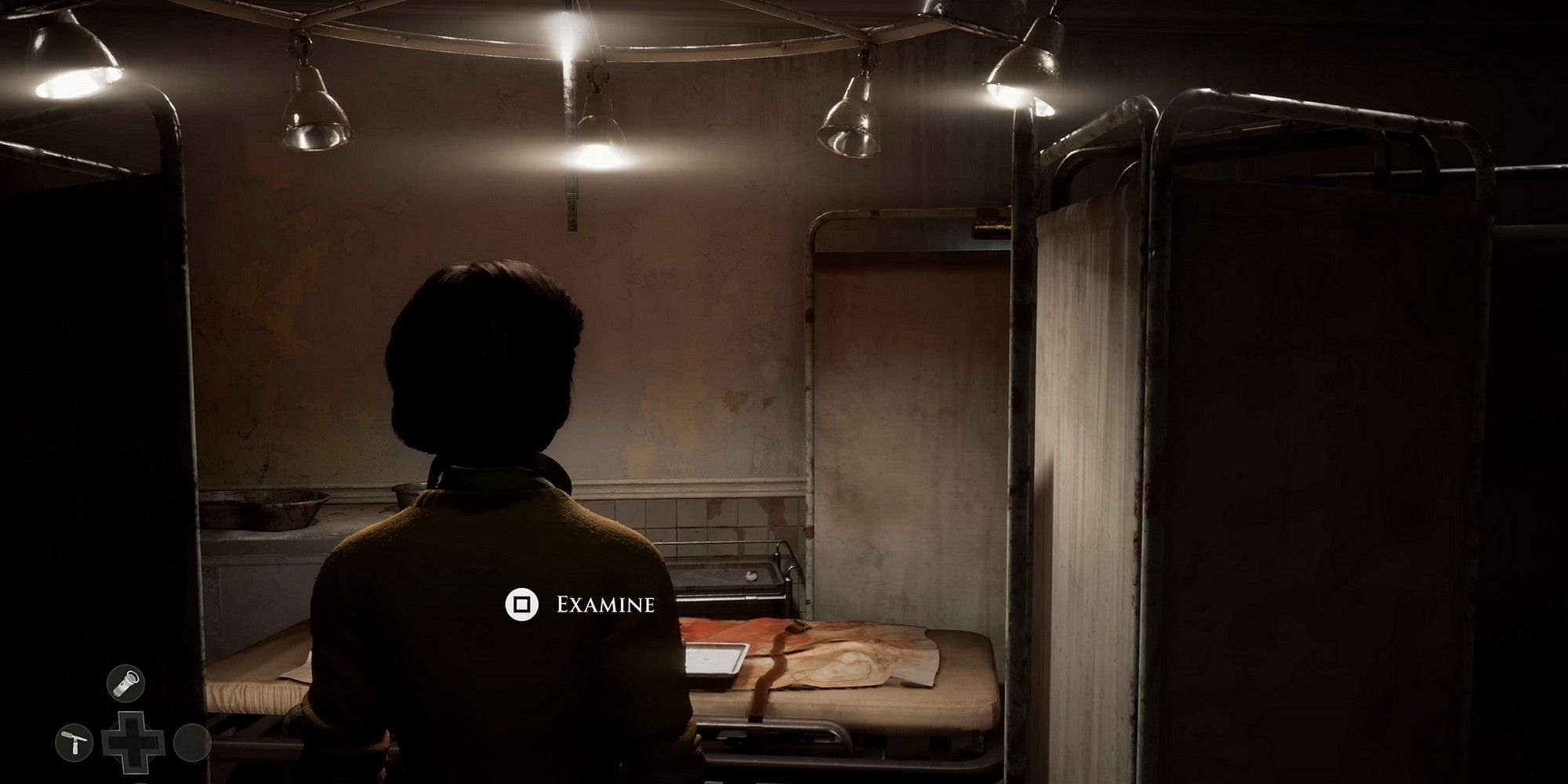 After going back through the recordings of what happened, Erin finds proof that someone else was in the room with her. She tries to go look for the crew to tell them, but the door to her room closes and locks before she can leave.
One of the walls slides open and reveals a hidden passage. The dust agitates Erin's asthma, so you have the option to use Erin's inhaler. Keep how many remaining uses you have in mind when deciding whether it's worth a puff, then head upstairs.
There's a lot to take in, in this room. There are several secrets littered about, as well as several items that don't count as clues but still offer some good storytelling.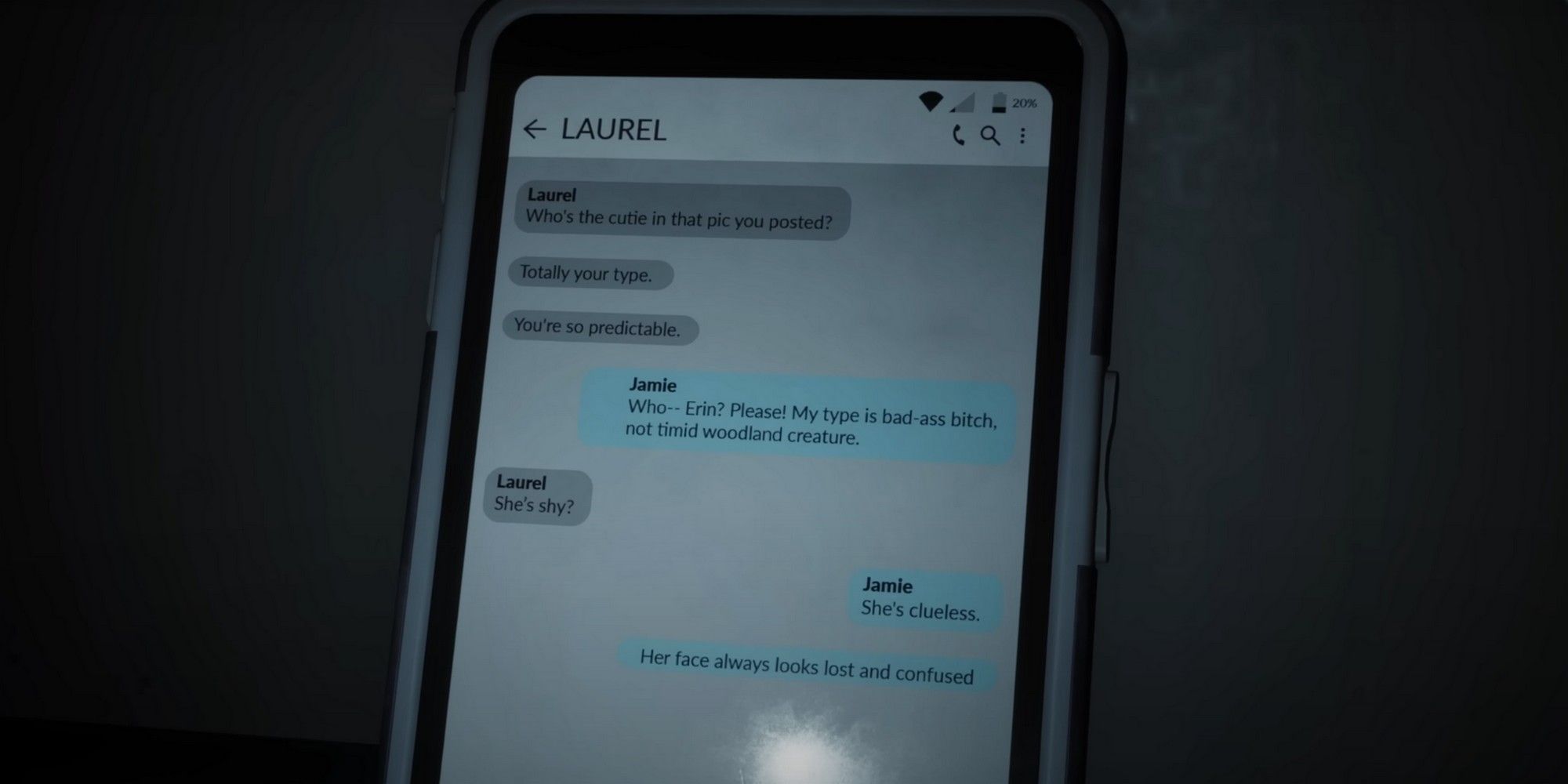 First is a tape recording of Charlie enlisting Du'Met's help with getting rid of his crew, which will absolutely come up again later if Erin survives that long. Not far from it is Jamie's cellphone, in a case on a desk. There's an H. H. Holmes nameplate to check out, and you can interact with the animatronics, too, but it doesn't count as a collectible secret.
However, there are a couple secrets in here that do. You can locate Sherman Tape 3 on the desk in the office, and the School Letter on a table beneath a window in the office.
Erin's Second Possible Death – Run Or Hide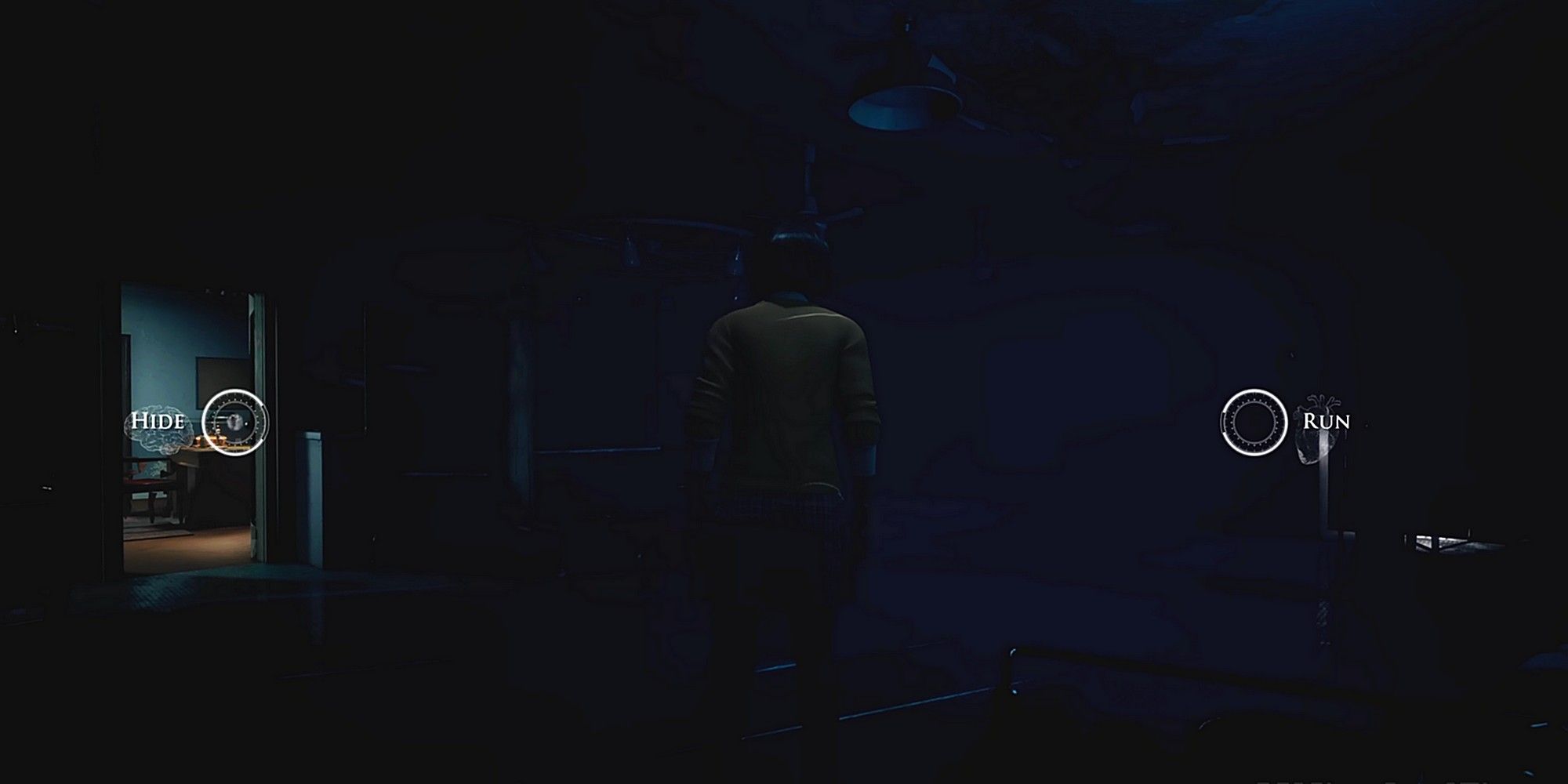 Before long, Erin hears what sounds like Jamie's voice coming from someplace in the main room. Investigate the animatronics to find a microphone in the patient animatronic's mouth.
Jamie urgently tells Erin that the killer is on his way to The Silver Ash Institute and that she needs to hide.
Jamie might have different advice here if you're playing The Curator's Cut instead. Our guide covers the Theatrical Cut, where she will always tell Erin to hide.
It's up to you to tell Erin how to proceed, and the decision you make decides if she lives or dies here. No matter what you choose, the scene ends after you watch your decision play out.
| If Erin chooses to… | Then… |
| --- | --- |
| Hide | Erin tucks away into a closet and watches through a crack as the killer comes in briefly, leaving when he finds her missing. This decision results in Erin surviving the chapter. |
| Run | Erin takes off running but bumps directly into the killer. She stumbles in fear and trips backwards over the two animatronics. The surgeon animatronic activates when Erin trips over them, stabbing her in the eye with the needle it's holding. This decision results in Erin dying on camera, though her death won't be confirmed until later. |
| Do nothing | Erin freezes as the killer enters the room. The killer knocks her out with chloroform. This decision results in Erin being knocked unconscious by the killer. |
Source: Read Full Article