Nacon and Daedelic Entertainment have released a new trailer for The Lord of the Rings: Gollum ahead of the game's launch.
The title will debut on PlayStation 5, Xbox Series X|S, PlayStation 4, Xbox One and PC on September 1, with a Nintendo Switch port to come later in 2022.
The upcoming offering will take gamers on the journey Gollum would have taken after finding the One Ring, but prior to the events of The Fellowship of the Ring, when he embarks on a trek to the outskirts of Mordor from the Misty Mountains in search of an opportunity to get his Precious.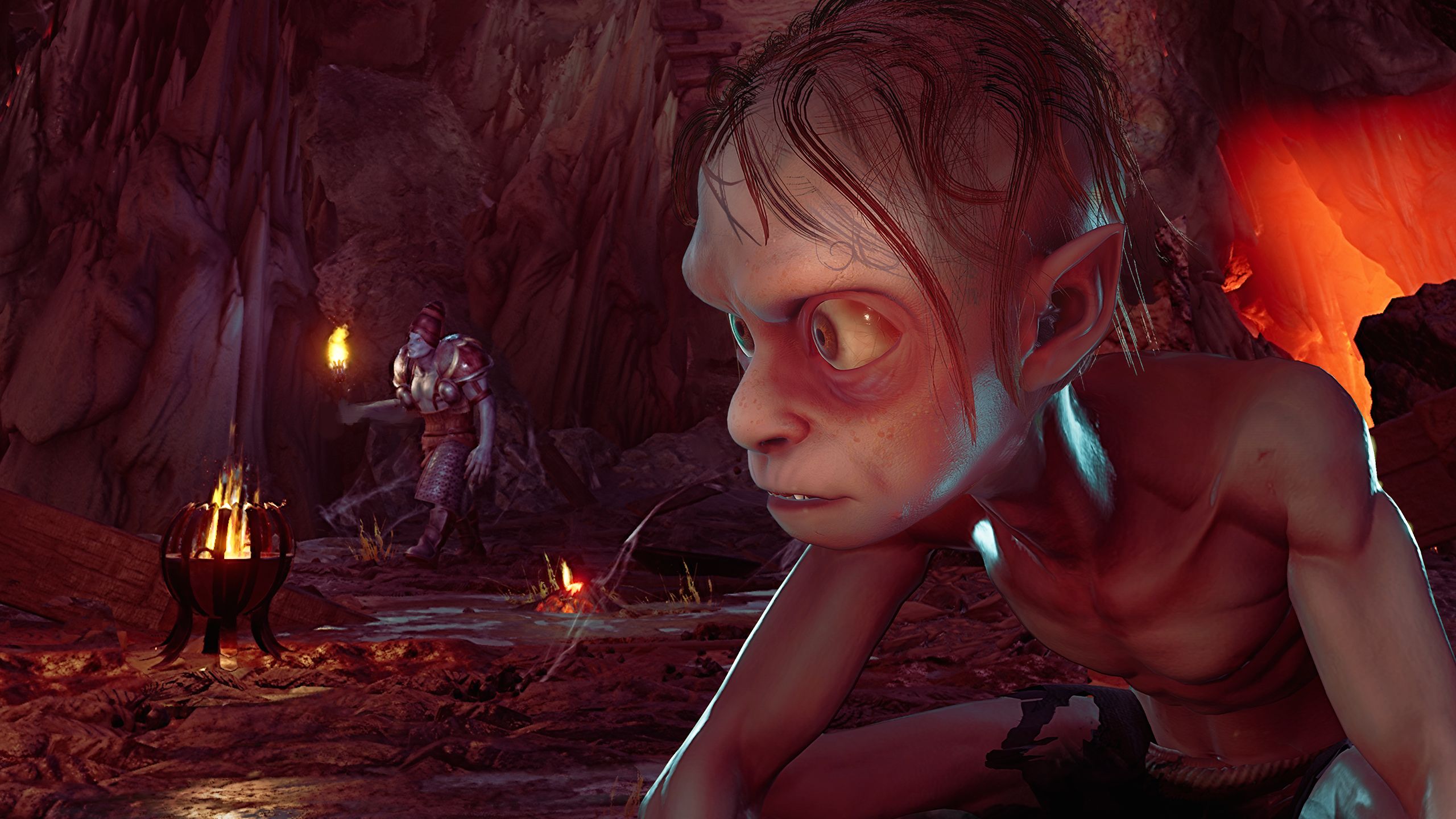 The Lord of the Rings: Gollum presents a story-driven, stealth action-adventure title in which players can pick one of two personalities: Smeagol's kind-heartedness or Gollum's selfishness, which will be played out through points where they're made to decide during the game.
"In order to survive the dangers of his journey through Middle-earth, Gollum has to sneak and climb and use all his cunning. He also has to deal with his Hobbit-self—Smeagol," publisher Nacon offers in an overview (H/T Gematsu).
"It's up to the players if they want Gollum to have the upper hand when it comes to making important decisions, or if they prefer to allow Smeagol to take over.
"Gollum also encounters well-known characters from the books as well as a few new faces."
There wasn't much in the way of information when the title was announced back in 2019, but there have been additional trailers showing off artful visuals, also highlighting the playable character's movement. The launch was initially planned for 2021 but was pushed back to this September as production has taken longer than the developers envisaged.
As for this latest trailer, Gollum is shown moving through some cool locations, trying to remain out of sight while jumping between bushes and evading a dragon.
The upcoming launch seems poised to bring the iconic world to fans in a novel way, that's assuming gamers will enjoy playing as the titular figure.
Source: Read Full Article