Well that didn't last long. Konami has confirmed that it has nothing to do with the Metal Gear 35th anniverary site, which is now jokingly advertising Konami Memorial NFTs.
Earlier today, we reported that a Metal Gear 35th anniversary site had gone live, but that no-one could decide whether it was an ill-timed upload on Konami's part, or a cruel April Fool's Day joke. The guessing game is over – it's fake.
As reported by TechRadar, a Konami spokesperson has confirmed that the company has nothing to do with the site and is trying to figure out what to do with it. Konami said, ""This site is not Konami's site. We are currently considering how to deal with this site."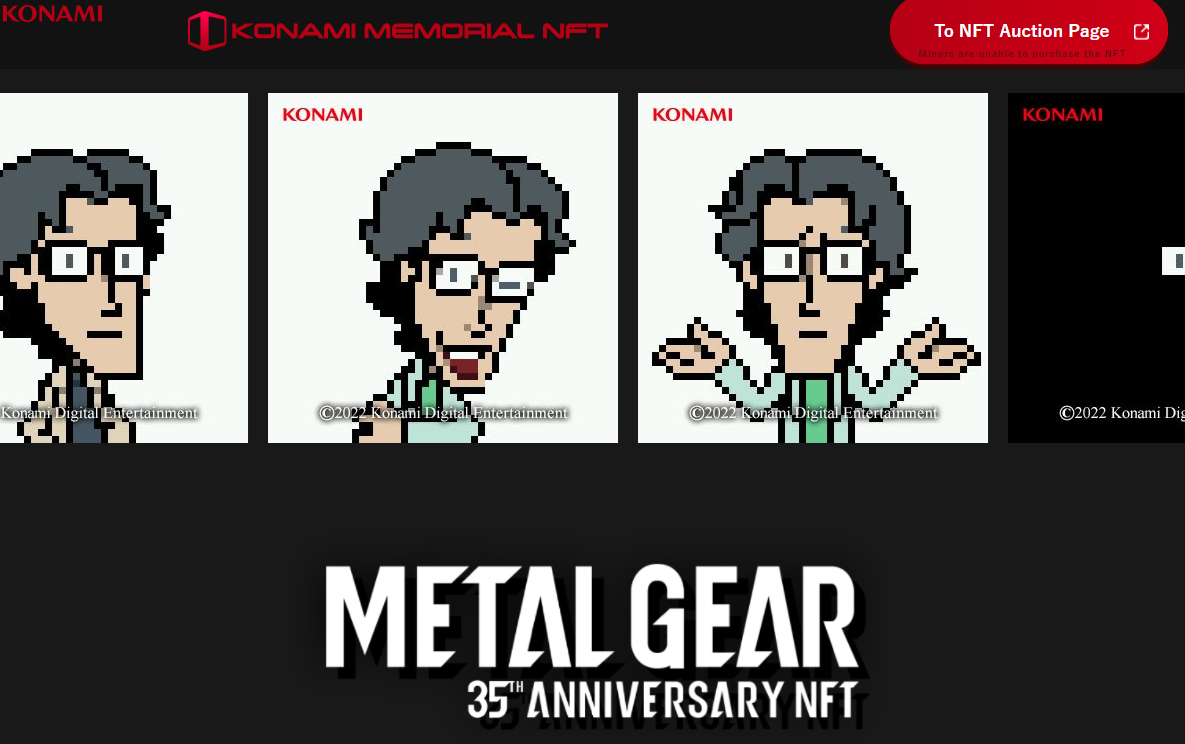 Although the site earlier just displayed a logo designed to look like the iconic exclamation mark, it now appears to be pretending to sell Konami NFTs. Konami has sold NFTs in the past, but the clue is in the name here – "Konami Memorial". Clearly whoever is in charge of the site is making a direct jab at the studio and how it's currently handling the series.
The site turning out to be a April Fool's Day hoax shouldn't come as too much of a surprise. Even ignoring what day it is, the site was registered with Dreamhost, when all of Konami's other websites are registered with MarkMonitor.
For the Metal Gear fans out there that had briefly got their hopes up about some sort of celebration for the series, there's some slightly more positive news. When asked if there were any plans in place to celebrate the series by TechRadar, a Konami spokesperson replied, "There is nothing we can say right now".
That is incredibly open-ended and non-specific, but it does seem like some sort of celebration is in the works over at Konami, otherwise the spokesperson would have just denied that anything was happening. There's a little silver lining for you.
Source: Read Full Article