The most recent type of DLC for The Sims 4 is Kits. These are small packs that focus on one aspect of the game, either gameplay, build mode, or create a sim. In the store these categories are described as everyday activities, architecture and décor, and fashion and style respectively. Each kit also has a theme and is designed to offer extras to players, similarly to The Sims 3 store.
Just as not all expansions or game packs are equal, neither are all kits. Here we take a look at which are the best, taking into account number of items, style, and versatility.
Each pack contains a list of contents. Architecture items are external features including windows, doors, archways, roofing, fencing and stairs. Decor items include plants, artwork, rugs, clutter and lighting. Walls and Floors cover all types of wall and floor coverings respectively. Anything else is counted as furniture unless otherwise specified.
10

Courtyard Oasis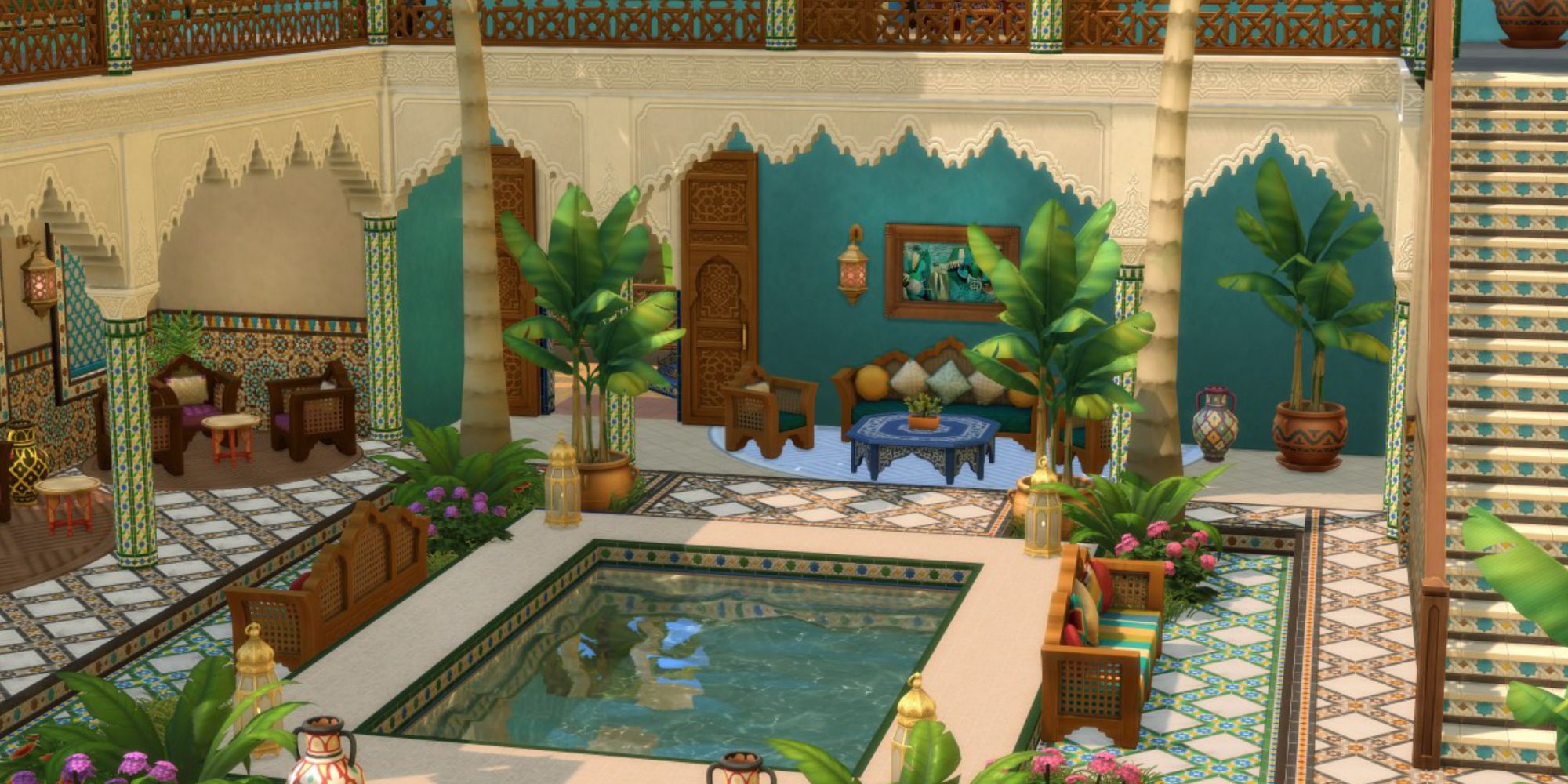 | Furniture Items | Decor Items | Walls | Floors | Architecture |
| --- | --- | --- | --- | --- |
| 4 | 8 | 1 | 2 | 10 |
The Courtyard Oasis kit is very heavily focused on outdoor areas. The bulk of its items are architectural and include archways, windows, flooring, stairs and fencing. There's also a large outdoor fountain and mosaic.
Even the other items are large. While there are a few regular furniture pieces, the plants are huge, as is the vase. This kit makes beautiful outdoor areas, but you'll need a large garden and a very specific decor vibe to get the most out of it, making it the least flexible on offer.
9

Industrial Loft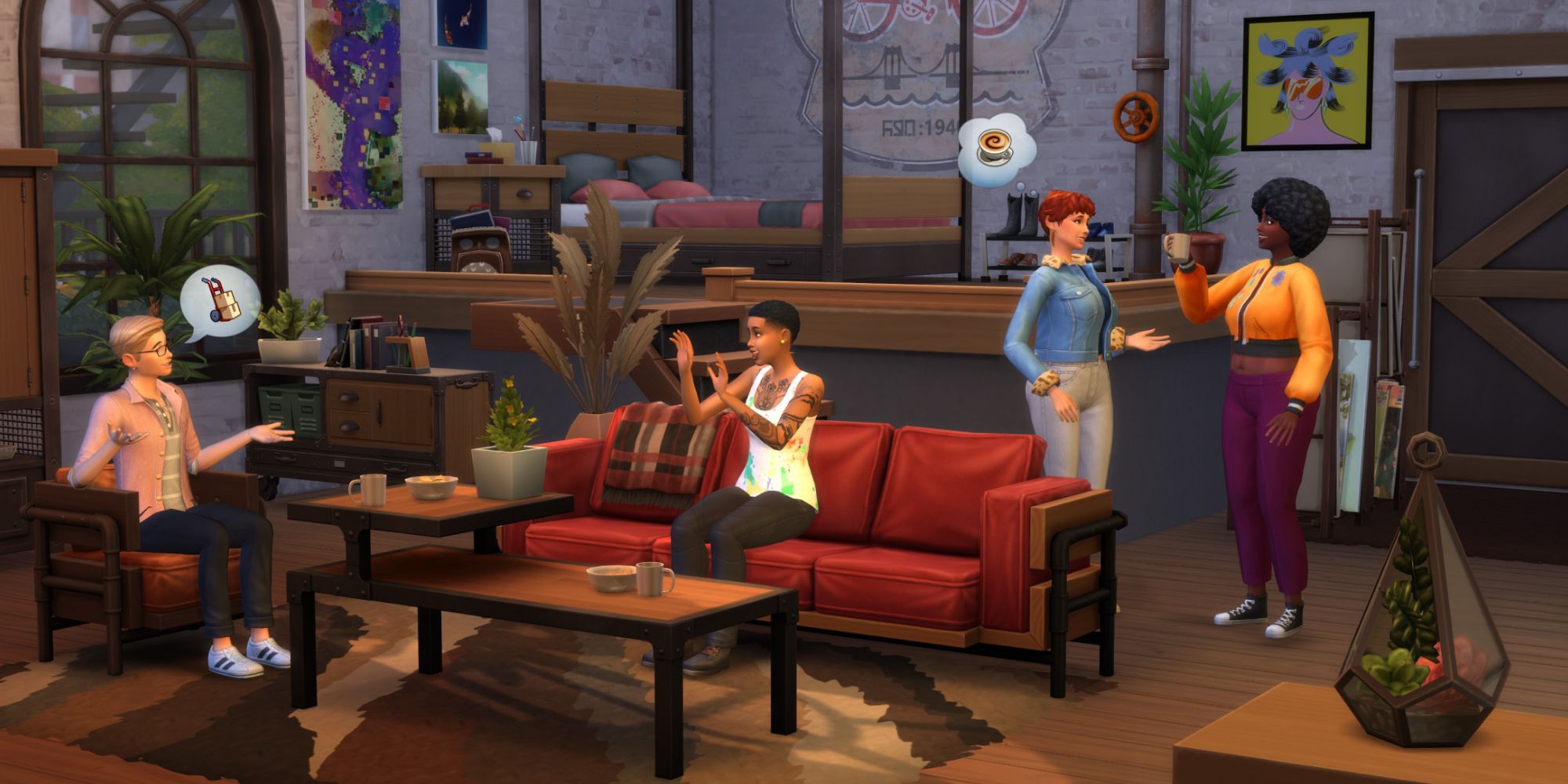 | Furniture Items | Decor Items | Walls | Floors | Architecture |
| --- | --- | --- | --- | --- |
| 9 | 14 | 0 | 0 | 3 |
The Industrial Loft Kit has a unique look, which is both a blessing and a curse. The items are spread across a range of rooms, and finding others to compliment this kit isn't easy. The bedroom items include a bed, dresser, side table and lighting, but the other items are more random.
The pipes and garage-style door are excellent additions to a factory design, but mostly the sofa, tables, and bar stools just look slightly out of place and the wall decor is incredibly niche. You can make a comfortable seating area, but matching it into a wider build is challenging.
8

Decor To The Max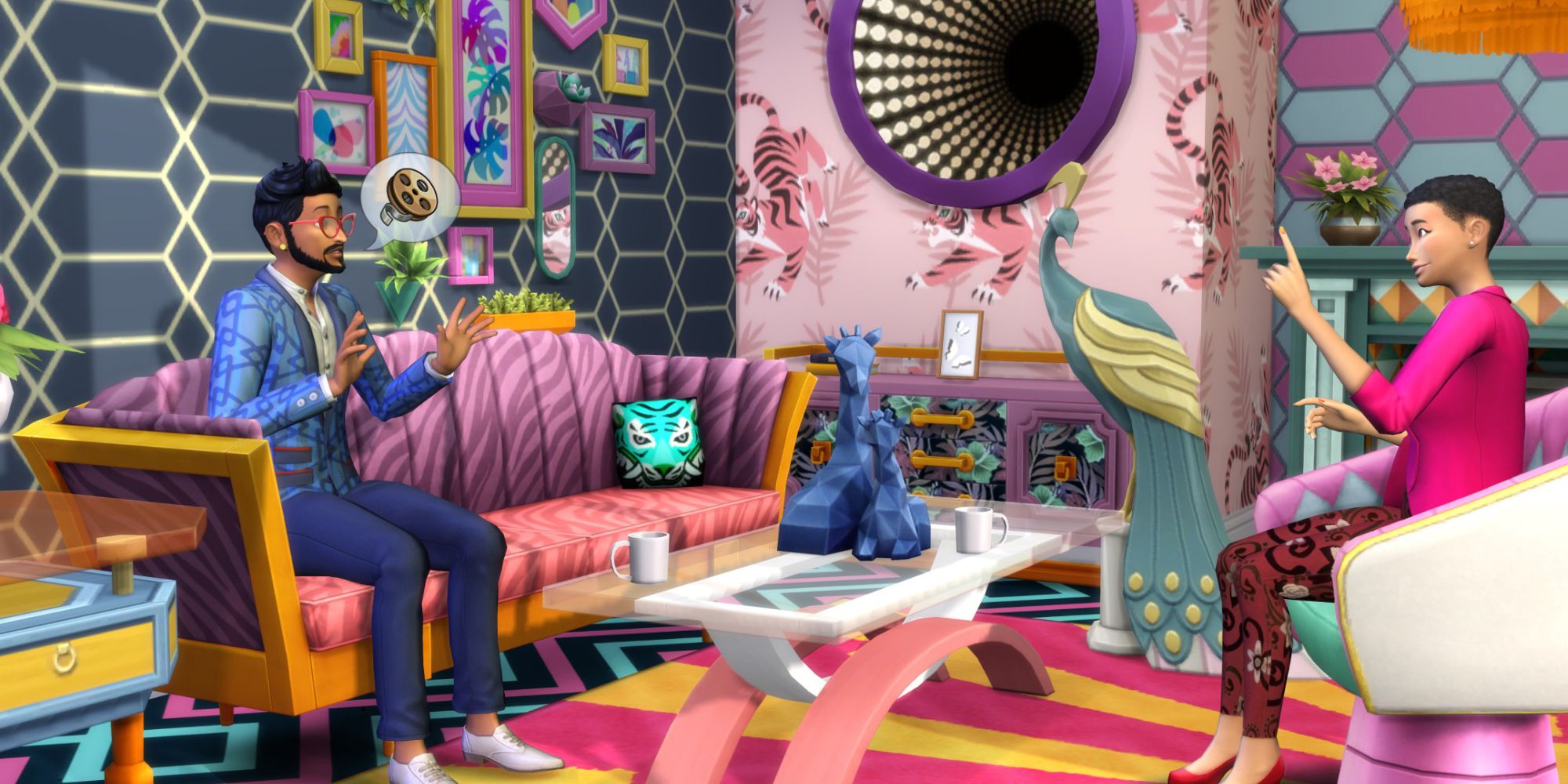 | Furniture Items | Decor Items | Walls | Floors | Architecture |
| --- | --- | --- | --- | --- |
| 7 | 8 | 3 | 2 | 3 |
Decor To The Max lives up to its name with a range of vibrant and bold items. Striking wallpaper and flooring are complimented by a range of bold patterned furniture and decor items. It will turn your interior design up to 11.
This range is not for the faint of heart and neutral swatches are minimal. Go big or go home with some lounge items complimented by equally outlandish decor and artwork. If you love this vibe, you'll love this kit. Fans of neutral colours will want to pass on this one but used sparingly it's surprisingly flexible.
7

Blooming Rooms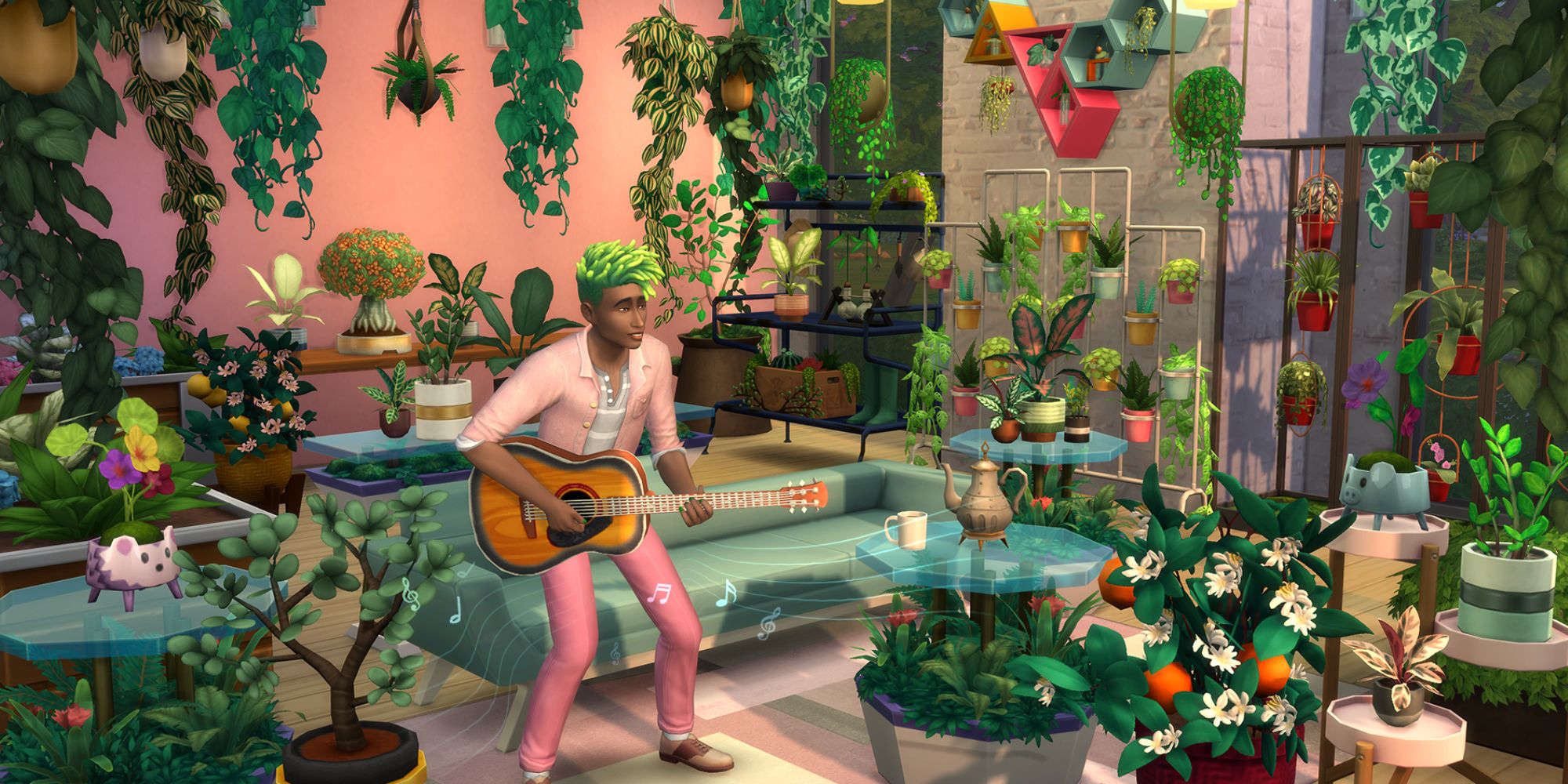 | Furniture Items | Large Plants | Wall Plants | Hanging Plants | Other Plants |
| --- | --- | --- | --- | --- |
| 6 | 3 | 3 | 3 | 9 |
If you're fed up with using the same five plants, then the Blooming Rooms kit is for you. It comprises a lot of plants and some plant-adjacent furniture. While not everyone will love the aesthetic of the tables with greenery in them, there is sure to be a plant you'll love.
The variety is great and includes tiny plants to fit in the smallest of gaps, up to large potted plants, hanging plants, and everything in between. So many options are covered here, and many designs are neutral enough to work in many different styles of home, giving this greenery great versatility.
6

Pastel Pop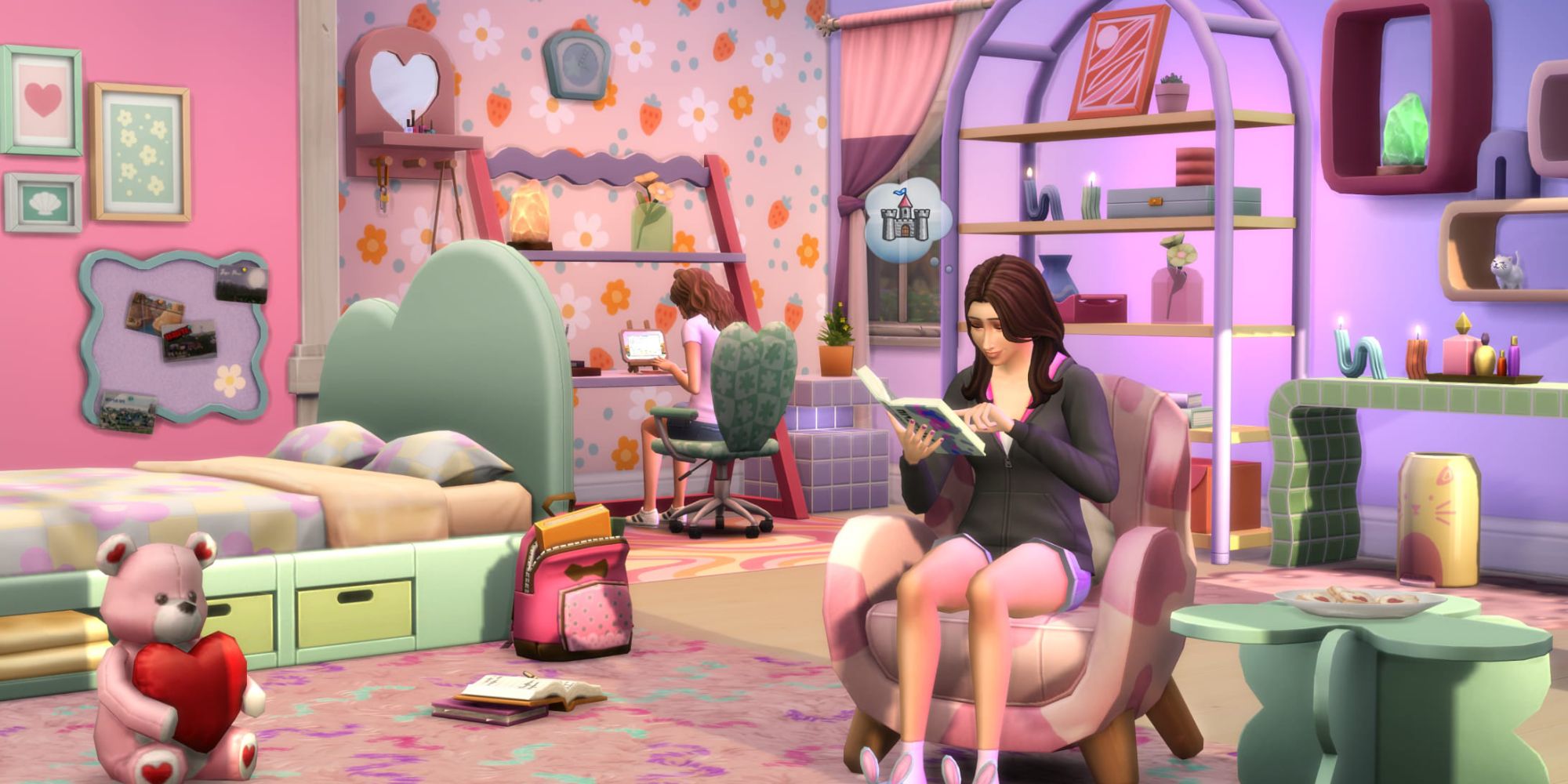 | Furniture Items | Decor Items | Walls | Floors | Architecture |
| --- | --- | --- | --- | --- |
| 10 | 11 | 2 | 1 | 0 |
Pastel Pop is a teenager's dream. This kit focuses mostly on bedroom items and includes a bed, bookcase, desk, sofa, tablet computer and a lot of pastel-coloured accessories. You can compliment your look with vibrant wallpaper, patterned flooring and a couple of unique rugs.
This pastel paradise is let down mostly by the lack of a dresser. Luckily there are a few other options in the game you can pair with this eye-catching kit that would make Barbie green with envy. The only reason it doesn't rank higher is because the slightly garish colour palette is incredibly divisive.
5

Desert Luxe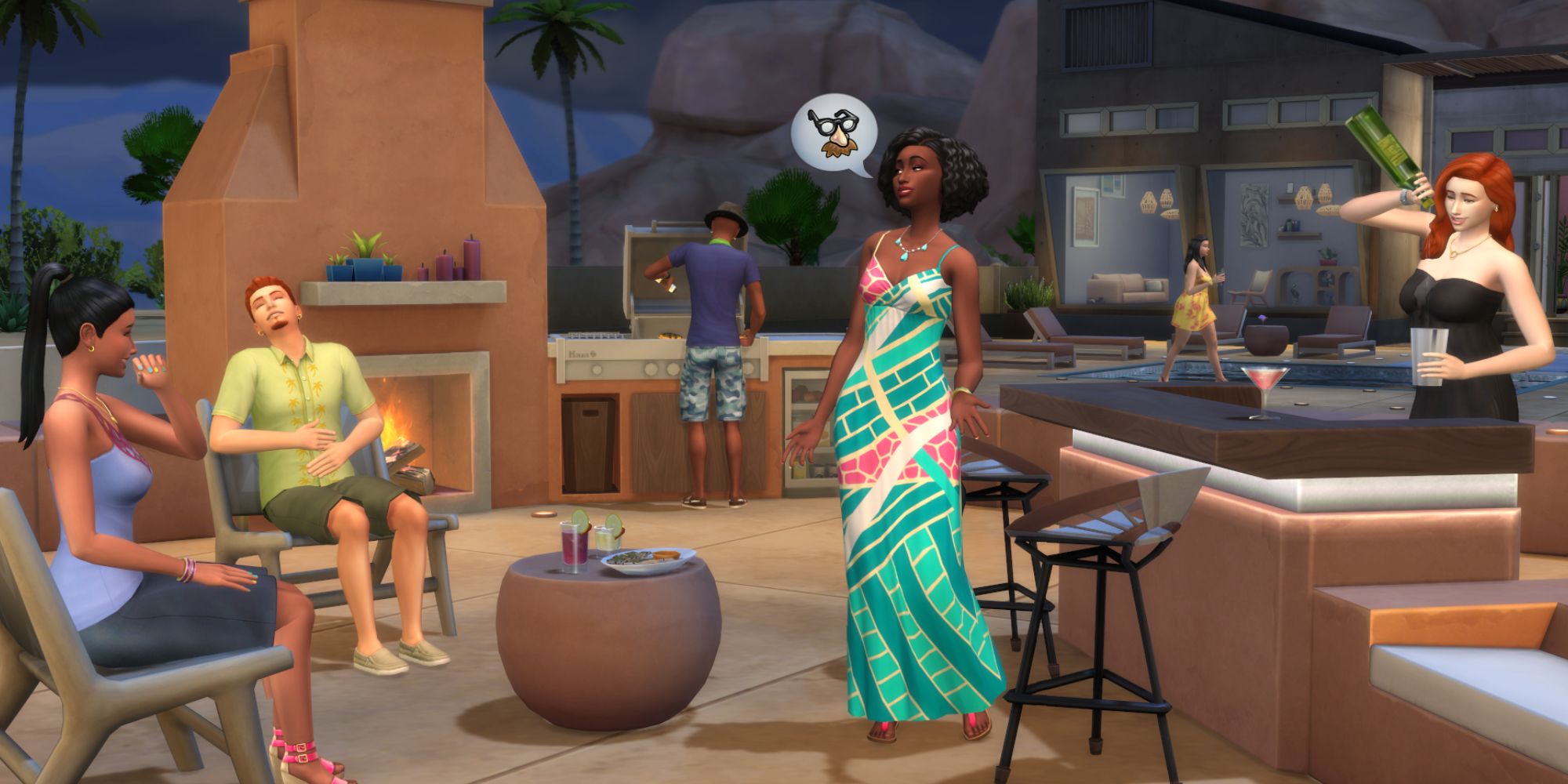 | Furniture Items | Clutter Items | Walls | Floors | Architecture |
| --- | --- | --- | --- | --- |
| 12 | 9 | 1 | 1 | 4 |
Desert Luxe is another outdoor-focused kit, yet its items are very neutral and as such can match other decor more easily. While you may want to leave the BBQ outside, the sofa, side tables, curtains, and lights are all very flexible. There's also a blank curtain rail, so you can make it look as if the curtains are open or shut.
A couple of unique windows round out this pack that is flexible enough to fit a range of build styles, and plain enough to make a jump from external to internal without feeling out of place.
4

Country Kitchen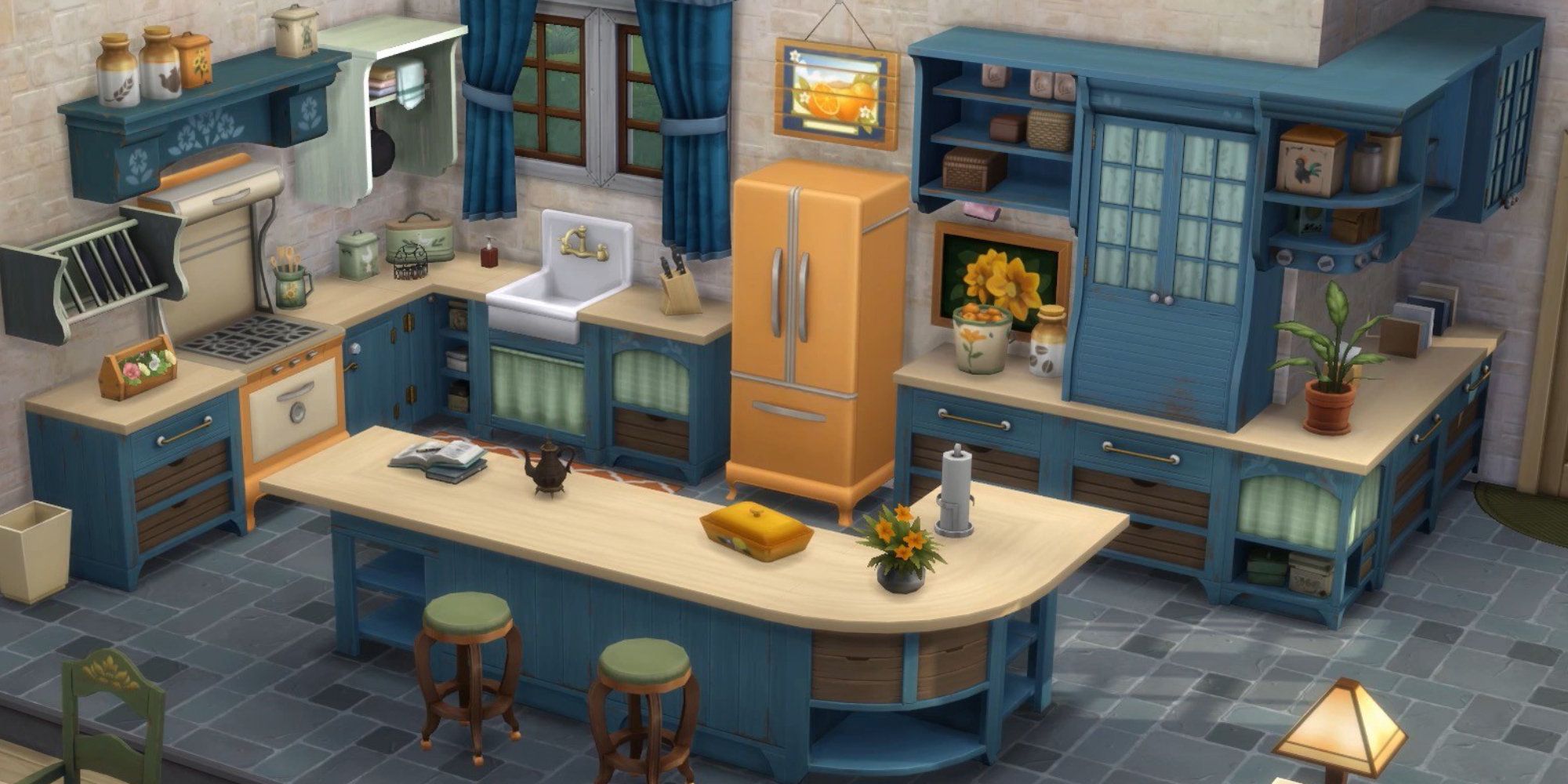 | Furniture Items | Decor Items | Walls | Floors | Architecture |
| --- | --- | --- | --- | --- |
| 7 | 6 | 1 | 1 | 0 |
If you've ever wished for more kitchen options then Country Kitchen is the pack for you. The main furniture comprises a full kitchen with units, island, sink, stove and fridge. There are also several clutter items, as well as floor and wall tiles. Each item has several swatches including colourful and neutral options.
This is one of the smallest build kits with just 15 items, yet less is more with this pack. Everything matches perfectly, and the smaller number of items reflects the fact that it includes three appliances. The clutter also fulls gaps in kitchen items by including items we don't already have.
3

Little Campers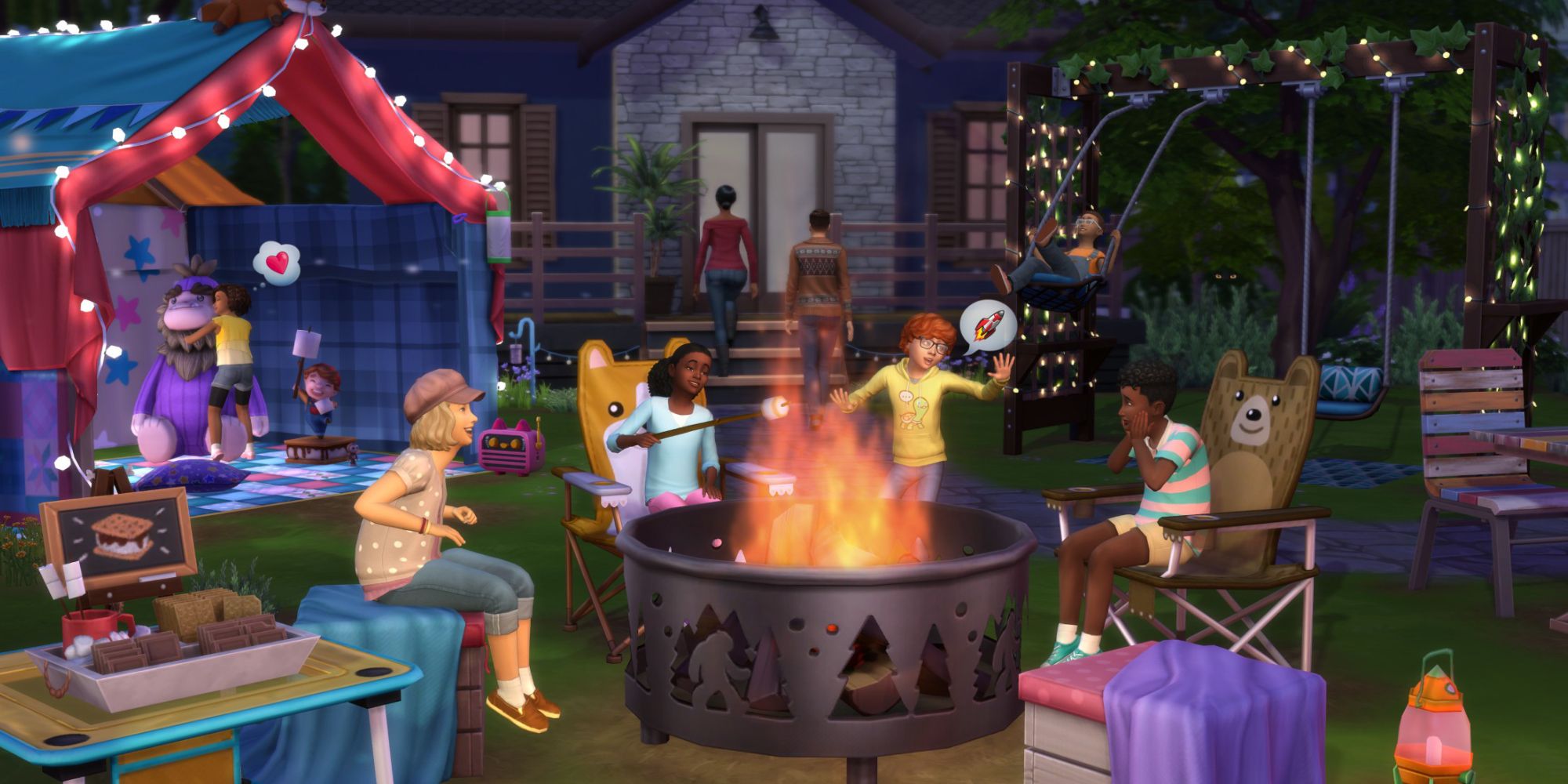 | Furniture Items | Decor Items | Interactive Toys | Walls & Floors | Architecture |
| --- | --- | --- | --- | --- |
| 11 | 7 | 7 | 0 | 0 |
Little Campers is an excellent kit for anyone who plays with children. It is focused on outdoor spaces, yet most items are versatile enough to go inside. A large number are also interactive items, including a cinema screen, swingset, firepit, dolls house, and activity table.
While some larger items are clearly outdoor decor, there are also toys, a cushion, a rug and several other items that could easily add something new to any kids bedroom.
2

Everyday Clutter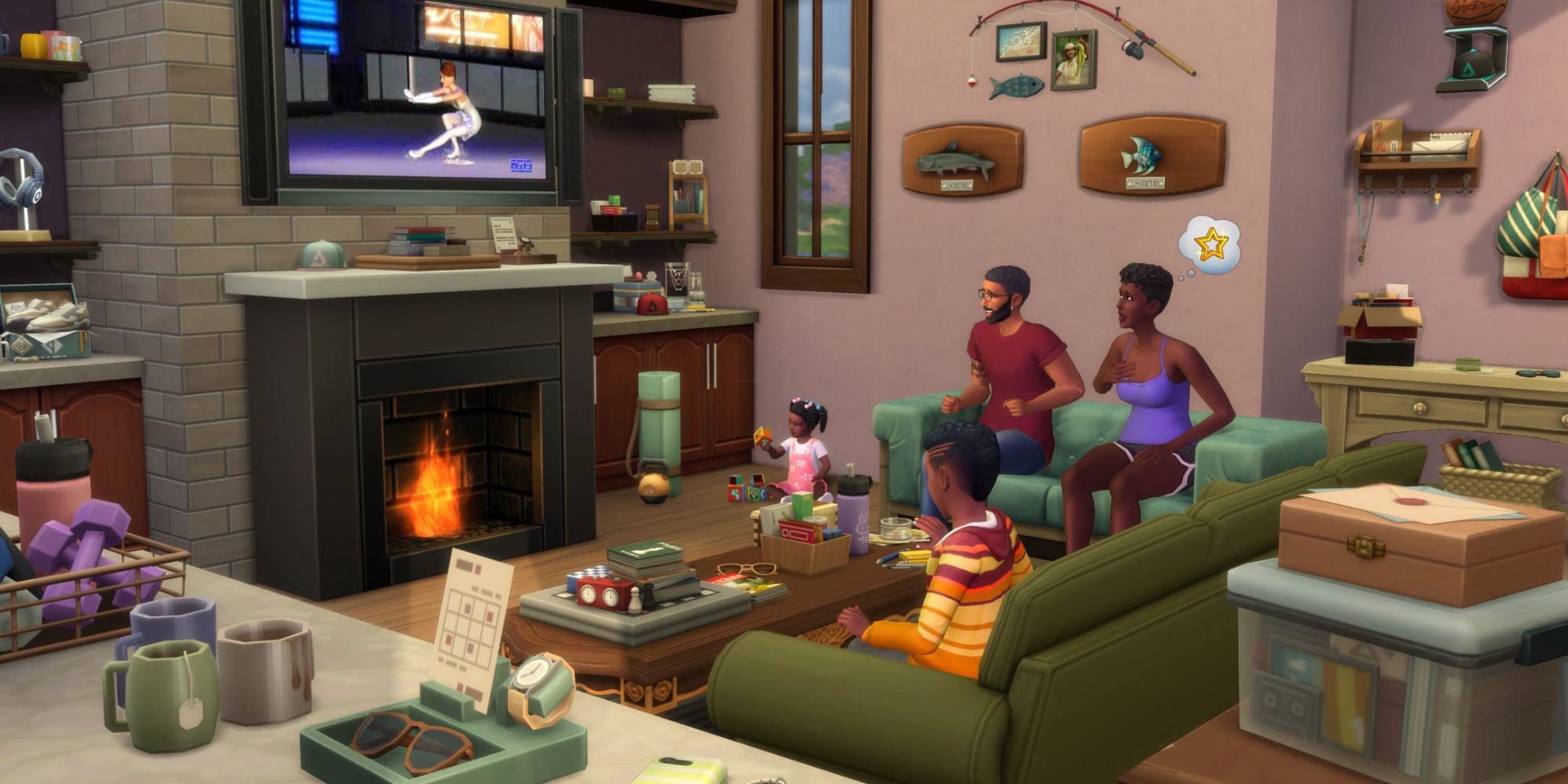 | Wall Mounted | Large Clutter Items | Small Clutter Items |
| --- | --- | --- |
| 3 | 14 | 13 |
I know a clutter kit may be very decisive, but for many builders the Everyday Clutter Kit is a dream. It comprises 30 different clutter items that can be used to add life to any build. Clutter items that are truly versatile have been missing from the game and this kit fills a real need without being too niche.
It includes everyday items like a water bottle, phone, mugs, and glasses, as well as more unique items such as trinket boxes, gym equipment, headphones, and a drawing tablet. Versatile and flexible, this clutter can go anywhere and fit right in to any style. It adds an instant lived-in feel to any home.
1

Bathroom Clutter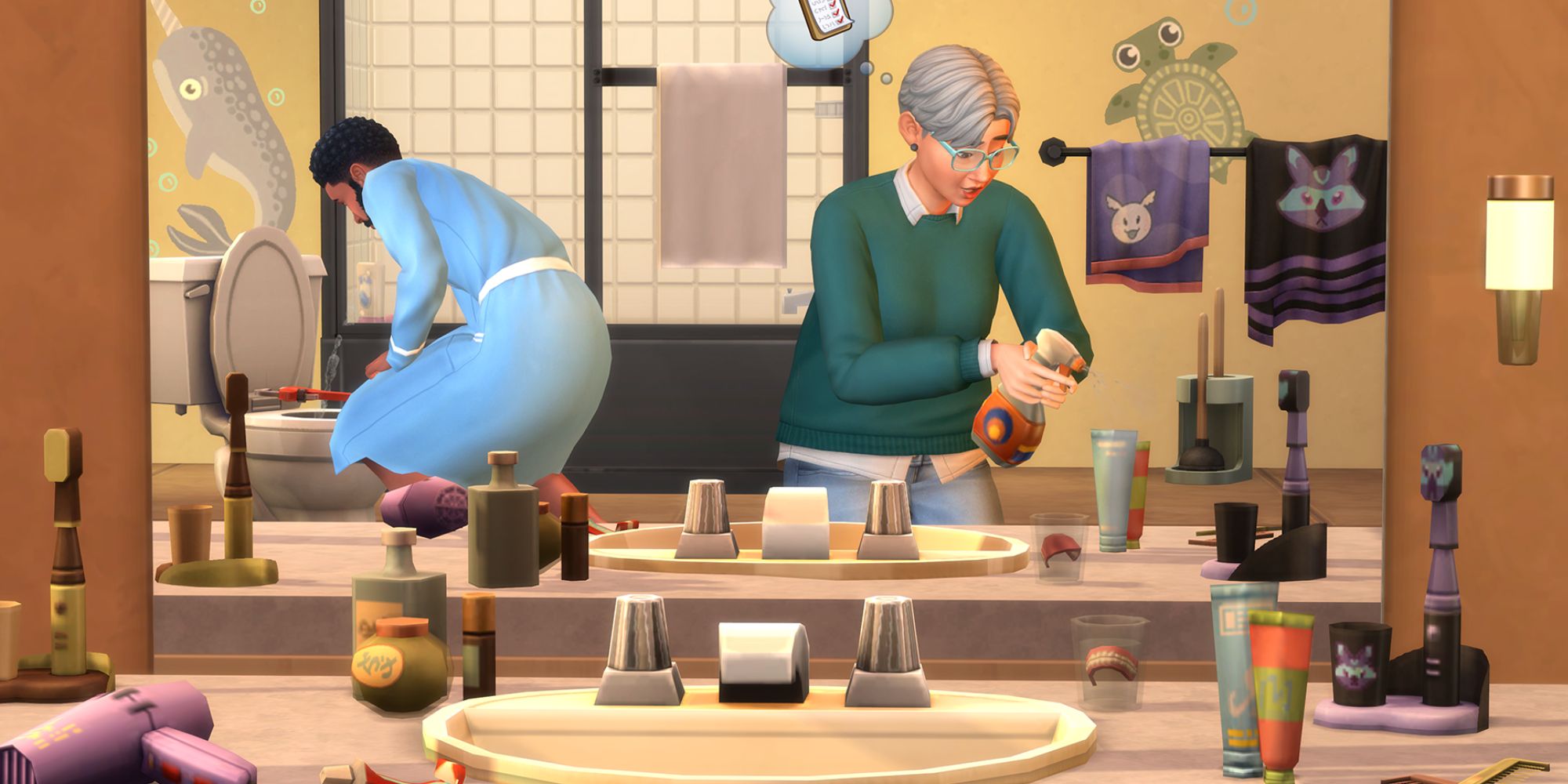 | Wall Mounted | Large Clutter Items | Small Clutter Items |
| --- | --- | --- |
| 8 | 8 | 15 |
Bathroom Clutter is a solid kit. It includes new towel rails, a modern toilet paper holder, toothbrushes, and a razor, as well as a matching toilet and bathmat, making a nice selection of clutter. There are also jars, and lotion bottles, which can be used elsewhere.
These items are flexible, and while overall I'd argue that Everyday Clutter has an edge over Bathroom Clutter the later has an ace up its sleeve… light switches. That's right. We can now finally add light switches to our Sims homes, and I'm yet to find anything in any kit as satisfying.
Source: Read Full Article