Family Guy Funny Moments – we've all seen that title before. No matter what side of YouTube you're on, you've had one of these numerous compilations thrown your way, whether you like it or not. However, it turns out that these channels have a darker side, with one seeming to run a whole pyramid scheme, promising investors returns of up to $10,000 a month.
For an initial sign-on price of $47 (allegedly a discount on the original $147), people are told they will be taught how to make thousands with "zero work". The course promises you'd only ever have to put in 20 minutes of work a day, but of course, there is shockingly little information on how much you'd have to fork over after the sign-up fee, and who the hell is even running this.
This discovery was shared by Twitter user @plankwav. It reveals that the YouTube channel "Family Guy Wild" is sharing their video-making lessons in the comment section of their Family Guy Funny Moments videos.
True enough, you can still find the link on the YouTube channel. Interestingly, it seems that there's no way to find the page through Google, so it's possibly only being advertised on this page. This makes it incredibly hard to figure out who the hell actually owns it, as the page itself contains no identifying information.
What it does feature, however, is a bunch of wild claims about making thousands of dollars a month.
"You have the opportunity to duplicate the ENTIRE system I built by studying a $47 course called YouTube Shorts Mastery", reads the mysterious website. "Our course reveals a repeatable, systematic, simple approach to build a profitable shorts channel.. with just 20 minutes PER day.. SERIOUSLY!"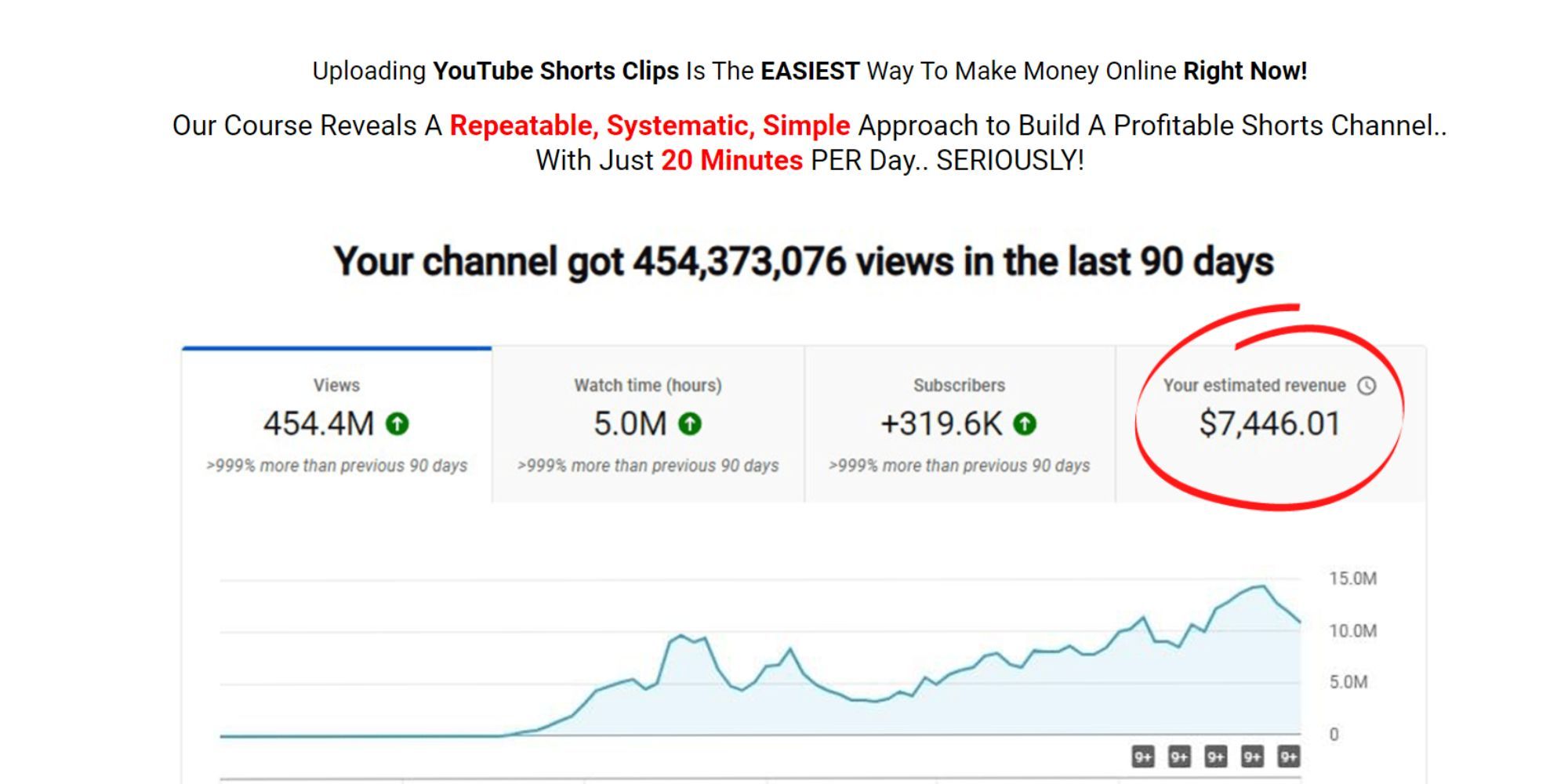 To find out more about what is actually going on here, we've popped them a message over on an email address they list on the YouTube page. We asked whether or not you have to pay anything on top of the original $47, but they're yet to get back to us.
According to a graphic on the site, the course will help you pick a theme for your channel, choose times to upload, and even hire a team that will do all the actual work for you. After this, they state you'll do 20 minutes of work per day. And while there are testimonials, they're all anonymous, so there's no way to fact-check these claims at all.
You can't get very far on the website without putting in some payment information. And as curious as I am, it's not enough to convince me to fork over my debit card information, so it's hard to tell who is actually running this operation. Searching the phrasing used on the website just gives us a bunch of other self-declared YouTube algorithm experts flogging their own classes, so the Family Guy crew are hardly alone in this field.
In any case, we'll keep you posted on any updates we hear from the Family Guy Wild crew. So maybe hold off on signing up just yet, yeah?
Source: Read Full Article