Bruce Willis is a ghost. Tony Stark dies. The butler did it. These are spoilers. They tell you an important twist, ultimate ending, or crucial plot moment. However, if you were to ask the average gamer or cinemagoer these days, you'd find the threshold to be so much lower. The very fact that you have even confirmed a butler is in it is tantamount to spoilers these days, and things have gotten a little bit ridiculous. This has been an issue that has irked me for a little while now, needling at anybody discussing games in-particular with even the slightest amount of detail that wasn't plastered all over a poster for our marketing digestion.
Yesterday, though, it hit a new peak. Actor Mina Sundwall tweeted that she was in God of War Ragnarok and would be playing Thrud, with no other information or context over what that role means. One dedicated gamer, with no irony, tweeted "thanks for the spoiler" in reaction. Not 'oh, cool', not 'hey, I love this game more than life itself despite not playing it yet, and therefore I am full of admiration and appreciation for your work on it', but a scolding for spoiling the game by announcing that she was in it. Maybe it's time for us to pause, take a breath, and figure out what it is we're so angry about.
This phenomenon predates God of War Ragnarok, but this instance feels like the most crystalised it has ever been. If you follow game journalists on Twitter, you may have noticed that in the run up to a big review, some reviewers will post the opening menu of the game and announce when their review will drop. Personally, I find this to be an extra arm of marketing for the studio itself so avoid it (more on that later), but many journalists do it. The point is, I have seen players cry 'spoiler' at these screenshots. The opening menu, before the game has even started, is a spoiler. I would say I have no idea how, but I think I might, and I find the truth depressing.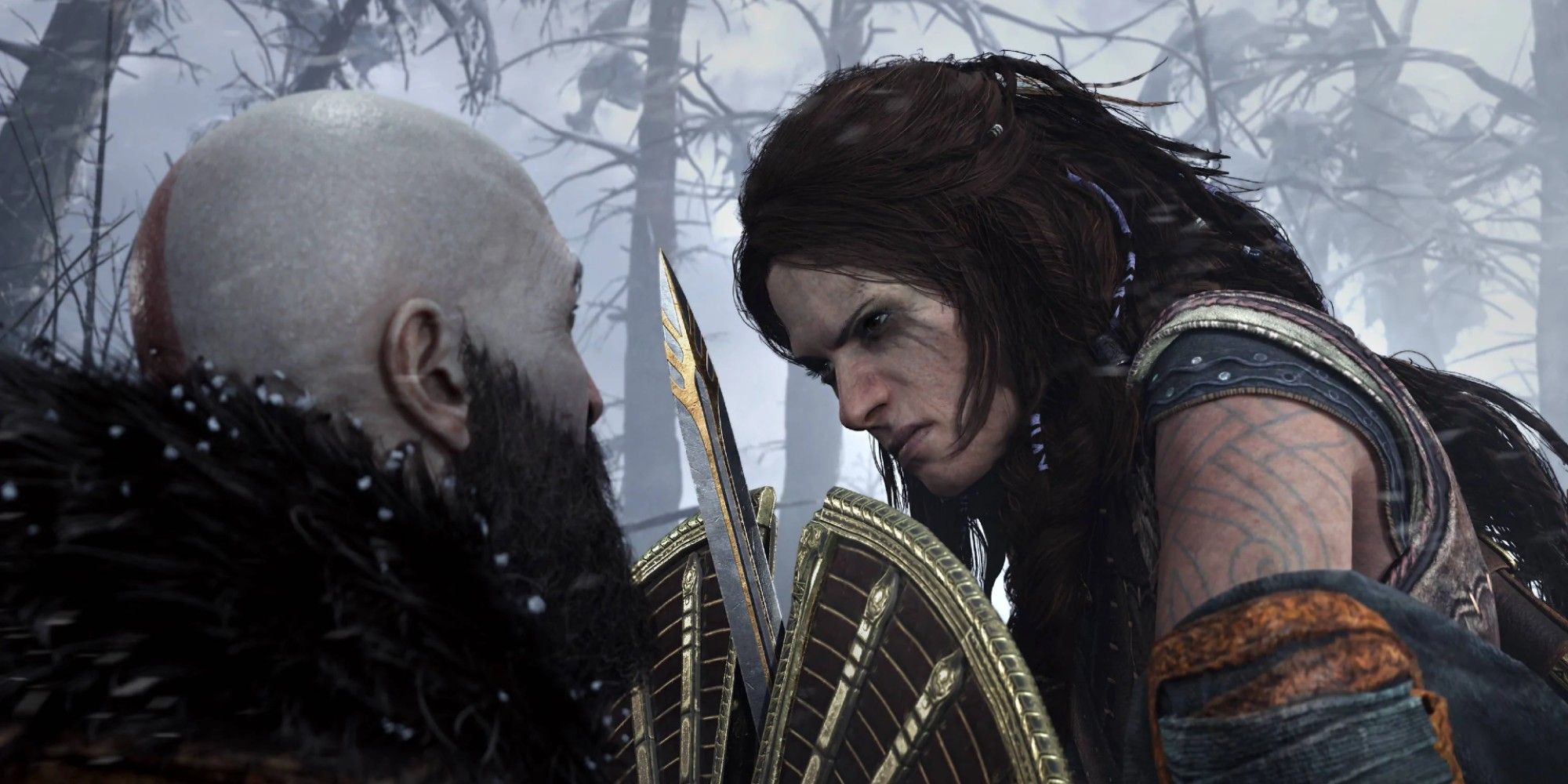 Entertainment has become a contest of who can care the most. The feelings art stirs in us are no longer private swirling beasts of emotion raging within us, but pets we parade in shows for applause. Popular comic book movie content creator Supes recently recorded himself (or rather, had a lackey record him), reacting to Superman's return in Black Adam. Oops, spoiler. Except not really because Supes knew it was coming, and so his reaction was entirely fake. I know this because Dwayne Johnson, in a desperate attempt to inflate box office numbers, spoiled the return for us by talking about it before the film opened. For the record, I do consider that to have been a spoiler, given it happens literally after the movie has ended. Can't get much later than that. Shame on you, The Rock, you truly have hit rock bottom.
This contest of caring is well and truly underway in games as well. Menu posting is a minor part of it, a chance to gush about how great the game is while obeying review embargoes. But we also saw indulgently long reviews that promised to reveal nothing that was not in the trailers, because fans deserve to be surprised. Like the menus, this just appears to be more marketing. I feel fans deserve critique. They deserve reviews that inspect a game thoroughly as a piece of art, and examine what it represents, what it has to say, and how it delivers these messages. God of War Ragnarok plays with heavy themes, deep emotions, and tackles major social issues, so it feels impossible to praise the game for its accomplishments and then stick rigidly to only discussing the fights we've seen in the marketing. And no, avoiding any story beat or analysis of any kind then adding vaguely that it made you cry does not count. That, again, is the contest of caring.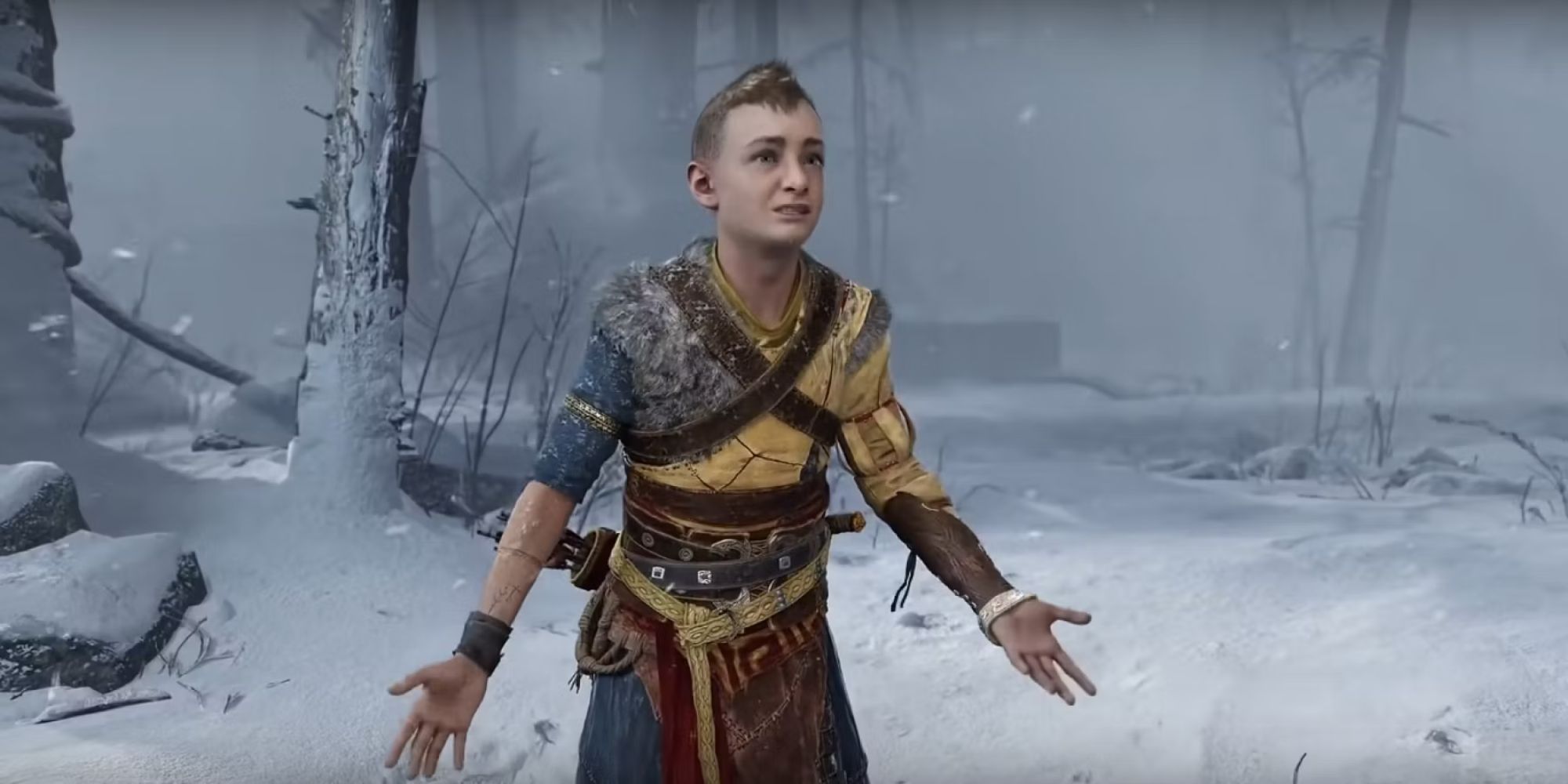 Whoever cried the most tears, whoever sweated the most blood, whoever spoiled the least out of respect for the fans and fawning love for the game, is the real big winner. Get excited. Scream! Shout! Cry! But never spoil. Don't for a moment address the clunkiness of Ragnarok tacking on milquetoast parallels to real-world issues, don't dare analyse a gameplay feature not explicitly highlighted in an advert, and please, for the love of Kratos, whatever you do, never, never, never mention that Mina Sundwall plays Thrud.
Games can and should move us, but it should not be a competition, and we shouldn't define entertainment entirely by hype. Nobody would have cared about Thrud's presence. No one will be screaming at the screen when she arrives. She might be a great character, the best, even, but her existence is not a spoiler. That God of War Ragnarok addresses modern issues is not a spoiler. That we have the Blades of Chaos from pretty much the get go is not a spoiler. The menu is not a spoiler. And I don't even think you believe they are. You just want a list of things you can energetically scream at because, as a major game, that's what you feel you need to do. You don't. It's okay to just enjoy it. And these spoilers don't spoil any of that. Which, by their very nature, makes them not spoilers at all.
Source: Read Full Article