Every good looter-shooter game has two specific components that make it the best; the gear, and the action within the storyline. Borderlands: Tiny Tina's Wonderland was able to combine these elements to make a great game. With armor packs, patterns, and presets, it allows you to have complete control over your character and the way they look.
Armor sets within Borderlands are dependent mainly on the character's class and the type associated with it. For example, legendary and unique armor will have a more drastic change of appearance in comparison to common armor. Although, this doesn't mean your customization is limited by any means. If fashion is the name of your game, you're in luck with these stylish armor looks.
10/10

Lord Weave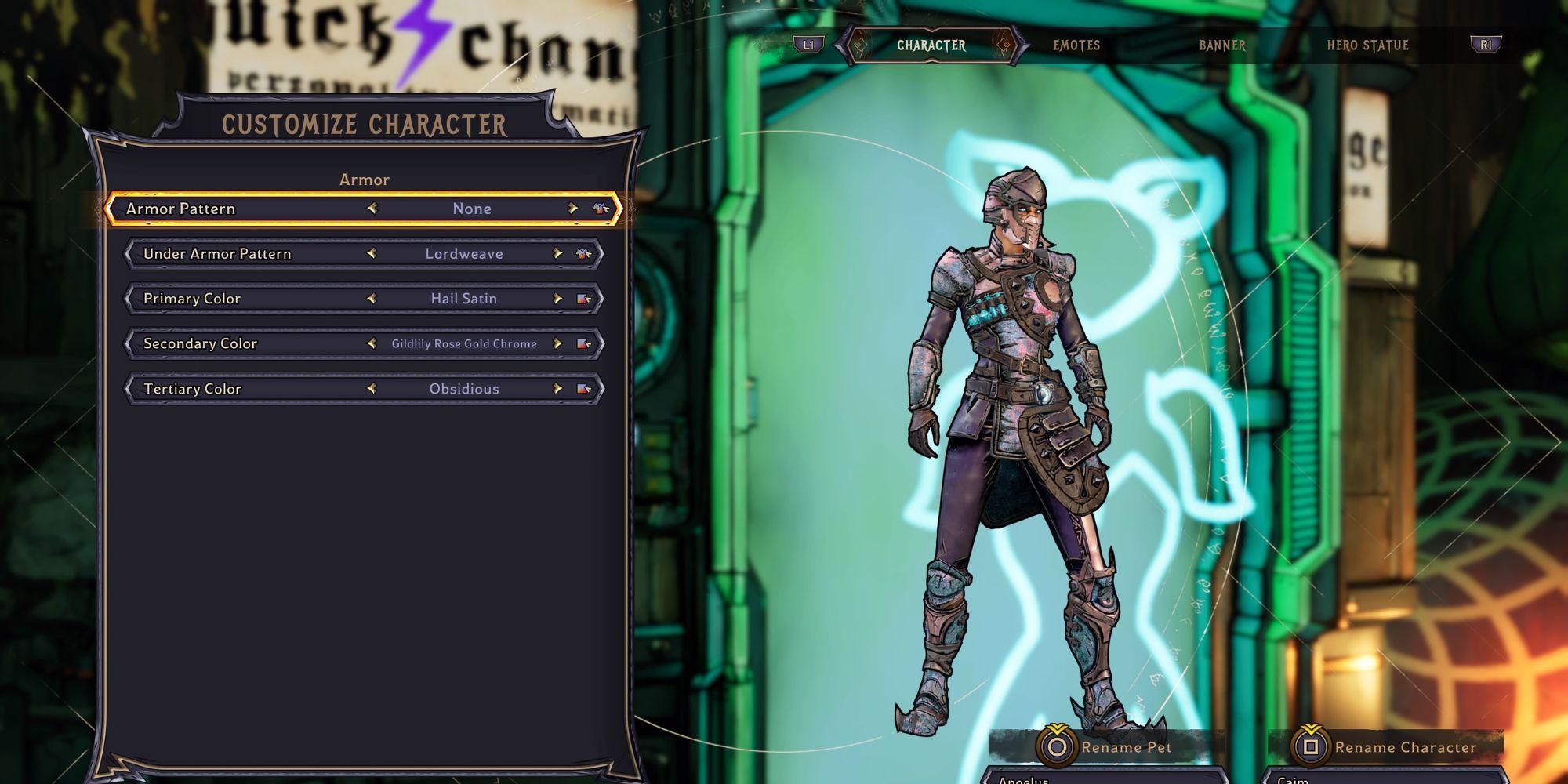 This under-armor pattern sports two-toned boots and solid color throughout, except the left leg which has an embroidered pattern to accompany it. The perfect choice if you're building a character that has a subtle hint of royalty mixed with high fashion, and it's simple enough to pass with almost any color combination.
The title, Lord Weave, does this pattern justice and for beginner stylers, this is a dream come true by giving you the luxury look you've always wanted for your character while maintaining stature.
9/10

Tyrant Attire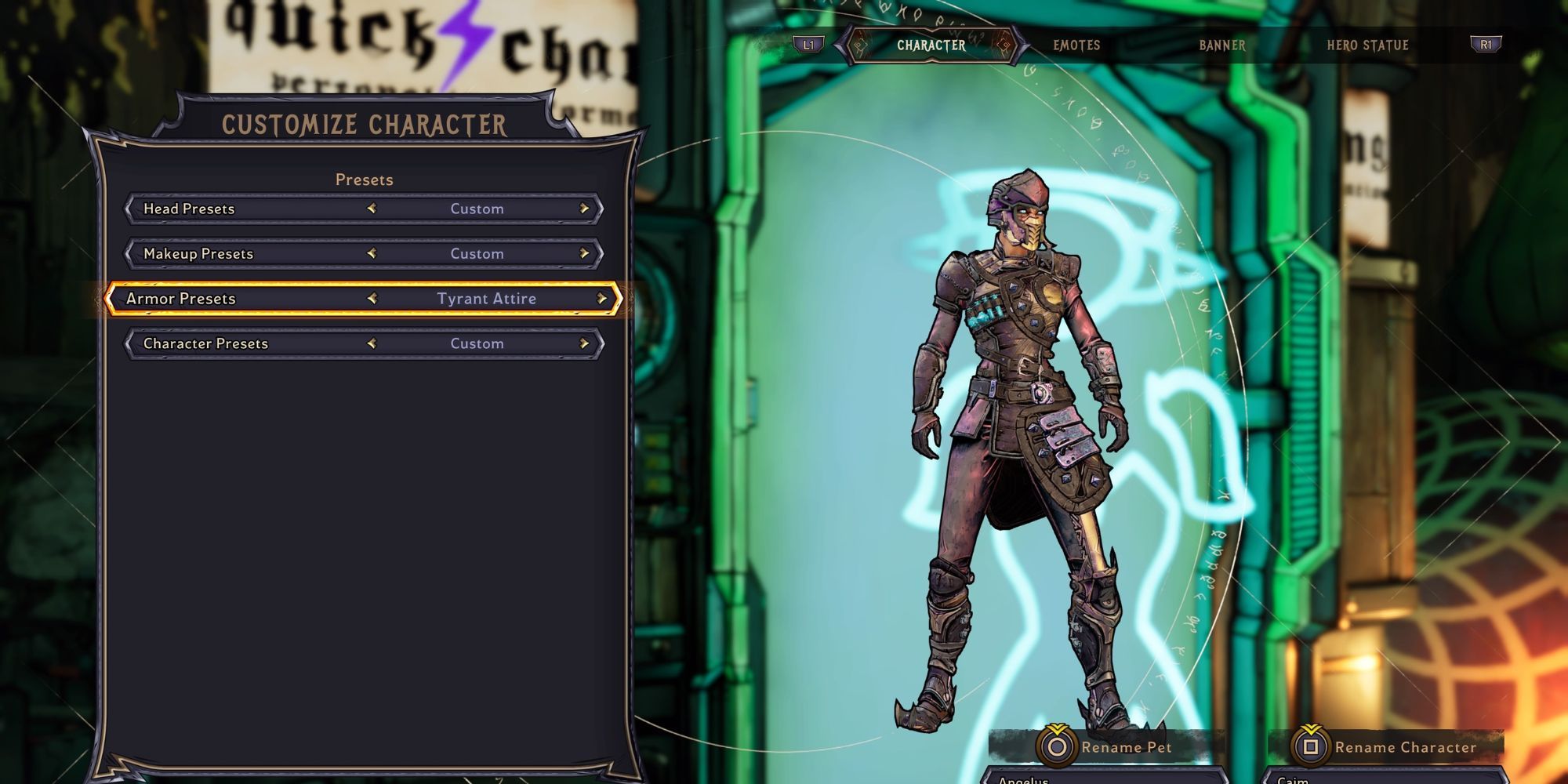 This preset features the Lord Weave under armor pattern with a twist as it takes away the "guessing game" of what colors match well with your new-found title of the Hero of Brighthoof.
The purple and gold color palette for the under armor makes the pattern pop and give it a unique sense of individualism for your character. The breastplate also sports its own fabulous contrast with both gold and black. The Tyrant Attire preset gives you the best look possible while keeping your mind focused on other customizations.
8/10

Leathered Up
Leathered Up is an under-armor pattern that makes your character look like it's equipped with heavy armor but without the bulkiness of it. This makes it a perfect combination of both chic and goblin-slaying warrior, because of this it's vital to choose the right colors to make it stand out from the crowd.
A great secondary color is Barbican Black Metal, paired with the primary color Red Leather gives you the faint yet direct message of someone who means business but knows what looks good.
7/10

Stone Carving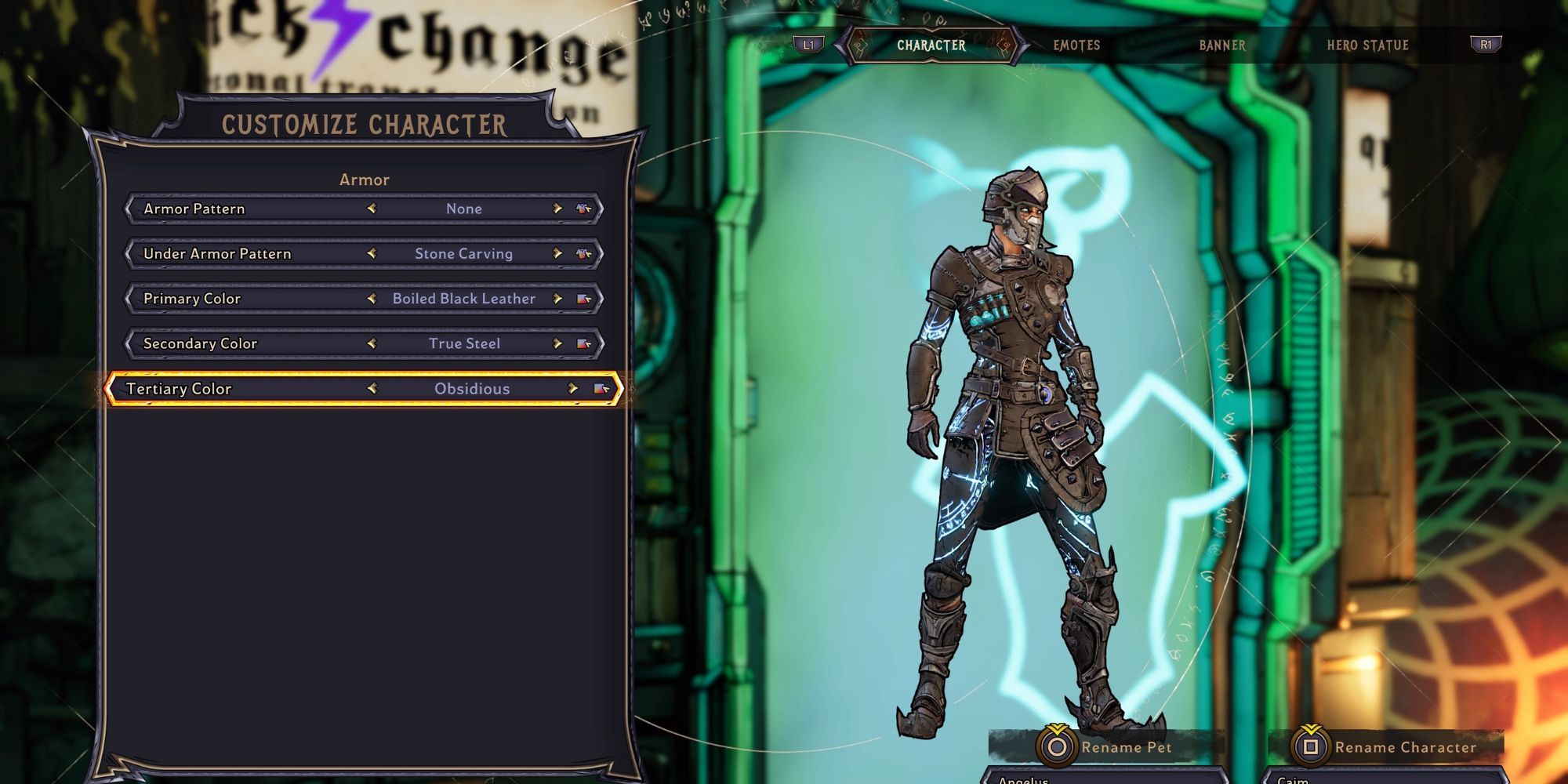 If you're looking for a 'pop' that makes a statement against a plain armor pattern, this under-armor pattern is the one for you. With its glow-like look and embellished pattern, it's bound to make anyone look and feel their best while trudging through a mission in Ossu-Gol Necropolis or completing a small side mission.
Whatever the case may be, this fashion statement allows you to choose almost any color combination your heart desires, while still making your character as intimidating as they can be.
6/10

Stricken' Lichen'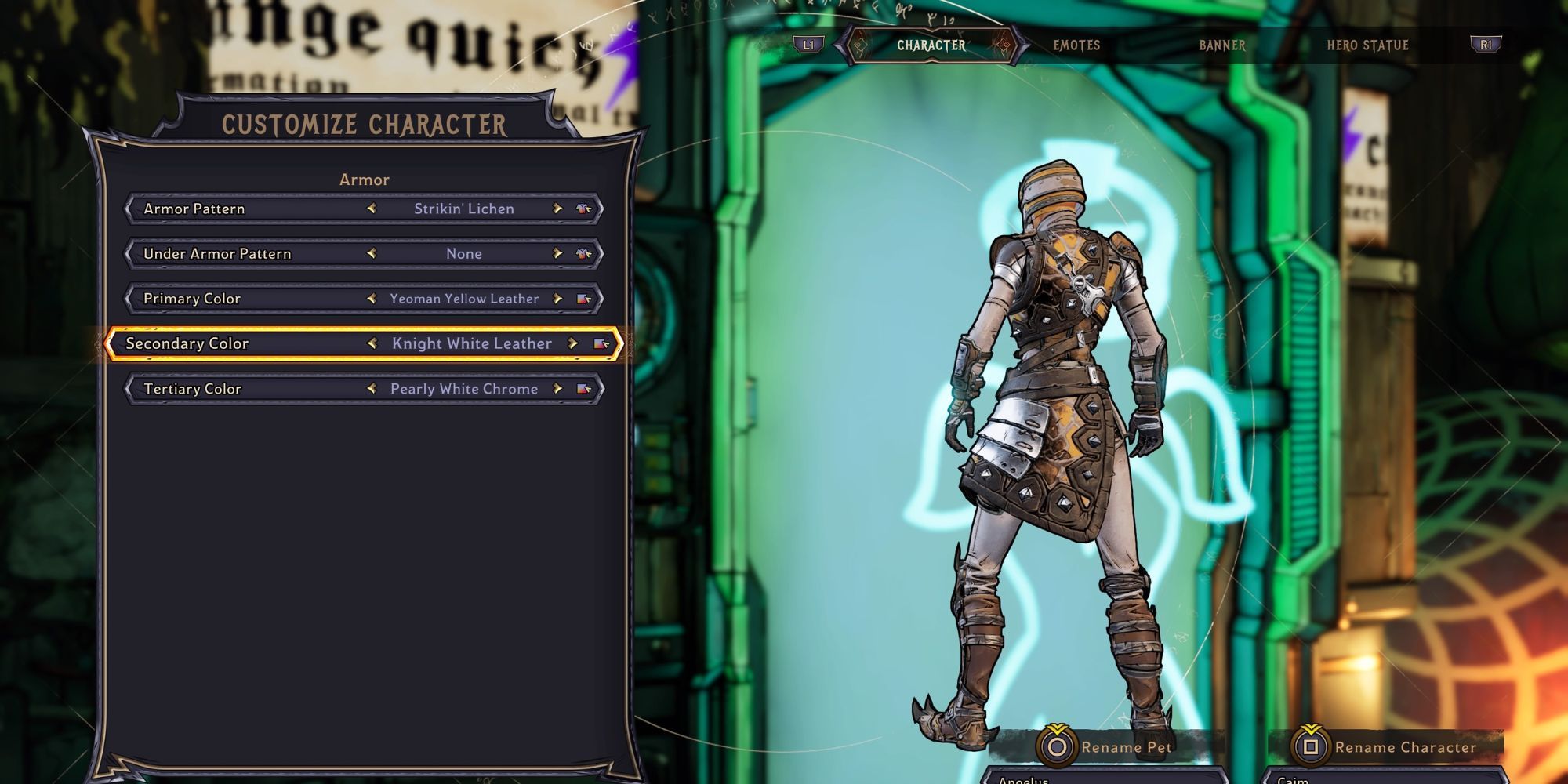 This primary armor pattern resembles a cobblestone street while giving your character a boost of high fashion. It isn't every day that you get to wear stones on your armor. Due to this, choosing a light color such as Knight White Leather can truly make the pattern of this armor look bold and stand out.
If it were to be set to Trencher Tan Leather or Leaf Green Leather, it could drown out the overall intensity of it and make it look more boring than it actually is.
5/10

Dry Heat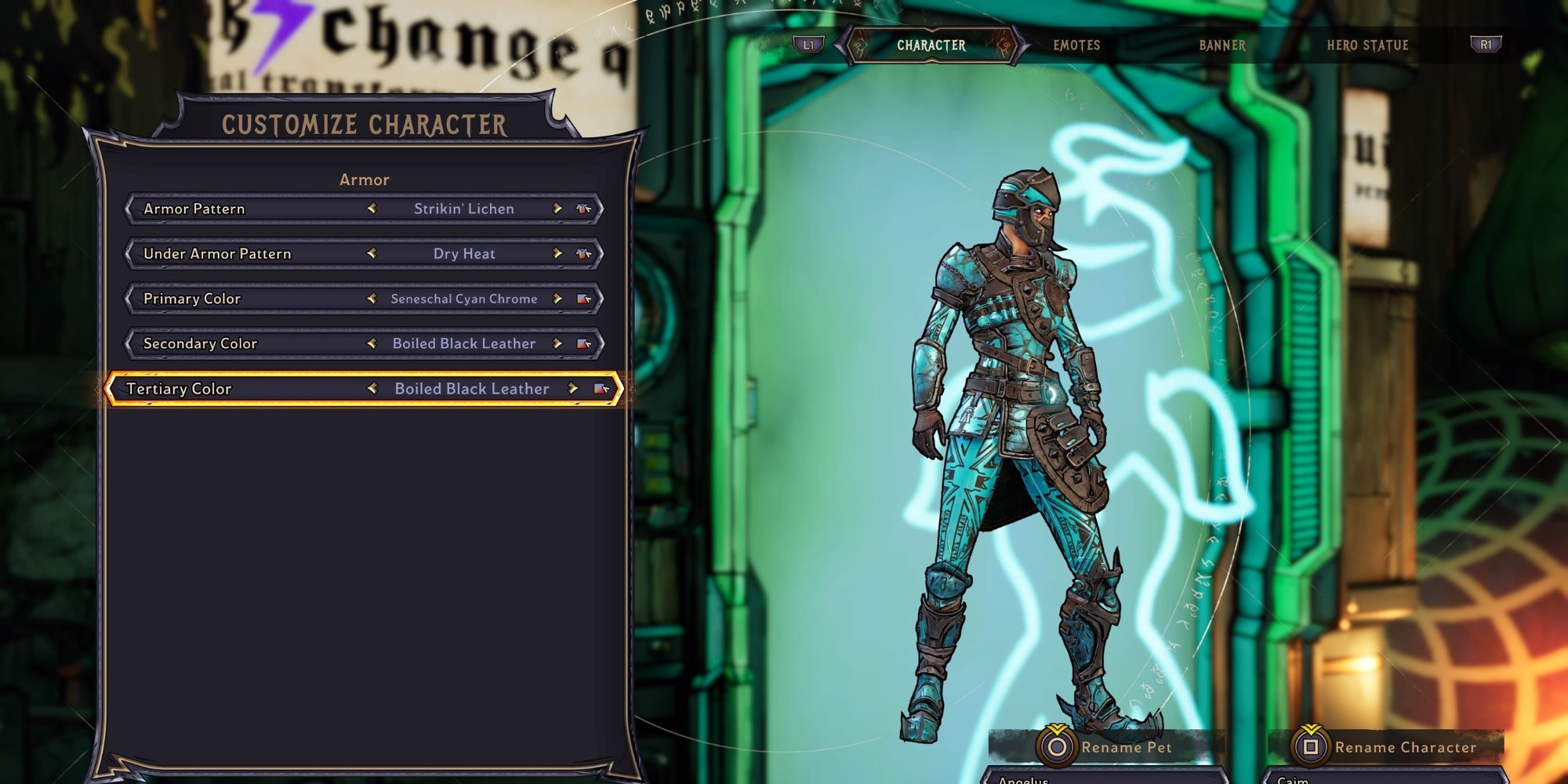 Dry Heat is both an under-armor pattern and a primary armor pattern and can be equipped as both. However, it looks like a significantly better fashion statement as your under-armor than it would your primary due to the actual pattern being more visible.
The geometric shapes and lines stand out best and with colors such as Seneschal Cyan Chrome as your primary and Boiled Black Leather as your secondary. These colors will give your character flair and add to the overall complexity of this armor pattern.
4/10

Bamboozle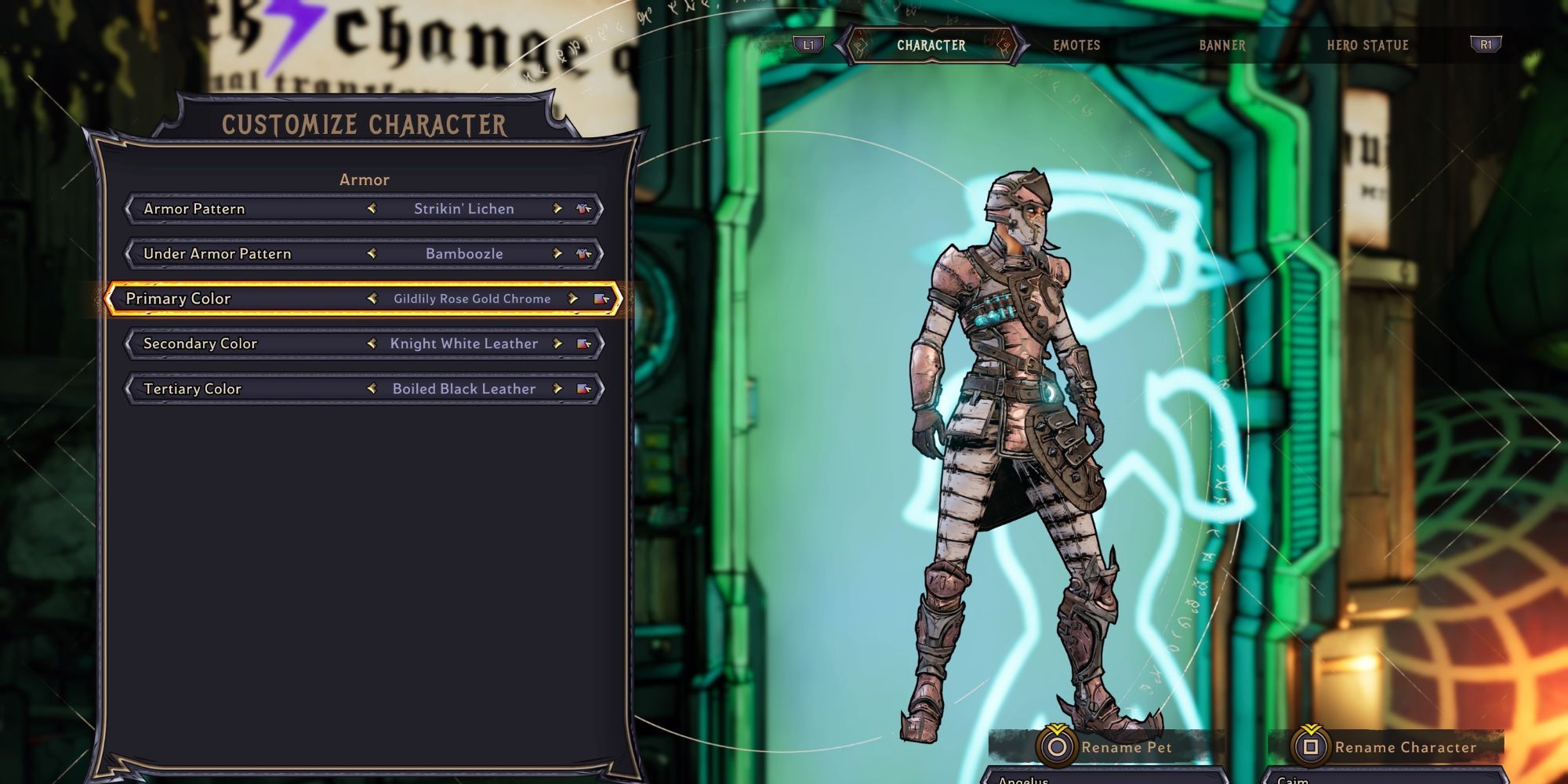 A flashy under-armor pattern such as this couldn't have a better-suited name. Bamboozled strikes a more modern look in comparison to its competitors and will give your character a look that embodies someone who knows a runway such as yourself.
Boiled Black Leather as a secondary color comes into play again with this pattern due to giving it a sleek look that you'll never get tired of. Luckily, most if not all primary colors will go well with this versatile under-armor look giving you the freedom to mix and match as you please.
3/10

Violet Vindicator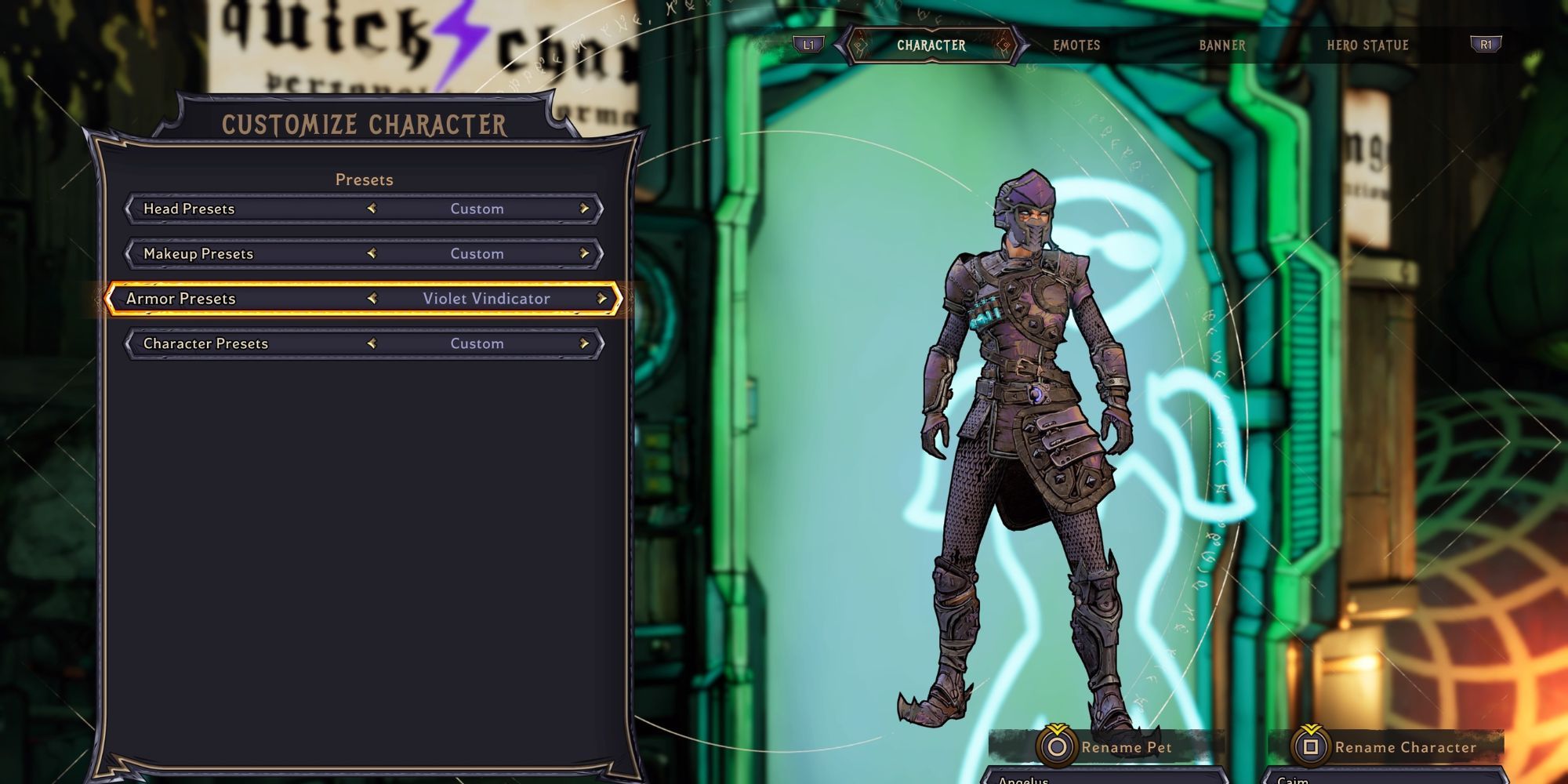 If you consider yourself to be a vindicator of fashion, this preset may just be the right fit for you and your character build. Purple on top of purple makes it true to its name and gives those who are fans of purple a choice to finally settle on.
Its under-armor pattern is Chainmail and its primary pattern is High Elf Fashion, this stylish pair gives new meaning to your armor, and the combination of these two shows strength, no matter which character class you decided on.
2/10

High Elf Fashion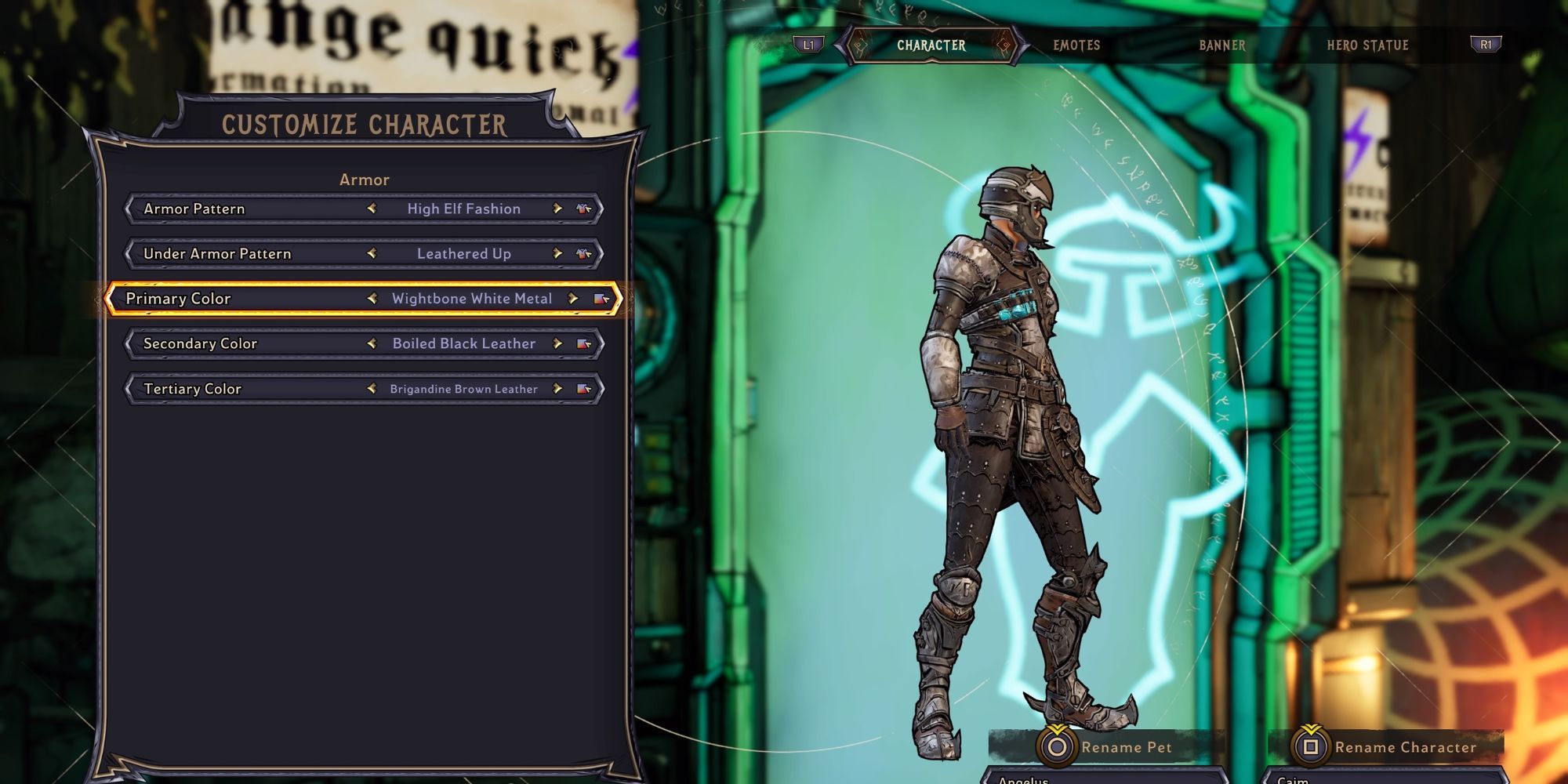 Sometimes, simple is best and that's the case for the High Elf Fashion primary armor pattern. As seen in the Violet Vindicator preset, it's clear that this is one of the top choices for style. High Elf Fashion can be set as your main armor pattern accompanied by the primary color Wishbone White Metal and the secondary pattern as none or something simple such as Leathered Up.
The pattern of High Elf Fashion can be considered as busy, meaning it has a lot going on. If you were to pair this with another busy pattern like Dry Heat or Magic Doodles, you may end up with a fashion disaster and nobody wants that.
1/10

Dark Duelist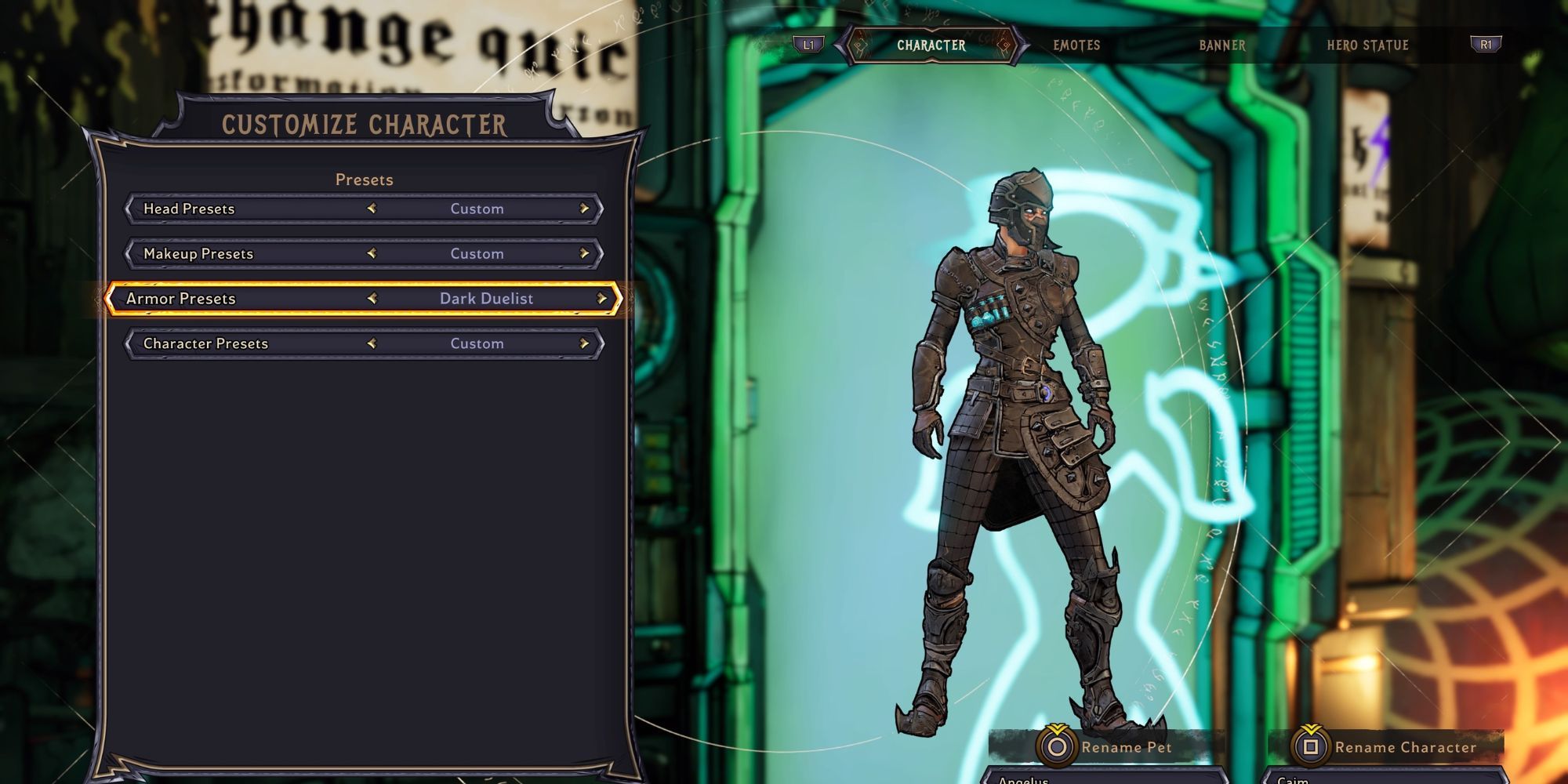 The Dark Duelist preset could be considered one of the top fashion statements in the game that's relatively easy to obtain. Its modern look paired with a chromatic color palette works well on pretty much any character class or muscular build.
This look gives you versatility when it comes to adorning your character with a companion, a flashy new gun, or amulet. In doing this, Dark Duelist shows off its smooth looks with little to no effort on your part, leaving you both fashionable and available for more game time without worrying about not looking your best.
Source: Read Full Article