PlayStation might have revamped PS Plus back in June, but Game Pass still appears to be the leading subscription service in the industry. Xbox continues to make sure of that by adding multiple new titles from the past and present each and every month, and it has now revealed August's additions will be headlined by Two Point Campus.
The only bad news when it comes to Two Point Campus is subscribers will need to wait another week until it arrives on Game Pass. Since the simulator from the same studio as Two Point Hospital doesn't launch until August 9, you'll have to wait until then to play it on Game Pass. That's right, another day one launch for the service following As Dusk Falls last month.
If you're looking for something new to play on Game Pass as soon as you've finished reading this, Xbox has also revealed Ghost Recon Wildlands is part of the latest batch of games. Arriving on Game Pass today, you should be able to play the multiplayer military shooter by the time you read this. Potentially a very early move in preparation for the new Ghost Recon game that is rumored to be in development at Ubisoft right now.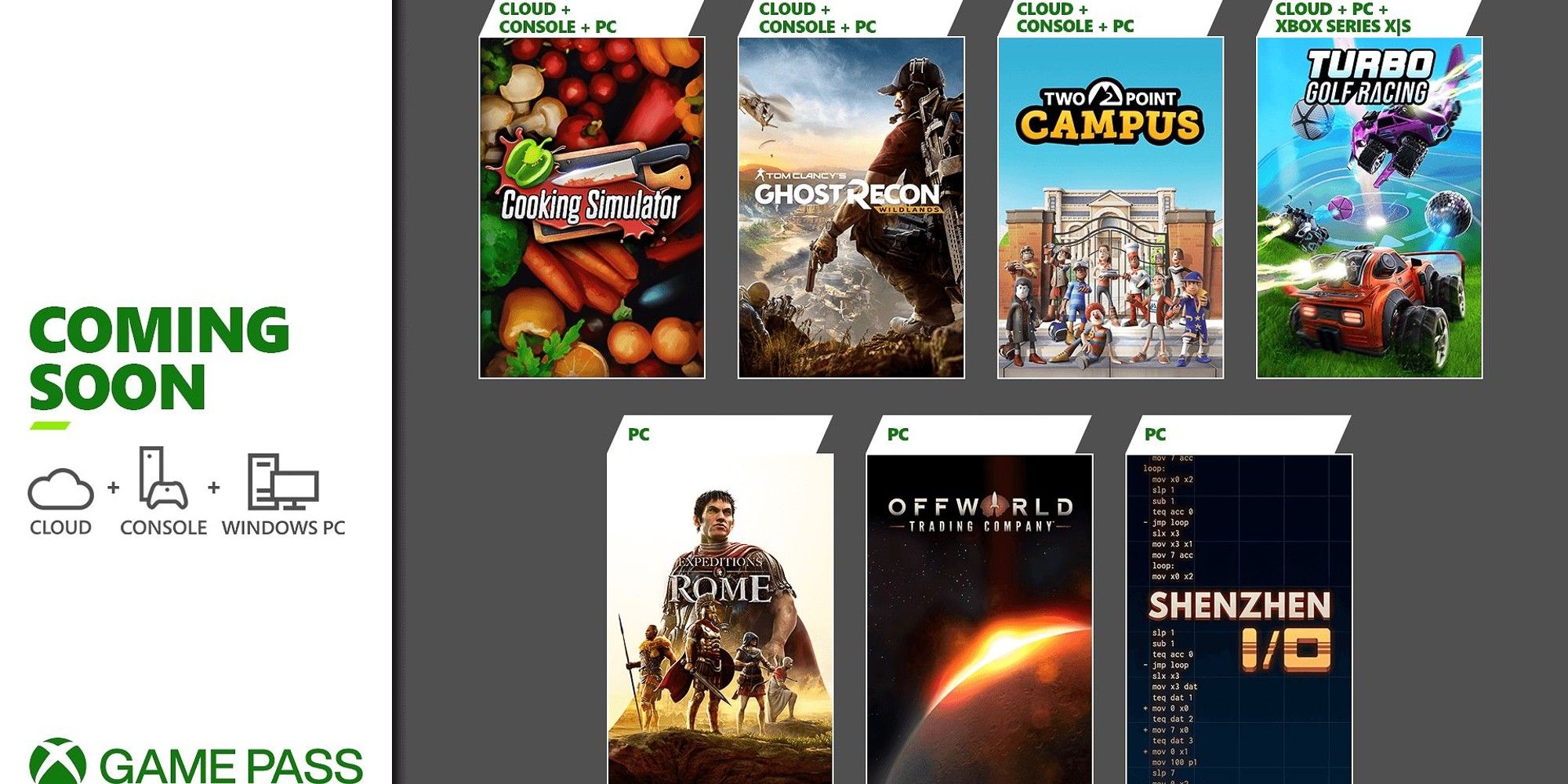 Xbox revealed five more games coming to Game Pass between now and August 11, all of which, including the platforms on which they will be available, can be found below.
Ghost Recon Wildlands: Available now (Cloud, console, PC)
Shenzhen I/O: August 4 (PC)
Turbo Golf Racing: August 4 (Cloud, PC, Xbox Series X|S)
Two Point Campus: August 9 (Cloud, console, PC)
Cooking Simulator: August 11 (Cloud, console, PC)
Expeditions: Rome: August 11 (PC)
Offworld Trading Company: August 11 (PC)
As is always the case when new titles come to Game Pass, other games will be leaving to make way. Five of them, in fact. Boyfriend Dungeon, Curse of the Dead Gods, Library of Ruina, Starmancer, and Train Sim World 2. If you're currently playing those games or planned to at no additional cost, you'll want to start/finish them now before they leave Game Pass on August 15.
Source: Read Full Article