V Rising could be this summer's Valheim, and not just because it's also from Swedish indie developers. Not only has V Rising dominated the Steam sales charts despite being in early access for just two weeks, it's also managed to break one million in sales.
"The Stunlock team could not have possibly imagined how many of you were out there," wrote the developer in today's blog update, "ready to awaken from your crypts and step into this little world we'd created." V Rising is also sitting at a very comfortable 88% or "Very Positive" review score on Steam after over 20,000 reviews.
Today's development update also included Stunlock's plans for early access, which for the moment includes bug fixes, balance changes, server optimizations, and quality-of-live updates thanks to feedback gleaned from players. After that, however, will come new content to flesh out the world of Vardorn even further.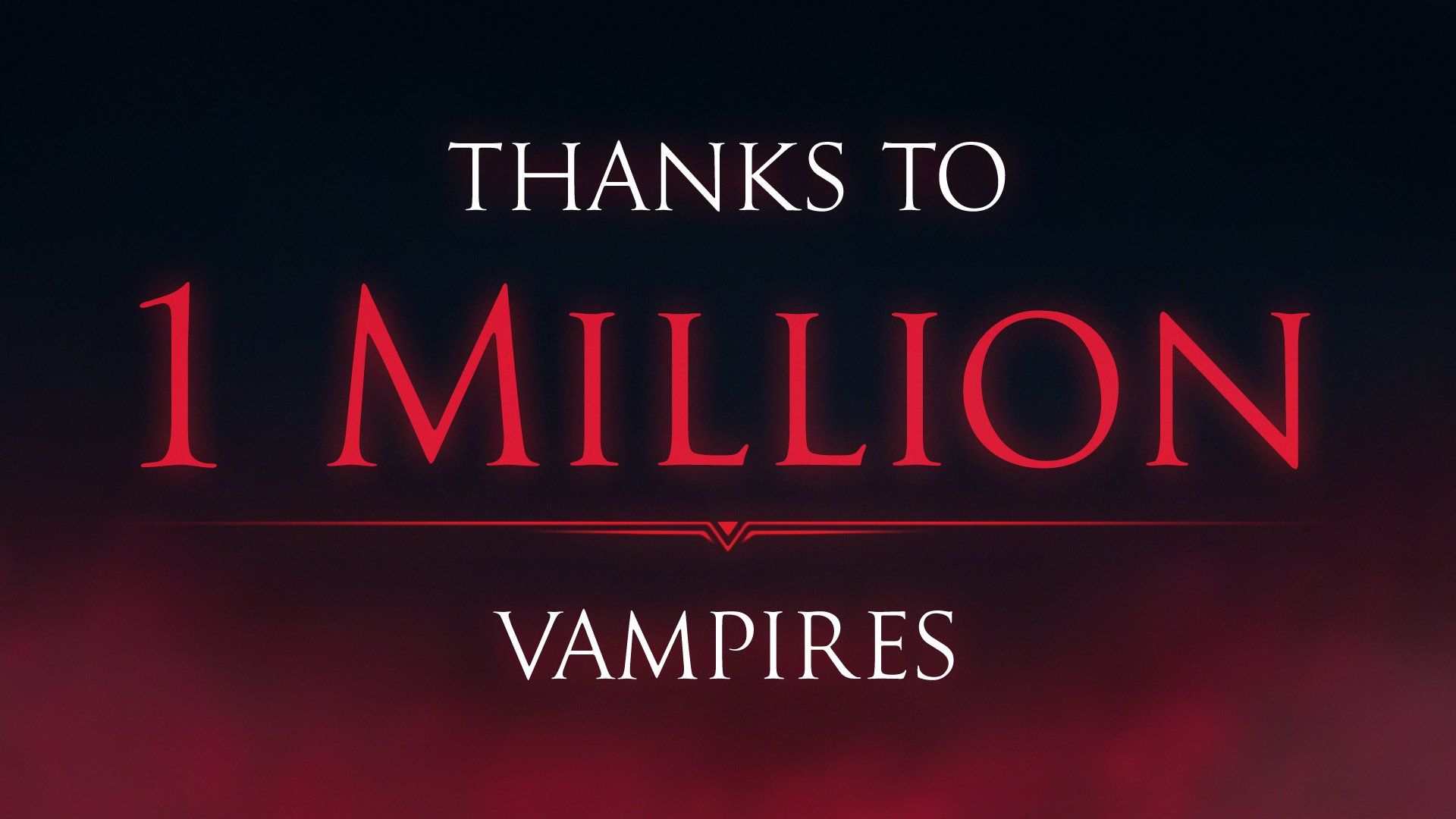 "The next step will be to analyze all the data and feedback from the first weeks of Early Access to make sure we can nail the master plan moving forward," wrote Stunlock. "We're already working on new material to inject more life into Vardoran, but improving on the game is more than just adding more content on top of what we already have. We'll have to improve on the entire journey to make sure V Rising will reach its full potential."
Stunlock said that development updates might slow for the next little while as it digests data from its early access debut, calling it a "step back" in order to make a "leap forward." Development updates will then pick up once they have some content to report.
In case you haven't tried it, V Rising is a survival crafting action RPG where you play as a vampire that's just awakened after centuries of slumber. Pillage villages, suck the blood of humans, and turn them into your loyal minions as you run around gathering other resources from mythical beasts in order to craft better weapons and expand your gothic castle. V Rising can be played alone or in a group and there are PvP mechanics in there too.
There are also a bunch of fun vampire references, like how being in the sun can be fatal. Unless you wear the Twilight Chestguard, which was recently datamined as a potential solution to sunlight that hasn't quite been implemented in-game. And just as the name suggests, it'll make you sparkle in the sun.
Source: Read Full Article