Valheim is coming to Xbox and Game Pass, but Iron Gate Studio has also revealed that it will support cross-platform play. If you're on PC, you can buddy up and build a settlement with your Xbox pals.
"There will be full crossplay, meaning you can play on Steam with friends who are using Xbox, or any other combination," a representative said on Discord (thanks, PC Gamer). What's more, to access cross-platform play, you won't need a Microsoft account if you're on Steam. Your buddies on Xbox obviously will, however.
In the same conversation, the Iron Gate Studio representative also clarified that work on the Xbox port won't impede development on Valheim's next big Mistlands update as the port is being handled by a separate, external team. Piktiv and Fishlabs are tackling the move to Xbox.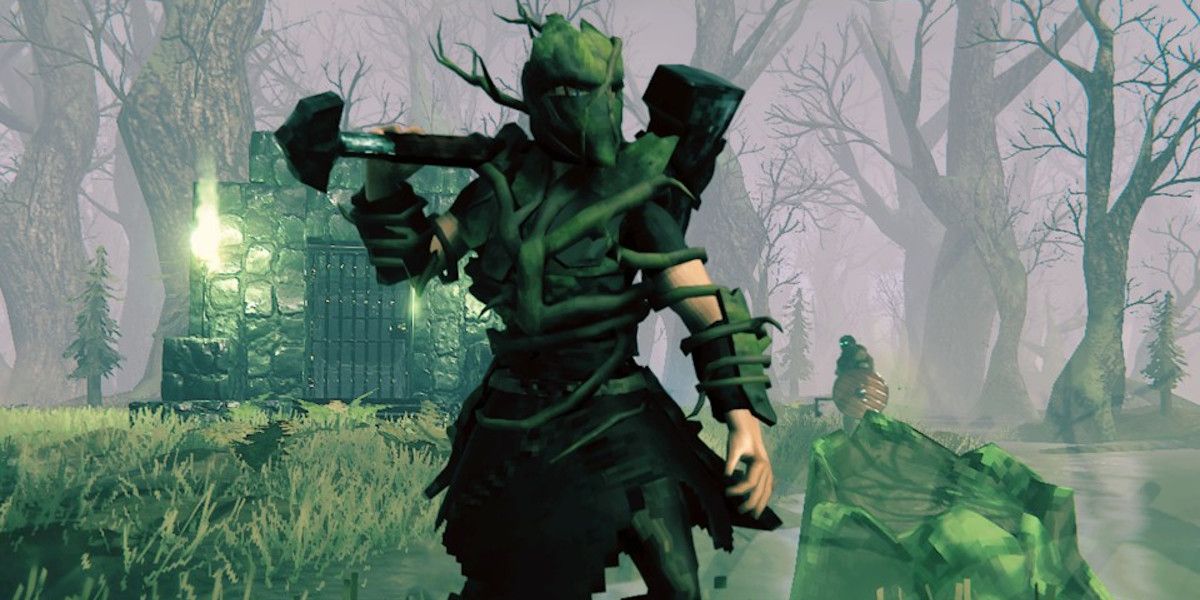 The one hiccup is that Iron Gate Studio is "a bit unclear" on whether it can sync Xbox and Steam players' progress, so it might not be as smooth as expected when Valheim does launch on Xbox. Nonetheless, you should be able to jump into other players' worlds regardless of platform to hunt mythological Nordic monsters.
Valheim is set to launch on Xbox in 2023 as announced in Microsoft's extended Xbox Games Showcase, but before that, it'll be launching on PC Game Pass and the Microsoft Store in Autumn 2022. You'll also be able to pick it up on Xbox Game Pass when it does launch on console.
It was also touted as a console launch exclusive, so it's unlikely to come to PlayStation, at least not anytime soon. In the meantime, PC players can look forward to Mistlands, a spooky-themed update that will add jack-o'-turnip crafting and a biome update: "Vikings didn't exactly celebrate Halloween, but it's still nice to have something to brightne up the homestead when the days are getting shorter and the nights are getting darker."
Source: Read Full Article