Xbox has announced what games Gold subscribers can get their hands on for free in February including Gears 5 and Resident Evil.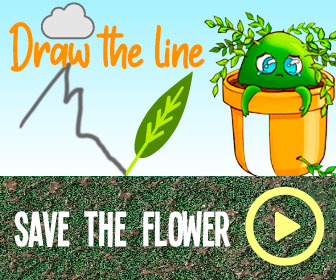 Even though we might never reach a time where gaming relies solely on subscription services, there has been a bigger move over to that side of the industry than ever recently. Xbox's revamped Game Pass, and the introduction of the PlayStation Plus Collection have made it easier for you to play games without ever actually having to play a game at all.
Xbox owners don't need Game Pass for that sort of access, although if you are able to subscribe it's almost a must at this point. There's also Xbox Live Gold which comes with limited access to a handful of free games each month. Xbox has revealed which games will be available to Gold subscribers in February, and there are some doozies.
The full list of games, including the dates on which Gold subscribers will be able to play them, can be found below.
Gears 5 (February 1, 2021 – February 28, 2021)
Resident Evil (February 1, 2021 – February 28, 2021)
Dandara: Trials of Fear Edition (February 16, 2021 – March 15, 2021)
Indiana Jones and The Emperor's Tomb (February 1, 2021 – February 15, 2021)
Lost Planet 2 (February 16, 2021 – February 28, 2021)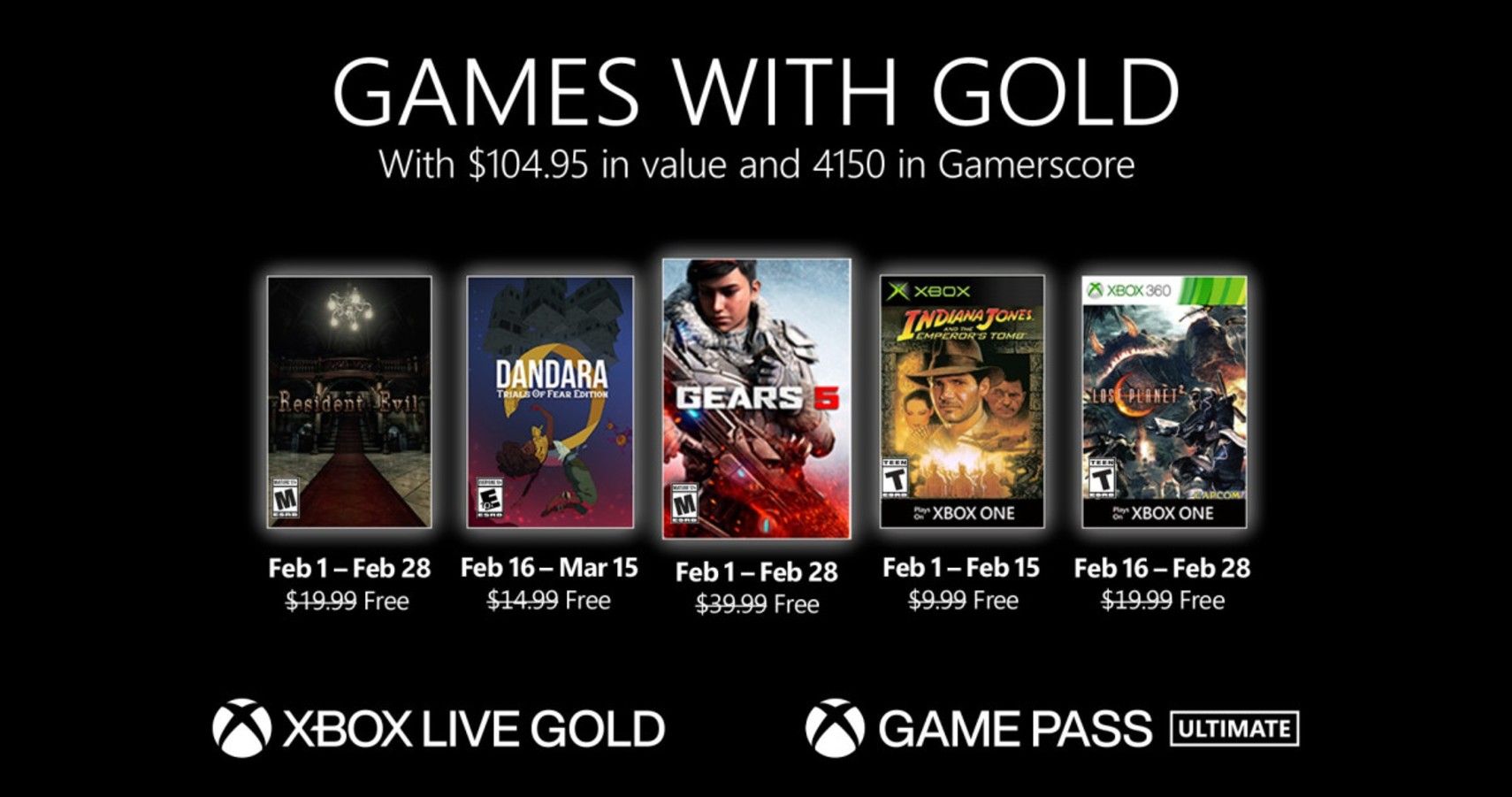 As you can see, some of those titles have not been picked by accident. Capcom made a number of big announcements about the future of Resident Evil this week, hence Xbox giving Gold subscribers the ability to play the remastered version of the original next month. One of its throwback titles for February, The Emperor's Tomb, has also made the list due to the fact that Bethesda revealed it is working with Lucasfilm Games on a brand new Indiana Jones game.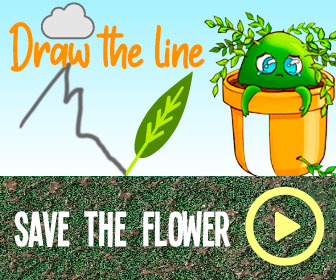 Xbox Gold Live and Game Pass Ultimate subscribers will have access to the five games above for the limited times featured alongside them. Don't forget that Game Pass Ultimate subscribers also have access to more than 100 other games. The subscription's lineup is constantly changing. You can check out which games have arrived on the service this month right here, as well as the titles that will be making way.
NEXT: These White And Gold PS5 Controllers Are As Exclusive As It Gets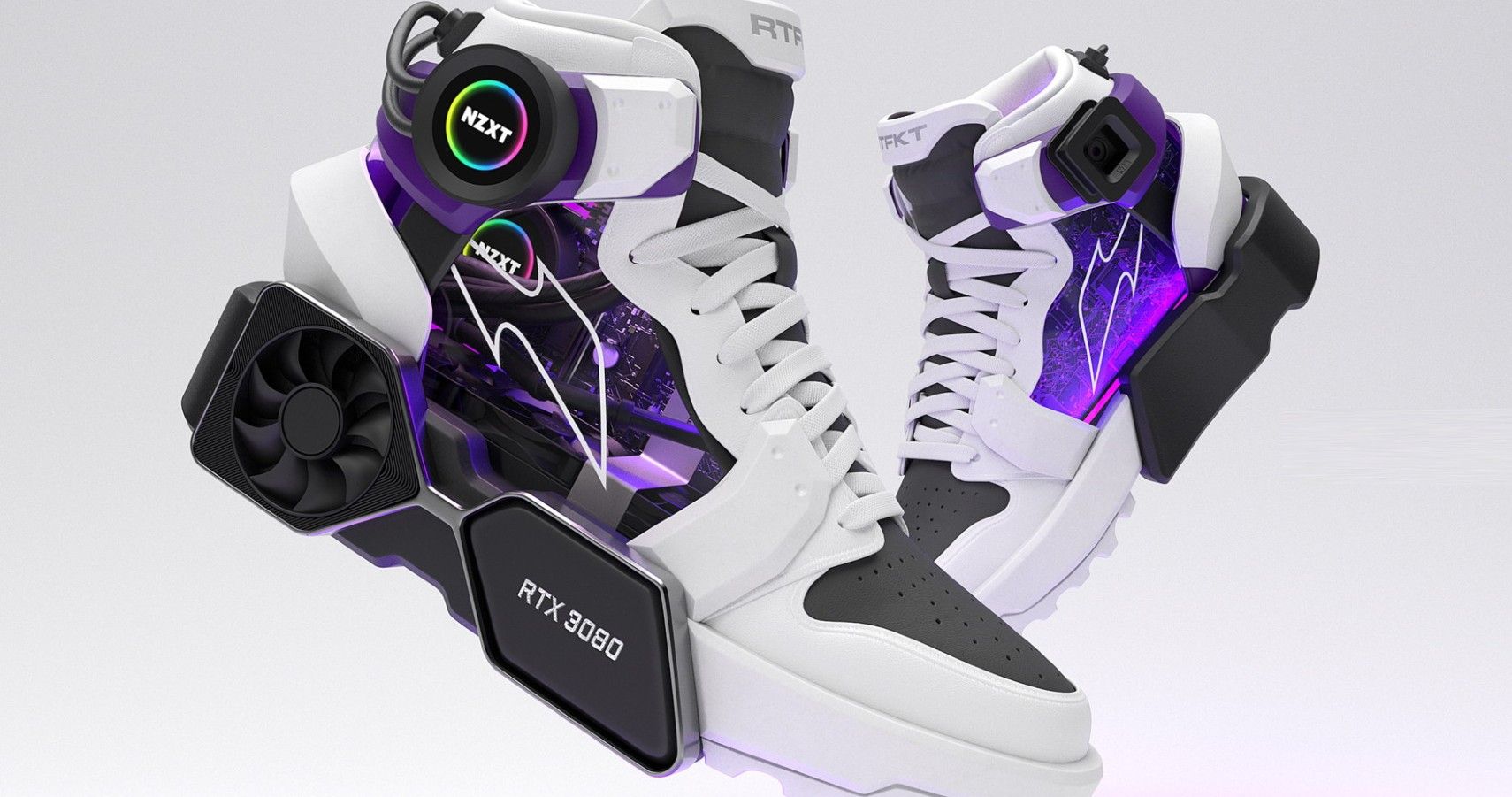 Game News
Resident Evil
Xbox
Gears 5
Xbox Live
Josh has been gaming for as long as he can remember. That love began with a mild childhood addiction to the Sega Genesis, or Mega Drive since he lives in the UK. Back then, Sonic 2 quickly became his favorite game and as you might have guessed from his picture, the franchise has remained close to his heart ever since. Nowadays, he splits his time between his PS4 and his Switch and spends far too much time playing Fortnite. If you're a fan of gaming, wrestling, and soccer, give him a follow on Twitter @BristolBeadz.
Source: Read Full Article