While there's still a lot of uncertainty around about the next generation of games console, Microsoft has today taken the rather bold step of revealing all.
In a post on the official Microsoft site, Xbox Wire's editor-in-chief Will Tuttle has extensively laid out the components, technology, and capabilities of the console due to arrive this winter.
Taking the headlines is the new CPU. We already knew that Xbox Series X would run a 7nm custom Zen 2 AMD chip, but Microsoft has now confirmed the specs. The AMD unit has eight cores — or rather two sets of four — and can run at 3.8GHz without simultaneous multithreading (SMT, also known as hyperthreading) enabled. With SMT, the chip clocks 3.66GHz, with both values fixed regardless of heat or load.
Similarly the custom AMD GPU's RDNA2 architecture and 12TFLOPs performance was no secret. Microsoft has now revealed that this consists of 52 compute units, clocked at 1.825GHz. There's actually 56 CUs on the silicon, but to increase the yields AMD disables four of them.
The Xbox Series X is now confirmed to run 16GB of GDDR6 memory. This consists of two grades, with 10GB of 'optimal' memory at 560GB/s bandwidth, and 6GB of 'standard' at a slightly narrower 336GB/s. 2.5GB of the standard memory is reserved for the system, with the rest available for applications.
Microsoft's reveal also clears up the last remaining mystery surrounding the console: the weird rear port. This turns out to be a slot for a proprietary SSD expansion. Microsoft teamed up with Seagate to develop this custom NVME SSD solution, with a 1TB unit inside the console. The expansion port allows users to plug in a second unit to match the internal one, with PCI Express 4.0 connections linking both directly to the motherboard.
Both form part of the Xbox Velocity Architecture. With Velocity, up to 100GB of game assets can be made instantly accessible. This stands to eliminate loading times for large, open world games, and bring in game assets without having to rely on the traditional cut scene or darkened hallway to load things away from gamers' eyes.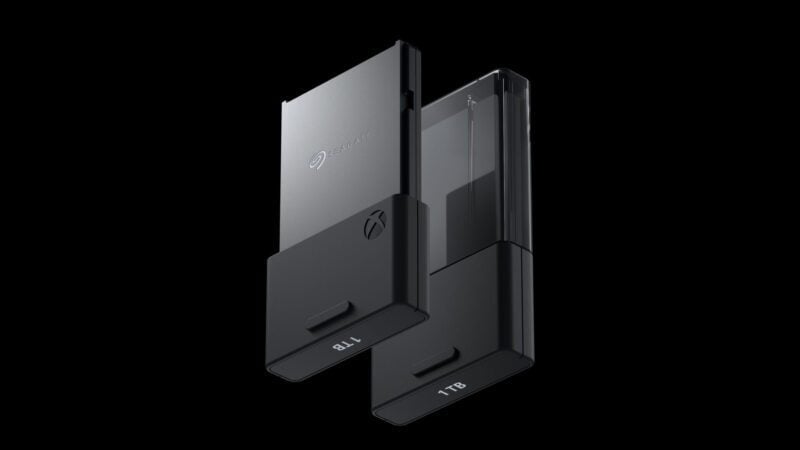 All this power allows the Xbox Series X to support hardware accelerated DirectX Raytracing. This is a technology that simulates how light travels, and passes through or bounces off objects, in real time, in order to create more immersive and realistic visuals.
The Microsoft blog notes that in a technical demo of Gears 5, the Xbox was able to display a 50% higher particle count than a desktop PC on 'Ultra' specs, while running in 60fps at 4K resolution. Of course 60fps isn't the limit, as the Xbox Series X can also support frame rates up to 120fps.
To that end, Microsoft will include an HDMI 2.1 cable with every Xbox Series X, so that players can play at 120Hz if their display supports this mode. The console will also force displays into the lowest latency mode possible, and implement a variable refresh rate to prevent screen tearing when games miss a frame.
This is all part of Xbox's "war on latency", which starts right at the controller. The mildly redesigned controller now features dynamic latency input, which means that games are now constantly monitoring for the most recent state change, rather than once every 8ms with the previous consoles.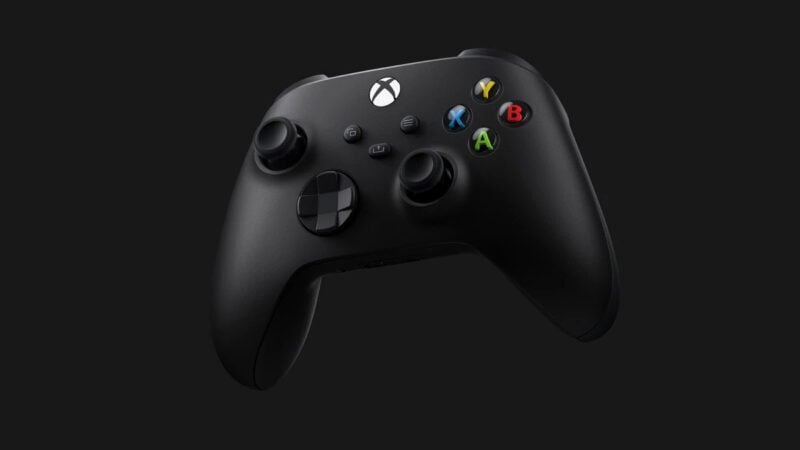 That all leaves just one question: how much will it cost? As yet, Microsoft hasn't gone public on that, but we'd expect it to reveal this information during a live-streamed presentation some time over the summer.
Source: Read Full Article