We are just a day away from the release of Xenoblade Chronicles 3, and that gives Nintendo one last opportunity to reveal elements of the game in an interview with the game's developers.
Monolith Software's Tetsuya Takahashi and Koh Kojima sat down with Genki Yokota of Nintendo Production Group 2 to discuss Xenoblade Chronicles 3. The third part of the wide-ranging interview was just posted today where all three seemed to focus on the "high volume of content" coming with Xenoblade 3.
This naturally led to a discussion on Xenoblade 3's Expansion Pass, which will add new costumes, new quests, new Hero characters, and a new story expansion for $30. Fans dubious of that price tag will be happy to hear that you can expect value for your money, according to Yokota.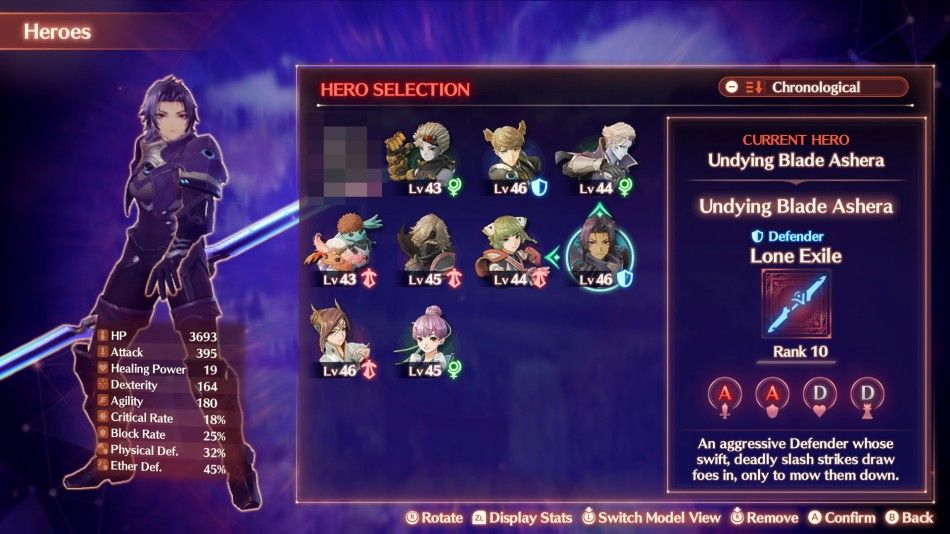 "We will be adding a new story at the end of the Expansion Pass, and we are thinking of making its volume of content as large as Xenoblade Chronicles 2: Torna – The Golden Country," he said. "We hope that those who enjoyed that content, as well as newcomers, will pick it up. It will be quite a high volume of content that will not let you down."
And for those worried that Xenoblade Chronicles 3 might be the end of the series, Yokota had more words of encouragement. "Yes, it will still go on! I want to keep it going as long as possible!"
Elsewhere in the interview, producer Koh Kojima explained the new Hero characters in detail, noting how this seventh swappable party character allows for even greater customization for players.
"By playing the main scenario, you will encounter about a third of the Heroes. However, many of them can only be encountered by taking side trips and playing through the colonies' stories.
When a Hero joins the team, Noah and his friends can acquire the Hero's class and wear their costume, so you will be able to change not only the way the characters fight, but also their visual appearance. In a sense, this may be the most game-like element."
Xenoblade Chronicles 3 arrives July 29 only on the Nintendo Switch, but that hasn't stopped some people from illegally downloading it on the Steam Deck.
Source: Read Full Article