Activision executive Brian Bulatao has sent out an email to workers, urging them against unionizing. In the email, that has since been leaked by employees, Bulatao fearmongers about the reality of being in a union, telling staff to "consider the consequences" of partnering with the Communications Workers of America (CWA). – TheGamer, 12/10/21
Everyone,
At Activision Blizzard, we are working hard to create a more inclusive, supportive, and rewarding environment for our investors, and thanks to us ignoring your input, we are making progress. Make no mistake: Feigning interest in changing the company for the better is as important to management as riding in Bobby Kotick's private plane to countries where the age of consent is as low as possible.
In the past few months, we've announced that we're converting nearly 500 underpaid temporary workers to mistreated full-time employees at Activision Publishing studios, and we have increased wages for a large portion of executives and added paid time off benefits for employees who want to take a chance at being seen as "not a team player." We introduced a zero-tolerance harassment policy in which we have zero tolerance for addressing our harassment problem. We've also waived required arbitration of sexual harassment and discrimination claims because we still have lawyers who could take your life apart like a cheap bicycle. We have made significant commitments to increased gender diversity and are dedicating $250 million to accelerate hiring of diverse talent that will leave after a few months because we are that awful. We have more to do, and we believe that direct dialogue between management's law firm and terrified employees is essential to the success of Activision Blizzard.
As you may have seen earlier this week, there was a communication supported by the Communications Workers of America (CWA) that asked employees to sign and submit union authorization cards. I want to be clear about this: The leadership of Activision Blizzard is legally required to say that we support your right to unionize, even though we're about to spend the rest of this letter doing some good ol' fashioned union-busting. We would not be saying this if we didn't absolutely have to, and it left a burning in the back of our throats even considering it.
As you make this decision for your future, we ask only that you take time to consider the consequences to Activision executives if you sign the binding legal document presented to you by CWA. Once you sign that document, you will have signed over to CWA the exclusive right to "represent [you] for the purposes of getting you a livable wage in a reasonable work environment that isn't run on hate, fear, and incel-like horniness." That means your ability to get laughed at in the face and told "no" when you ask for better conditions will be turned over to CWA, just as the document says.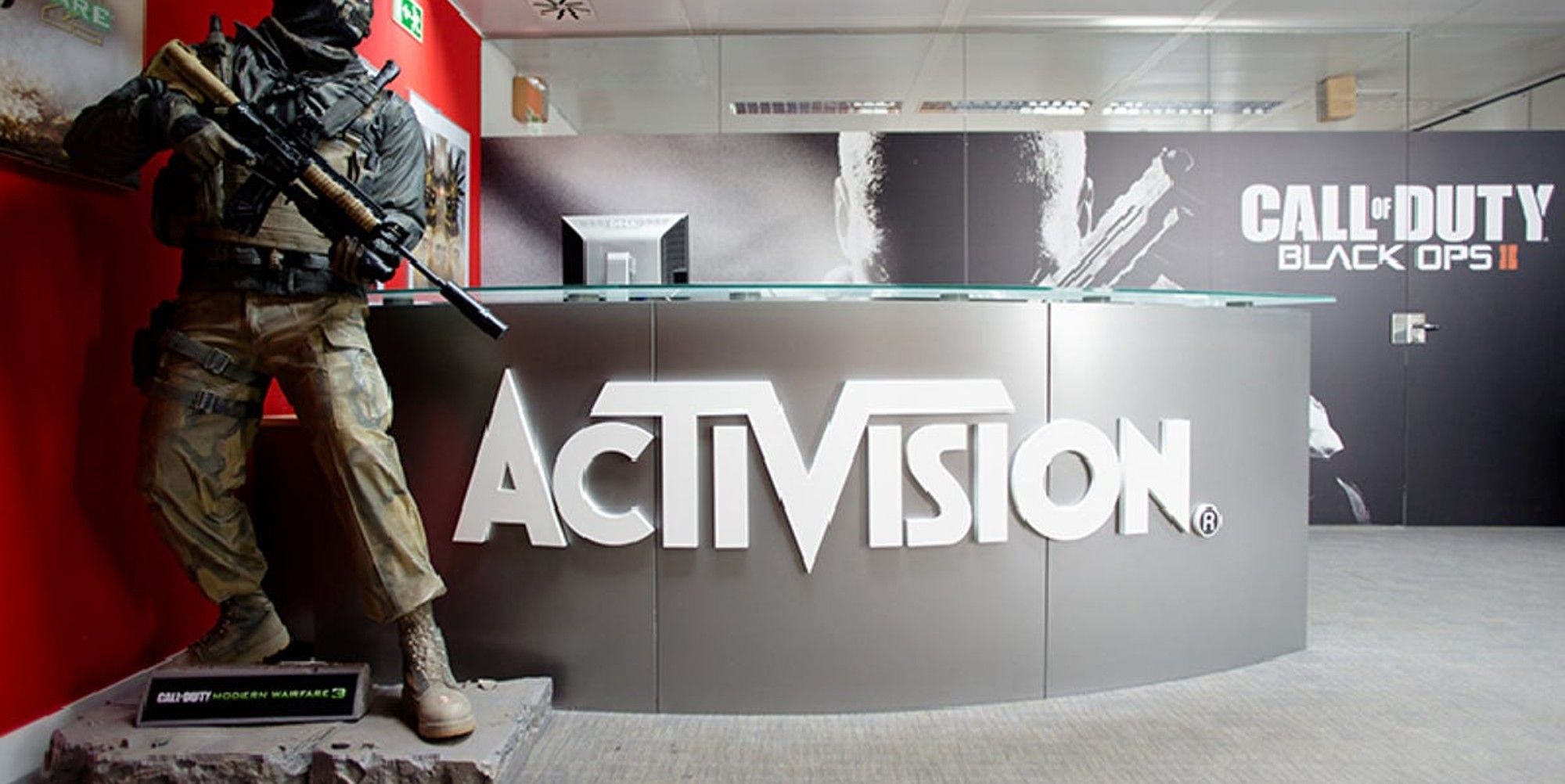 Achieving our workplace culture aspirations will best occur through active, transparent threats between leaders and employees that we can act upon quickly. That is the better path than simply signing an electronic form offered to you by CWA so that a large group of workers can stand up to us as one and possibly get the type of change that might prevent us from having hotel rooms dedicated to Bill Cosby.
If we fail to achieve the workplace goals we don't actually want – if we fail to do the non-committal things we're committed to doing – then of course you will still always have the right to engage with, and vote for, CWA. But we are confident that we will kick the ball down the field for so long that the gaming press will eventually give up on it and the status quo will more or less return to a comfortable normal. Isn't that what we all want at the end of the day?
As always, we welcome outreach with concerns or ideas to help make improvements in a vague, undefined future that will never come. There are multiple avenues internally for dialogue, both direct and "anonymous" with the biggest quotation marks you can imagine around it.
Thank you all for your time, and for those of you who just received a Zoom invite, please join our end-of-the-year conference in which we'll fire you right before Christmas.
Brian
Source: Read Full Article