It's been a spectacular year for animation, and I've had so much fun losing myself in this industry and reporting on it over the past nine months. Whether I'm talking to the likes of Matt Braly on the creation of Amphibia, Ricky Cometa on the gorgeous art design of The Owl House, or Ashly Burch on bringing the signature character of the Ghost and Molly McGee to life, there's always fun, unexpected new projects coming to life worth digging into.
Having a chance to delve into the medium and being embraced by so many of the creators across it has been a rare privilege, so I'd love to celebrate some of its greatest sparks that surfaced throughout the past 12 months. 2021 has been a strange year thanks to the continuing pandemic and a severe lack of good vibes, but these are some of the animated shows, films, and more that have kept me going. So without further delay, let's jump in!
BIGMAMA – The Naked King
This music video will send you on an emotional journey in a few short minutes that the majority of feature films aren't able to accomplish – and this is made possible by gorgeous animation work from rapparu that follows the story of a young demon boy who falls to Earth, escaping a hellish realm that sought to suppress him and others like him.
He's saved by an androgynous good samaritan who takes them under their wing as they form a warm, charming friendship that eventually blossoms into romance. It's a beautiful glimpse into the reality of facing a new environment and coming to terms with one's trauma, carving out a place to belong after years of feeling like everyone was ready and willing to cast you aside. I'll stop talking, just watch this masterpiece for yourself.
Belle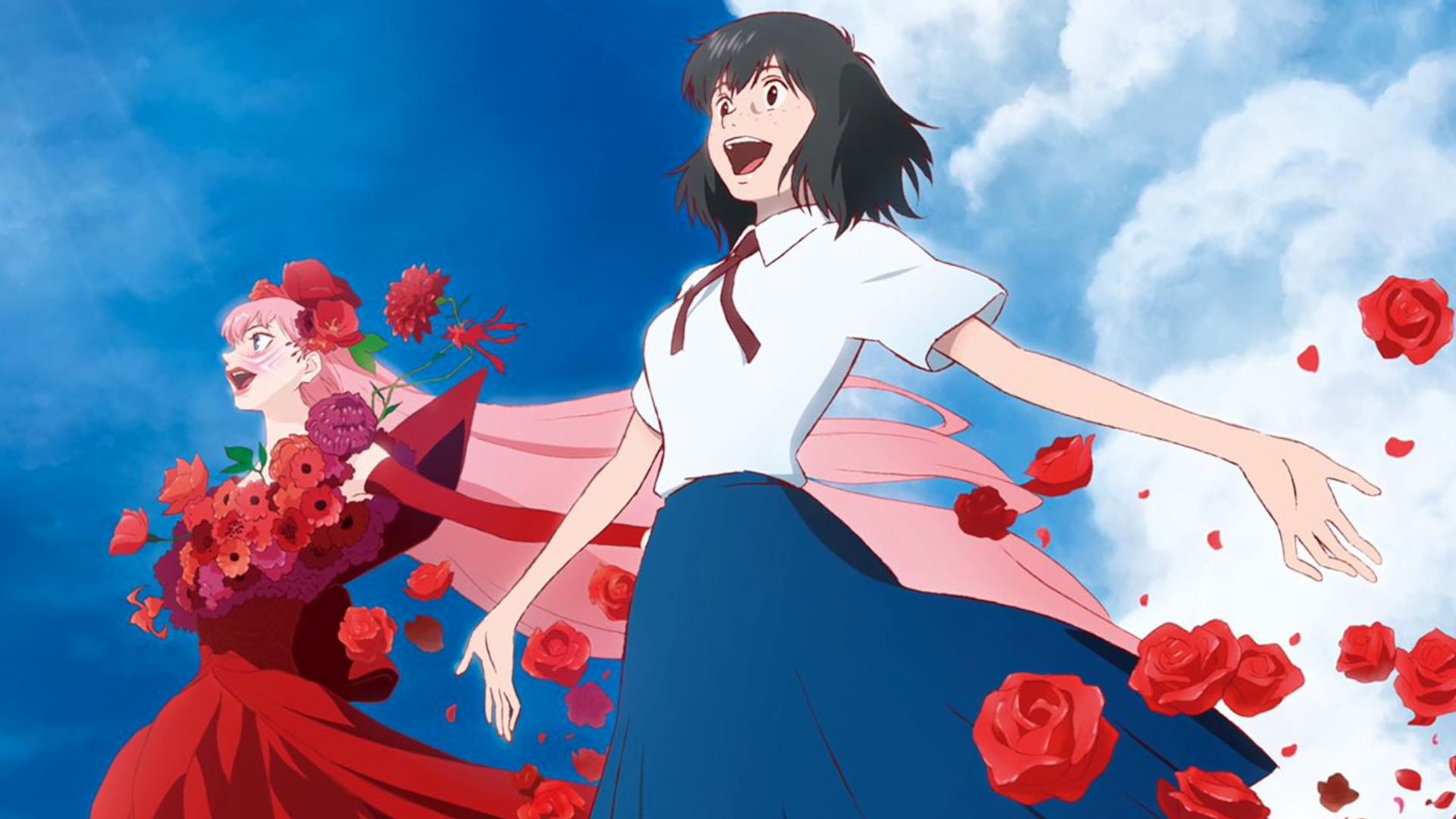 Mamoru Hosoda's latest film isn't his best, but it certainly comes close. The acclaimed director behind Wolf Children and Mirai delivers a personal journey about the circumstances surrounding online identity and how sinking into the virtual world can be both an opportunity for self discovery and a tough realisation that the love from those around you is worth embracing. Its central message is tragic, hopeful, and undeniably raw.
Suzu Naito is a teenager who lost her mother at a young age, grief causing her to become silent and withdrawn from the world and people around her. This all changes when she steps into the online realm of U and becomes Belle, an international pop star with the voice of an angel. How she deals with this newfound fame and how it intersects with her personal life is endlessly fascinating, with Hosoda capitalising on themes and visuals that left me spellbound. Don't miss this film when it comes to cinemas in 2022.
Evangelion 3.0 + 1.0: Thrice Upon A Time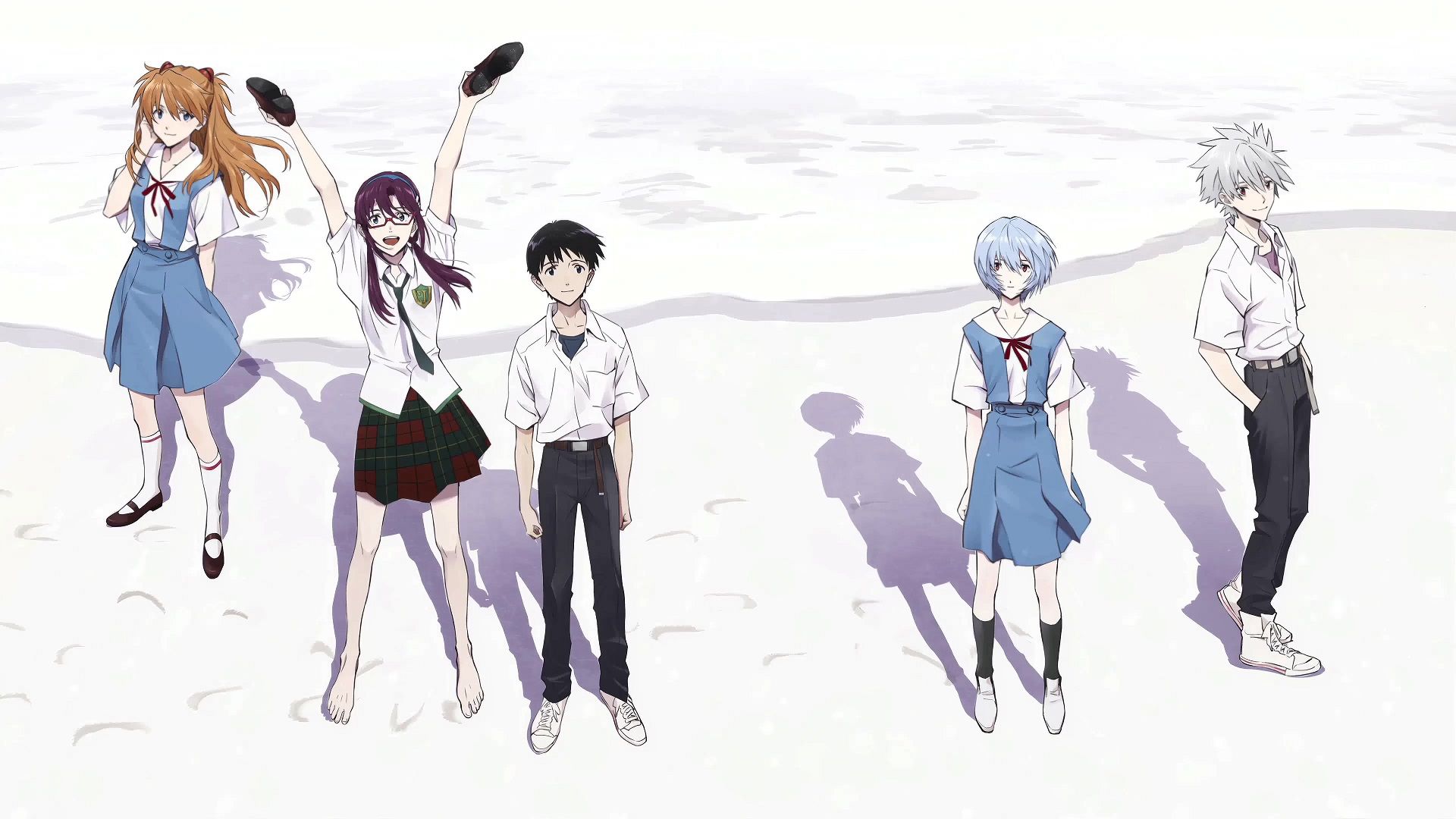 End of Evangelion is finally over. Thrice Upon A Time concludes a film series that began back in 2007, seeking to retell the central narrative of Neon Genesis Evangelion from a newer, more hopeful perspective under the directorial vision of Hideaki Anno.
The result is a film that manages to be infinitely more sombre and introspective than I ever could have expected. Like many of the films on this list, it tells a story of overcoming grief and finding acceptance in a life that has seldom been worth living.
Shinji, Asuka, Rei, and so many other characters teeter on the brink of apocalypse as they partake in visually arresting mech battles and over-the-top set pieces, but all of these graphical wonders pale in comparison to the quieter moments, instances that examine these characters and bring them to narrative conclusions we've been waiting decades to see unfold. It was worth the wait, and I'm glad these kids can finally be happy.
Tuca and Bertie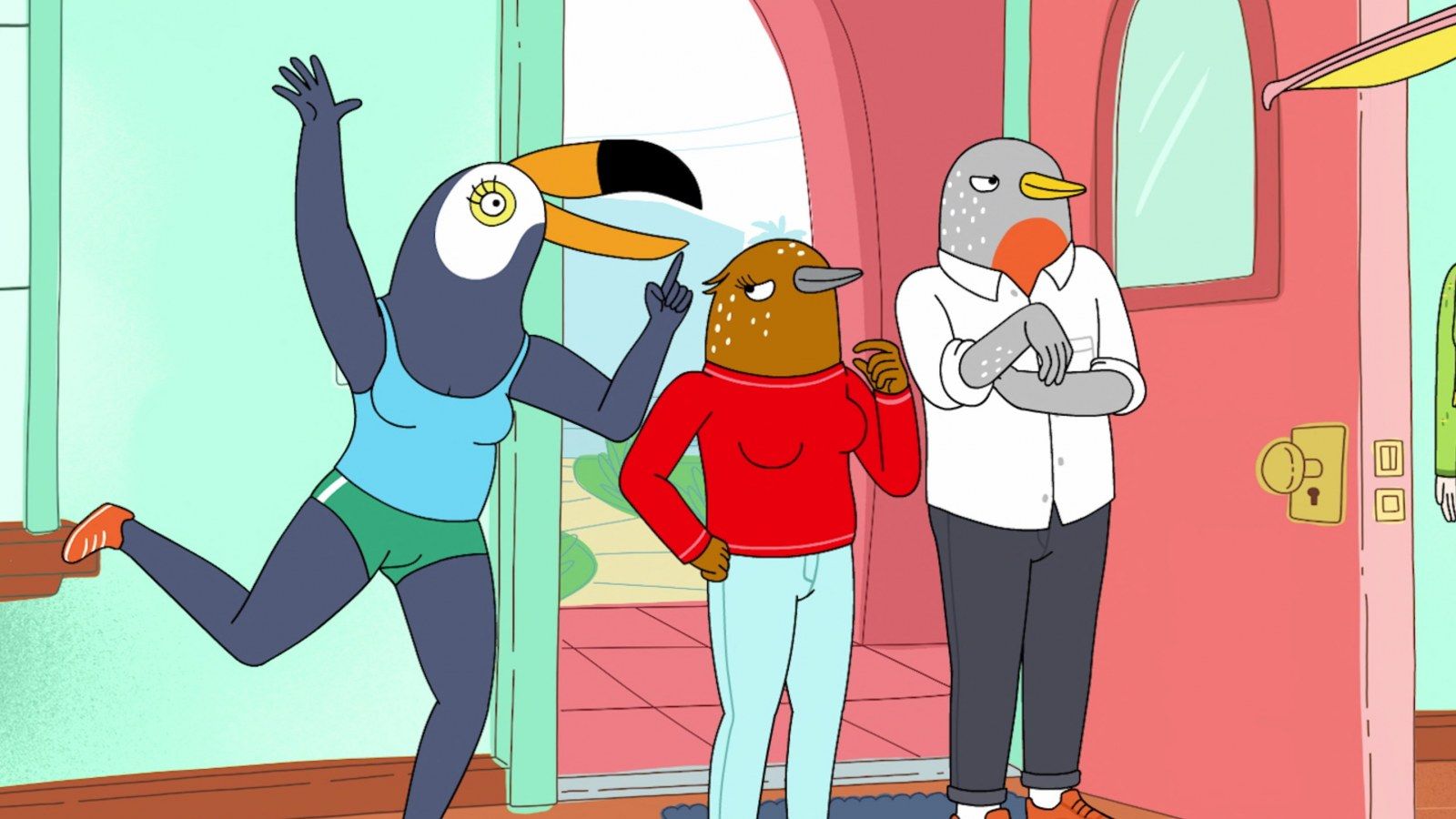 Tuca and Bertie making a comeback was such a welcome surprise, especially after Netflix decided to kill one of the most inventive adult animated comedies in recent years without giving it a fair chance. Now it's back, streaming on Adult Swim with even stronger stories and characters than ever before. It's sharp, vulgar, and so, so funny.
Such shows are rarely told from a woman's perspective, but Tuca and Bertie deconstructs so many tired cliches and subverts them in fun, surprising ways thanks to excellent writing and a slew of brilliant performances from the likes of Tiffany Haddish, Ali Wong, and Steven Yeun.
Star Wars: Visions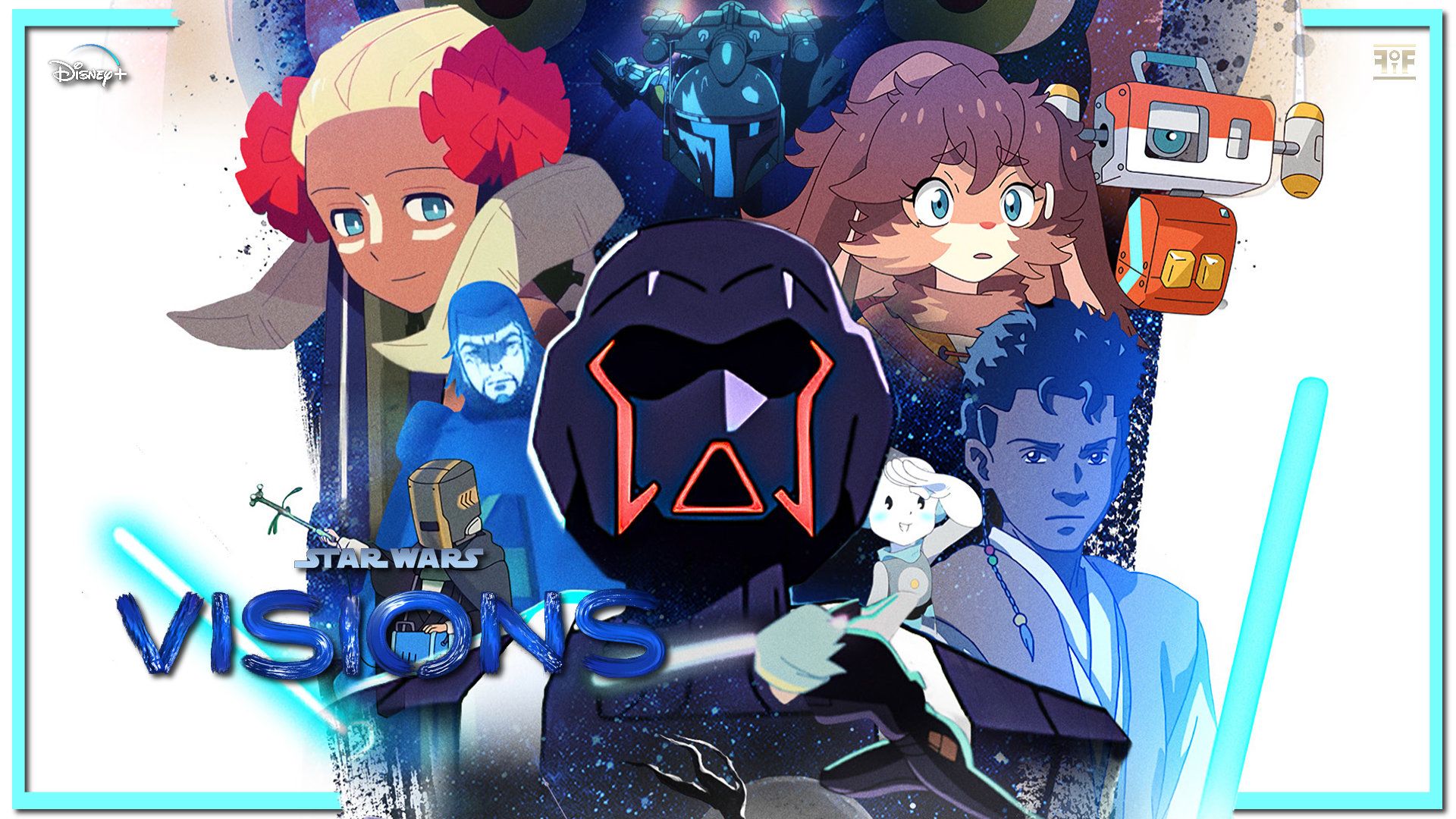 After butchering the films with Rise of the Skywalker, it feels like Disney and Lucasfilm are finally willing to take risks with the space opera franchise again. Star Wars: Visions is the perfect example of such experimentation, giving the IP to a number of supremely talented Japanese animators and allowing them to craft their own distinct stories inside this world.
The result is a selection of fantastic shorts boasting a staggering amount of variety, many of which play with the visual motifs and wider thematic elements of George Lucas' creation in ways we've never seen before. If Visions is any indication, the future of Star Wars is very bright indeed.
Encanto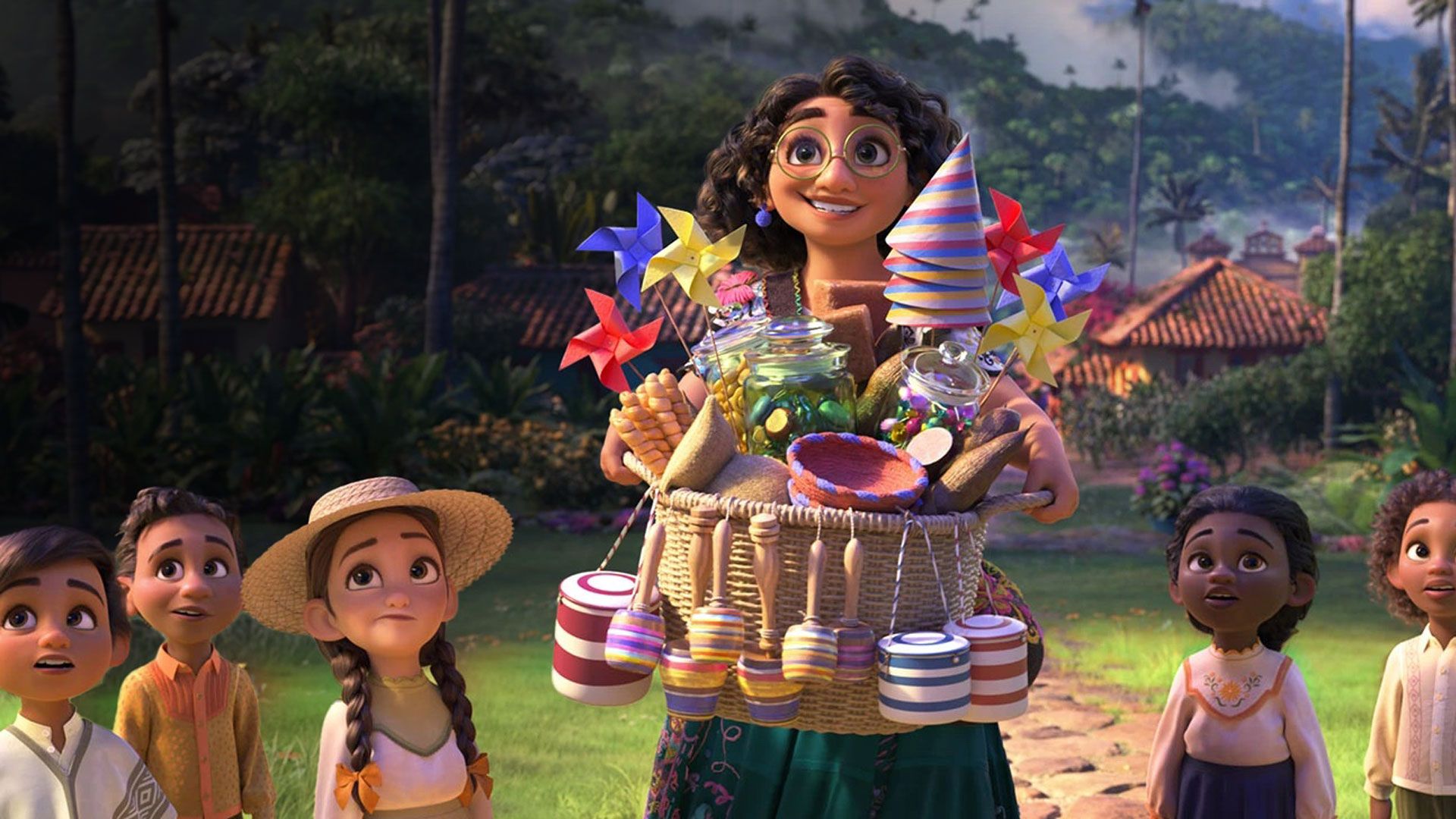 Pixar films are fantastic, but I can't help but feel the studio has fallen into a malaise of sorts in recent years, producing films that are both excellent and predictable. Encanto feels like the antithesis of this perception, a warm and infectious musical adventure that deals with the nature of familial expectations and living up to a legacy you perhaps aren't quite ready for.
It's so bouncy and fun, spurred forward by a soundtrack helmed by Hamilton's Lin-Manuel Miranda and an animation style that stands out amidst all of its Disney contemporaries.
Arcane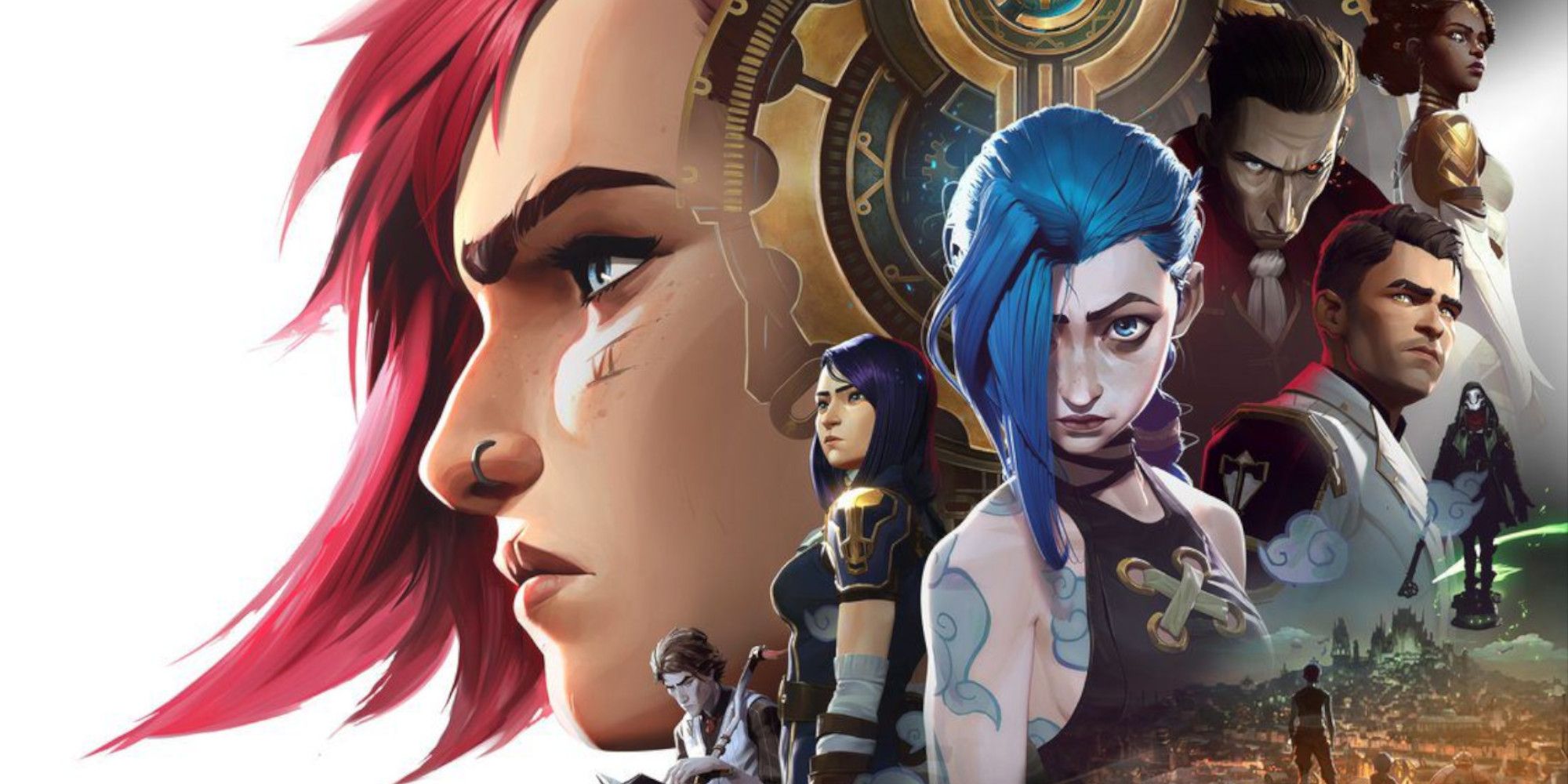 I didn't expect Arcane to take over the world quite like it did. Netflix and Riot Games' animated series is a perfect entry point into the world of League, requiring no prior knowledge and delivering a confident story filled with excellent characters.
The animation is stellar, the writing is sharp, and the action sequences are exhilarating. Arcane does so much right, while it also features a lesbian relationship that I have written about time and time and time again. Sorry, I'm a little bit obsessed, but it's very good I promise.
The Owl House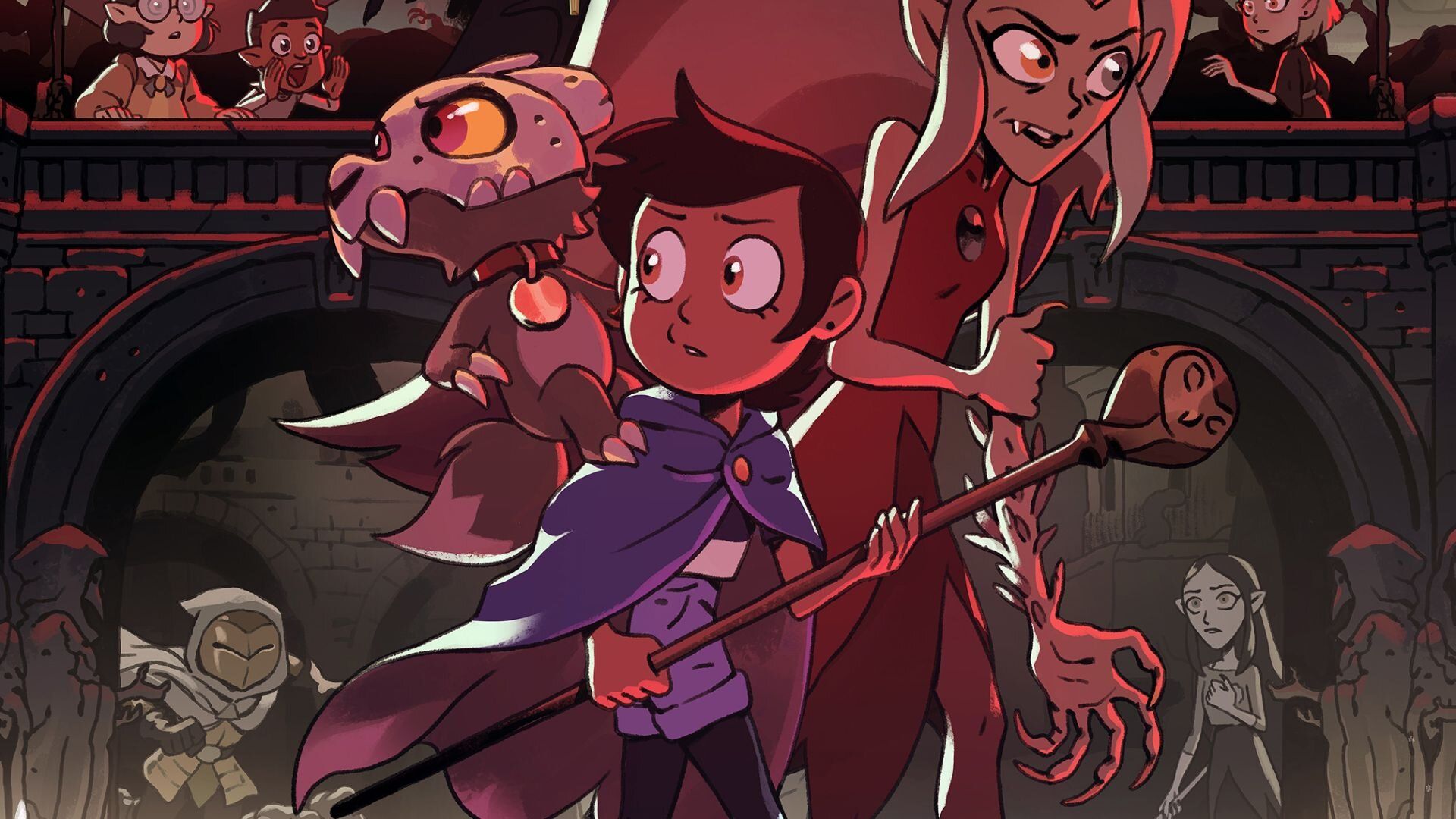 Dana Terrace's magical adventure has had a fantastic year, with the second season progressing the adventures of Luz Noceda across The Boiling Isles in a number of wonderfully unexpected ways.
Her and Amity Blight are girlfriends now, setting a new benchmark for LGBTQ+ representation in children's animation, while the show isn't afraid to explore meaningful themes and character arcs that talk about the nature of trauma, acceptance, and understanding the consequences behind one's actions.
It's a shame the third season has been shortened to a trio of shorts, but the fandom around The Owl House is so passionate that I'm crossing my fingers that this world will live on in many ways for years to come. These witches gay, good for them.
Fortune Favours Lady Nikuko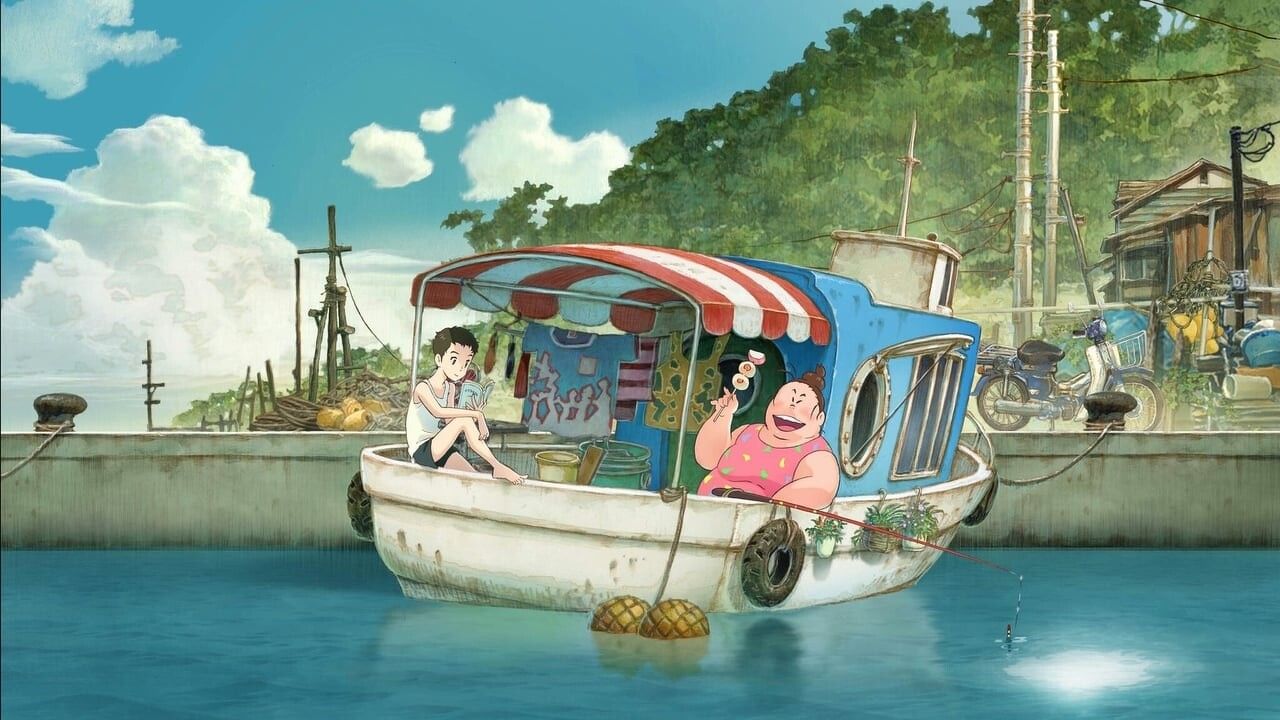 Anime is often outlandish or fantastical, but Fortune Favours Lady Nikuko is an adorably accurate depiction of growing up as a young girl, tackling the obstacles of puberty, and being part of a family that is far from conventional. This is the story of a mother and daughter living aboard a fishing boat in a rural Japanese village.
It's achingly comfortable and almost melancholic in how it depicts the trials and tribulations of life. Lady Nikuko is depicted as a comically overweight heroine in a similar vein to Totoro, but behind her love for food sits an approach to motherhood that seeks to be everything she can to a daughter that isn't even her own.
Few films this year made me appreciate the family I have quite like this one, and how regardless of the mistakes you've made in the past, you can still set all that aside and push yourself to do the right thing.
The Mitchells vs The Machines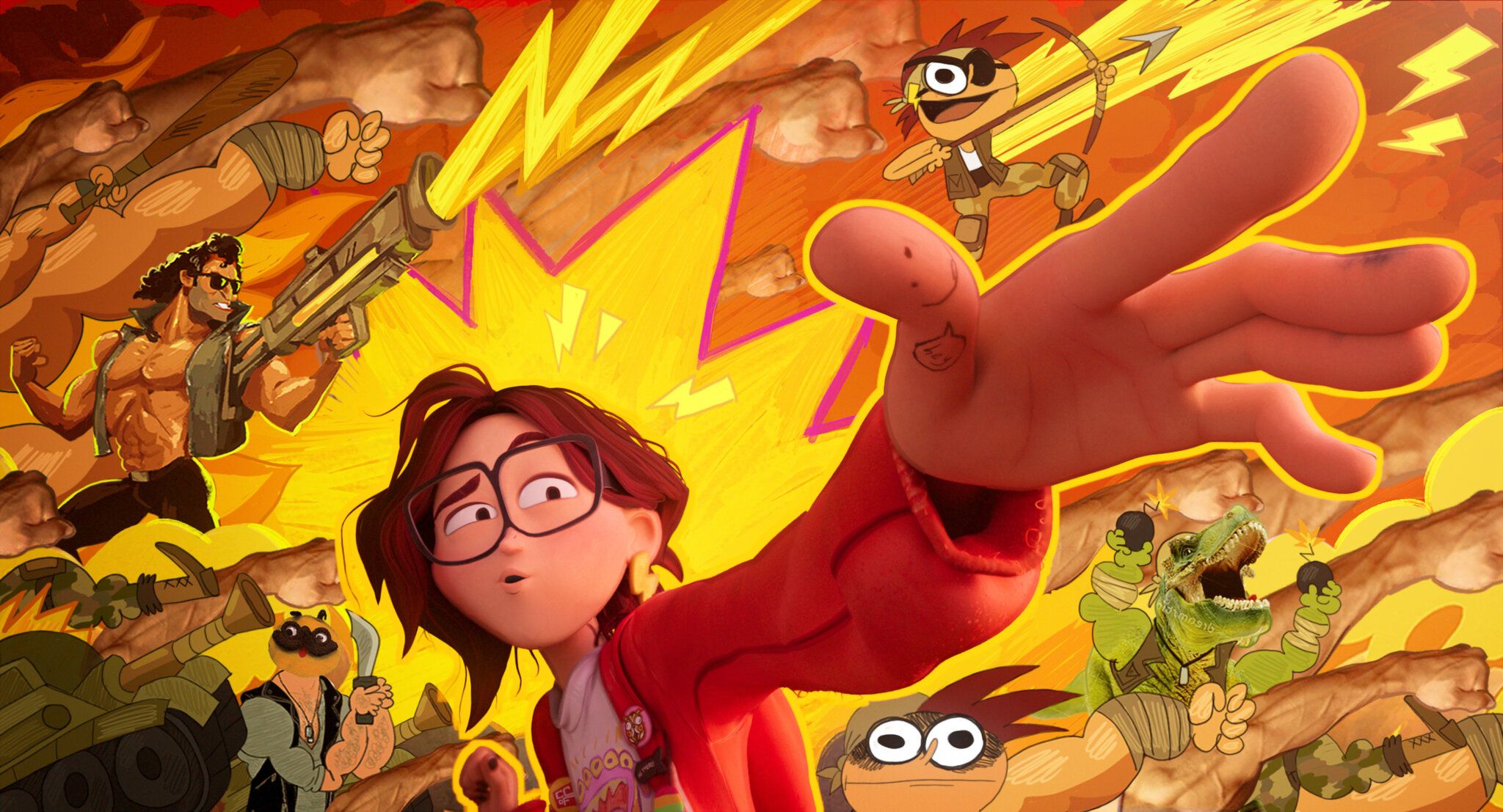 Following in the innovative footsteps of Spider-Man: Into The Spider-Verse, The Mitchells vs The Machines is a masterful animated adventure and one of the best looking films in recent memory. The premise is simple – Katy is a goofy teenager about to embark on a journey to study filmmaking at college, even if her family view her as a little weird, and are afraid she might be bullied or left behind as she enters adulthood.
Luckily, a robot army begins taking over the world just as the family are about to depart, causing them to fight, bond, and learn to love each other again in the face of adversity. It's a sickeningly sweet experience and refreshing in a way that so much animation is these days, and you owe it to yourself to watch it if you haven't already.
Other amazing animation worth checking out:
The Ghost and Molly McGee
Inside Job
Words Bubble Up Like Soda Pop
Flee
The Summit Of Gods
Amphibia
Beastars
Centaurworld
Infinity Train
Invincible
Source: Read Full Article