Ahead of the premiere of Space Jam: A New Legacy in theaters next month. Funko Games has a released a new Looney Tunes expansion for Funkoverse. This expandalone box includes mini-figures for Bugs Bunny and LeBron James – the first real-life character joining the game – along with everything you need to play a 2-player match. When combined with the rest of the Funkoverse lineup, the Space Jam expansion offers a worthwhile new game mode that once again breaks the Funkoverse rules in interesting ways. I'm not as impressed by the theming of the characters – or the figurines themselves – but this expansion is yet another great example of the endless gameplay possibilities in the Funkoverse game system.
The Space Jam expansion features exclusive chase variants just like Jaws and Alice in Wonderland did before it. This time, you have a chance of finding a "flocked" version of Bugs Bunny, meaning he will have a soft fabric finish over the grey parts on his head, arms, and legs. I love the idea of rare Funkoverse figures to hunt down, but this one feels a bit unrefined. You can see a weird seam line between the felt and the plastic, and on the underside of his head, it's torn away completely. I may just have a defective one, but it doesn't look great.
Related: We're All Mad For Funkoverse's Alice In Wonderland Expansion
Aside from that, both figures are actually some of the better Funkoverse inclusions. I like their action poses and uniforms – which actually have "Toon Squad" printed on the front and their numbers on the back – and they look great holding all different kinds of items. Ironically, the Basketball item that comes with this expansion is the only item that doesn't look good in their hands, as it just sort of balances on top of their fists.
When it comes to their individual abilities, once again, it's a bit of a mixed bag. LeBron's theming feels spot on. He's a highly mobile character capable of rushing opponents, moving quickly after an attack, and even creating space from rivals with a move called Step Back Jumper. LeBron's trait, Crossover, allows him to move through rivals as if they were allies. His entire kit is cohesive and feels like a great fit for the character.
Bugs, on the other hand, is lacking a bit thematically. He's essentially a support/trickster character that can affect teammates by moving them, changing their exhaustion status, and rushing to their defense after they're attacked, but his moves are a bit convoluted and don't seem to really fit together. His only challenge ability, Rascally Rabbit, is a hard-hitting Challenge 3 that allows him to move any marker on any cooldown track either up one or down two. It's definitely a powerful move, but it just doesn't feel quintessentially Bugs in the way that LeBron's abilities do.
The game board features a colorful Toon World side and a cosmic basketball court, which are both vibrant and perfectly on theme. Toon World is especially charming as it includes famous locations like the water tower, the forest filled with "Duck Season" and "Rabbit Season" signs, and a bad lands area where Wile E. Coyote has set traps for the Road Runner. While Toon World's game modes are pretty standard (Leaders and Runners), the new Basketball game played on the Seververse Classic Court board is the real standout of the expansion.
Basketball includes mechanics for passing, stealing, and shooting baskets. I'm always amazed how Funkoverse's mechanics can be adapted to new game modes, like the croquet game in Alice in Wonderland, and Basketball is no exception. This game mode even makes use of a new Power Up deck that gives allies and rivals temporary enhanced abilities on the court. The mechanics are great and it feels exactly like a game of Funkoverse basketball should. The only thing I'm dubious about is the inclusion of yet another one-and-done mechanic to the game. The basketball is essentially useless as an item outside of this game mode, as are the powerup cards. I love the variety, but I would prefer new mechanics that expand Funkoverse rather than splinter it off. We saw the same thing with 3-4 team game modes in the Game of Thrones box, but we haven't seen those ideas revisited since then.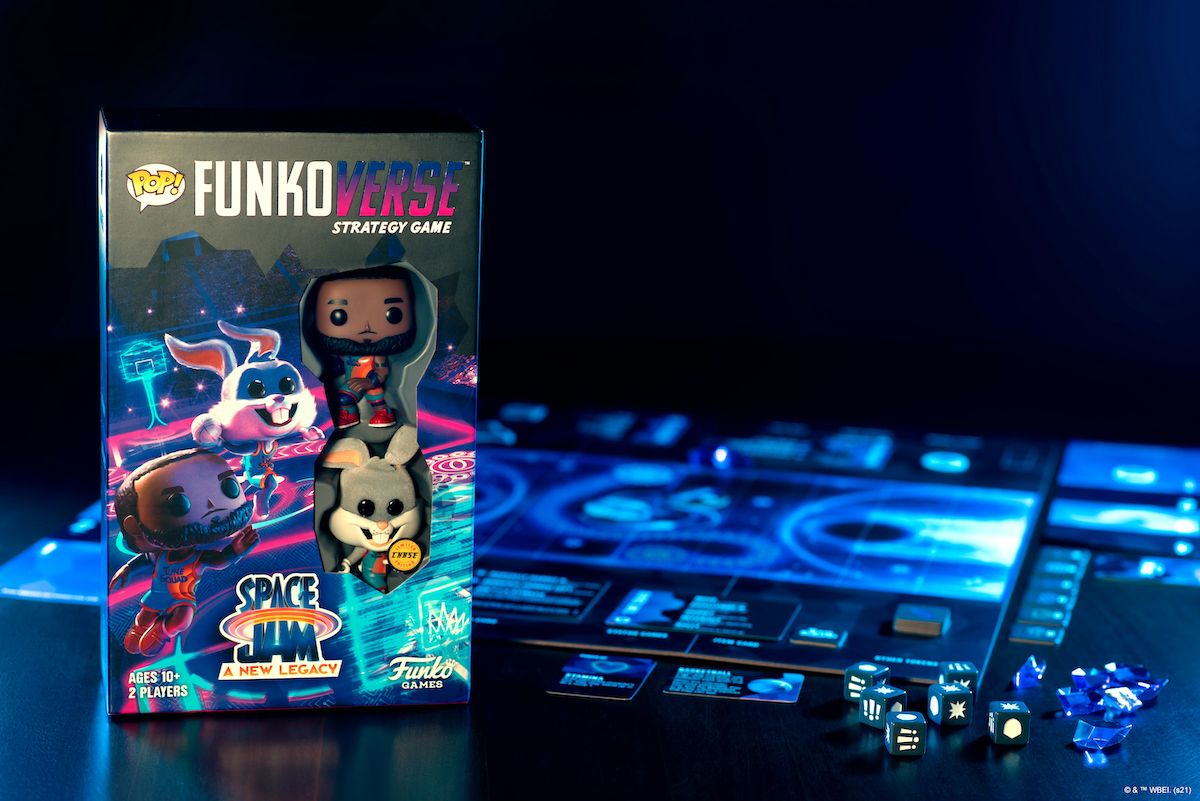 Funkoverse has now expanded to 49 collectible figures, 17 double-sided boards, dozens of unique game modes, and enough tokens, dice, and plastic game pieces to fill a trash bag. I'm glad to see the game continue to grow with innovative new game modes and popular characters, but I think it's also past time for Funko to start supporting fans and collectors of the game with organizational tools. I scaled down the entire collection to just three full-sized boxes, but I'm not at the point where I can't even get all the figures in just one box. The size and shape of the boards have also occasionally changed, making it harder to keep them organized, and there's so many one-off tokens and mechanics at this point that it's gotten very hard to keep track of things. I would love to see some better care put into the organization of Funkoverse moving forward. These boxes look fantastic on the shelf, but if you've kept up with the hobby for the last two years, it's likely starting to become a bit of a burden to store everything.
Collector issues aside, the Space Jam expandalone is still a great addition to the game. I'm still not a fan of the single 2-pack experience for players because I think the token system for allies is a lousy stop gap, but if you have at least two other characters to play with from other sets (or four others, ideally) then the new Basketball game is well worth the investment. It's one of my favorite ways to play and will likely see a lot of replay at my table in the future.
Next: Funkoverse Gets Dangerous With New Darkwing Duck Expansion (Review)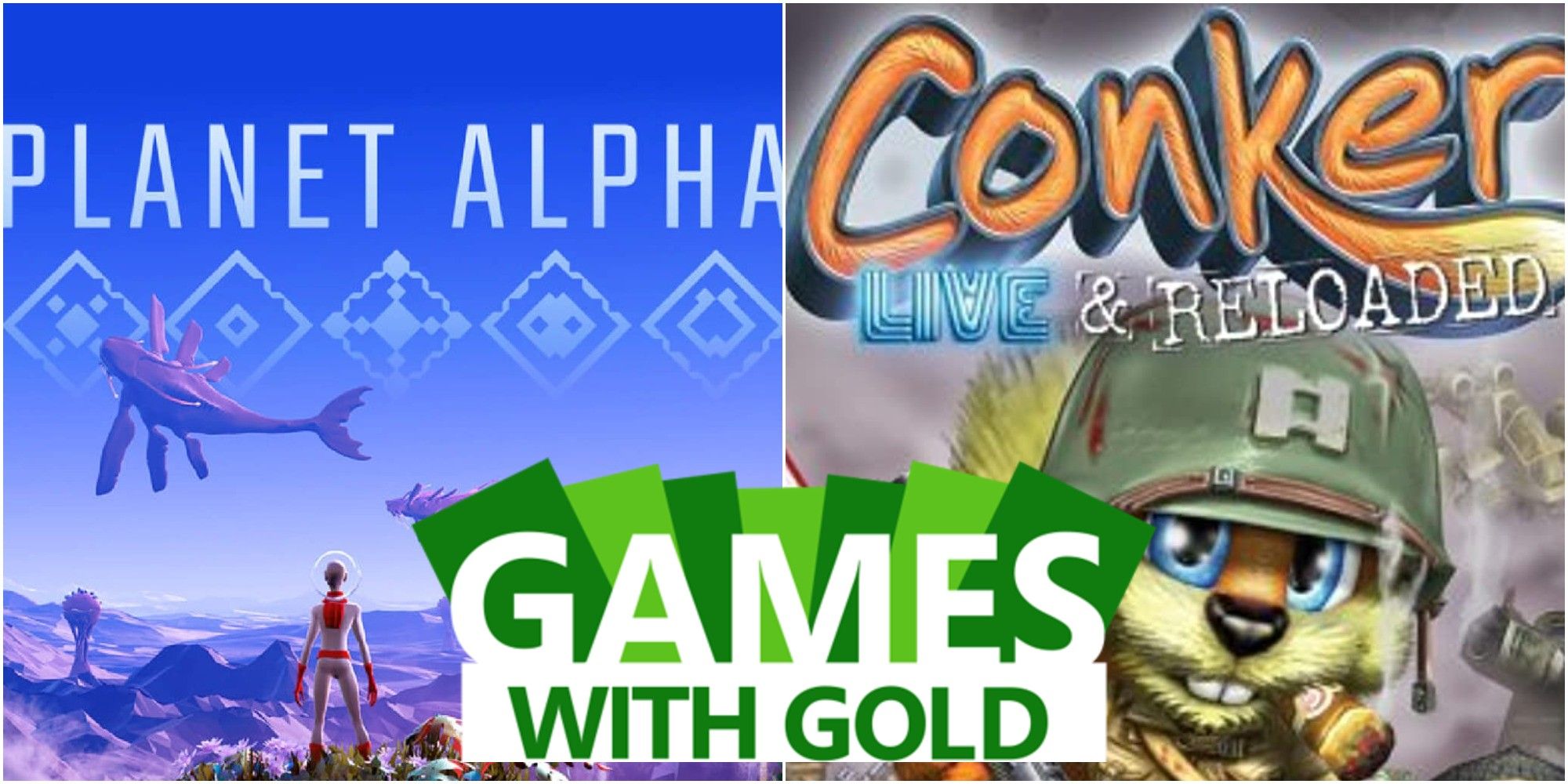 Xbox has announced which four games will be available through Games with Gold this July as Planet Alpha leads the way.
Tabletop
TheGamer Originals
Eric Switzer is the Livestream News Editor for TheGamer as well as the lead for VR and Tech. He has written about comics and film for Bloody Disgusting and VFXwire. He is a graduate of University of Missouri – Columbia and Vancouver Film School. Eric loves board games, fan conventions, new technology, and his sweet sweet kitties Bruce and Babs. Favorite games include Destiny 2, Kingdom Hearts, Super Metroid, and Prey…but mostly Prey. His favorite Pokémon is Umbreon.
Source: Read Full Article