Prominent voice actor Robbie Daymond is not entirely unlike his Persona 5 character Goro Akechi. Sure, the former may not share the latter's ability to travel into people's hearts and Akechi's ruthless tendencies, but the two could definitely bond over their shared experiences as public figures with large fanbases who excitedly follow their careers.
The two even have shared experiences going "viral" overnight, thanks to Akechi's rise to popularity as a detective and an audio recording of Robbie's voice suddenly becoming a TikTok trend out of nowhere.
"That's the best thing about viral stuff, right? You don't have any control over it. If it goes viral, it just does," laughs Robbie. The viral audio in question—a voice recording of Robbie fulfilling a fan request to say "Hello LGBTQ community!" in Akechi's voice—has blown up on the platform, seemingly overnight. "Someone tagged me and was like, 'You're everywhere on TikTok!' I was like, 'Okay, cool! Hope you enjoy it, kids!'"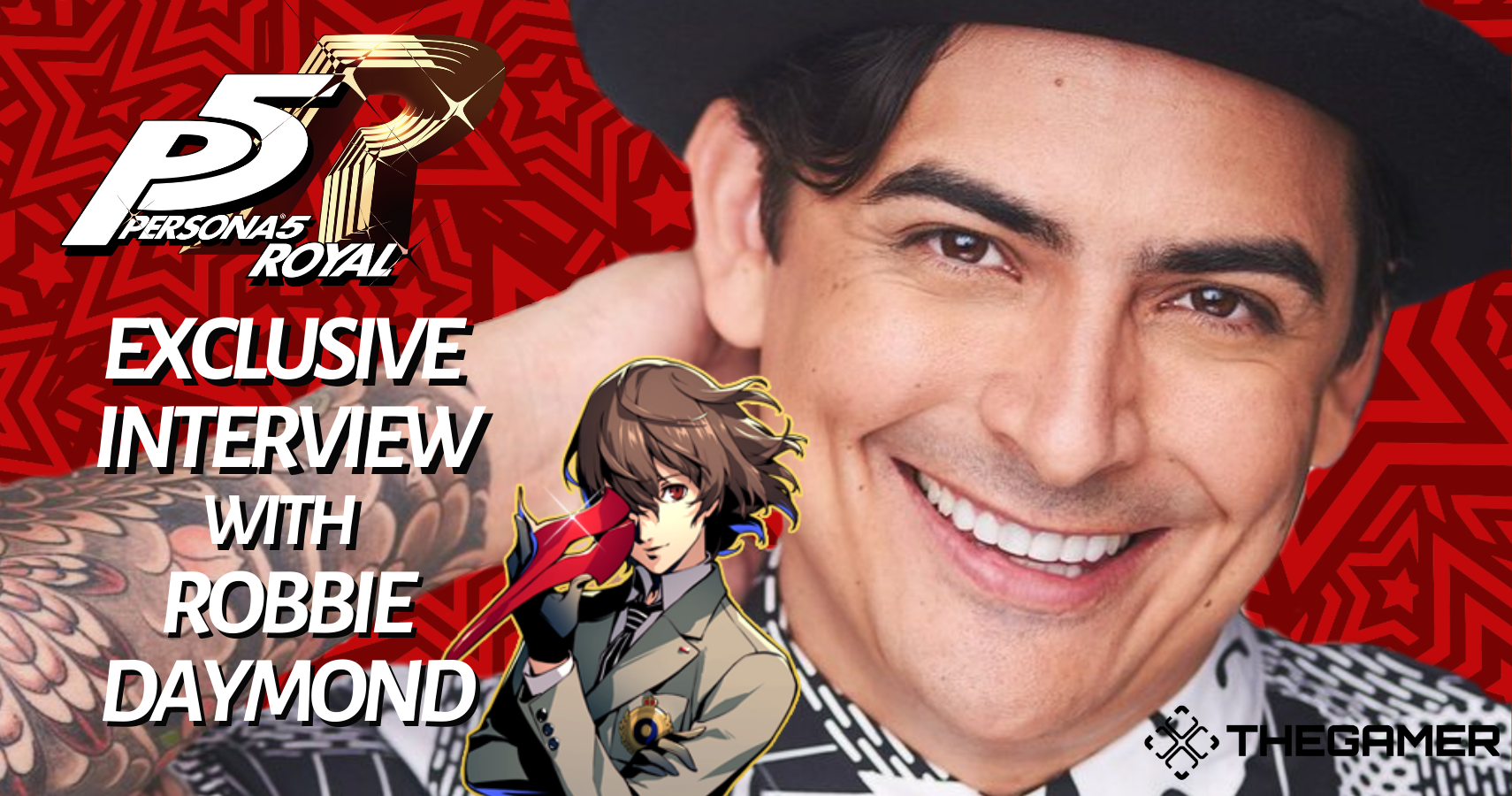 But beyond his influence on the popular content platform, Robbie has also garnered a loyal following from his impressive resume of voice acting roles spanning video games, anime, animation, and audiobooks. If that weren't enough, he's also a children's book author, vlogger, and one-third of the popular Twitch streaming and convention variety show trio "Loud, Annoying, and Very Annoying" (aka, LAVA), comprised of fellow Persona 5 voice actors Max Mittelman (Ryuji) and Ray Chase (The Subway Announcer).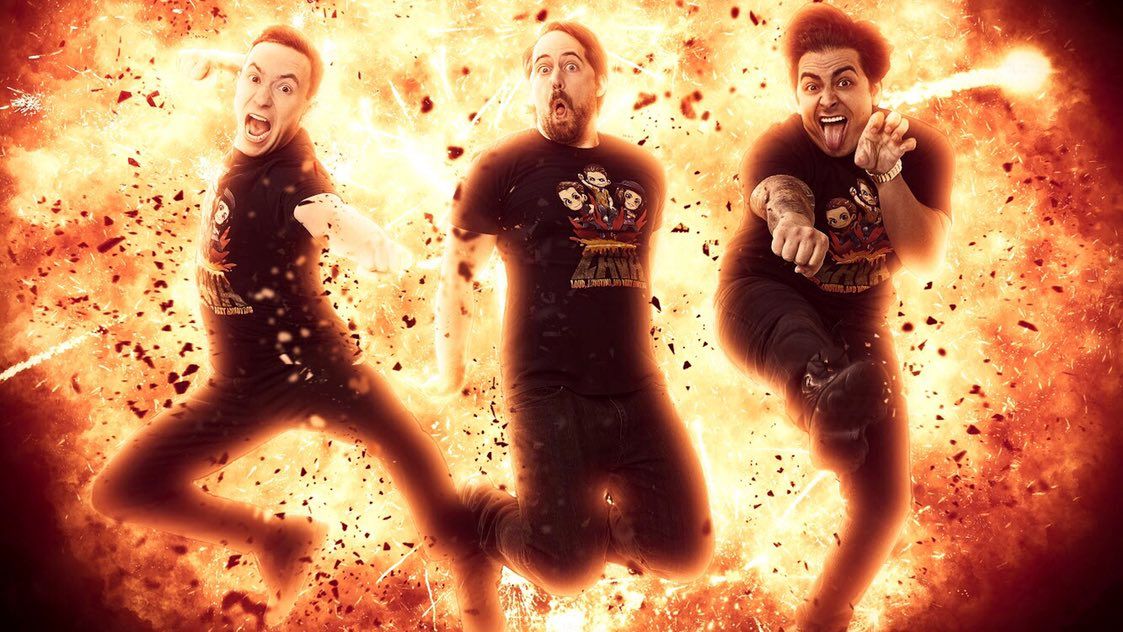 Though Robbie has portrayed a long list of characters, one of his most popular roles is Goro Akechi, a complex characters from the Persona 5 franchise. Though he played a huge role in the original version of the game, his character soared to new heights in the recently released Persona 5 Royal, an enhanced version of the game that currently holds the honor of being the top-rated game of 2020, according to Metacritic.
"Anytime you get a chance to reprise a role it's very exciting," says Robbie on Akechi's return. "But then, when you think you're dead and you make a miraculous resurrection, it's even better!"
Those who've played both the original and enhanced version of Persona 5 will know that Akechi's role in the story grows significantly between both games. While Persona 5 ended with the Detective Prince's fate seemingly doomed, Royal gives him an additional semester to spend with Joker and the rest of the Phantom Thieves. "I always really enjoyed [Akechi] and I feel like he had the potential for a lot more depth than he was able to get in the first two semesters. [But] they did him right in Royal."
Speaking of Joker, Akechi's dynamic with the black-haired protagonist has become quite a popular topic in the Persona 5 fandom; so much so that "Shuake" (Joker and Akechi's ship name, a combination of the Japanese word "Shujinkō"—which means "protagonist"—and Akechi's name) has become one of the most popular ships, especially with all the new debatably suggestive moments between the two in Royal.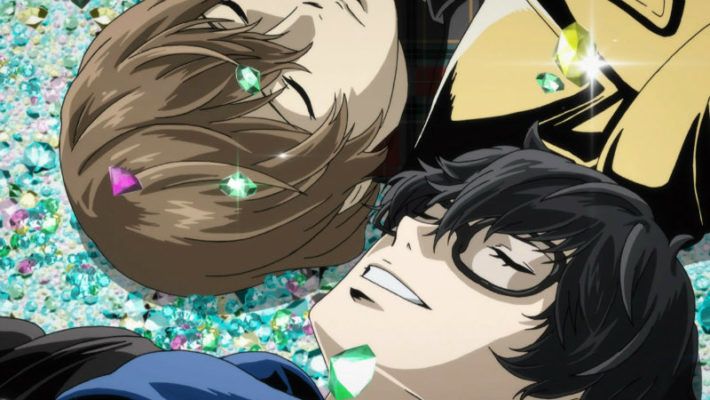 When asked about his thoughts on the nature of their relationship, Robbie laughed. "You'll never get me to talk [directly] about a ship! I like to leave crumbs here and there, but I'm not gonna give away the whole sandwich!"
However, Robbie did comment on the romantic undertones of the relationship that many fans have picked up on, elaborating, "I think that there is an element of romance in every relationship that's not familial. I think people are attracted to each other in ways that aren't necessarily definable. […] Relationships are complicated in real life, and [an actor's] goal is to make fictional characters' relationships complicated too."
But while Robbie didn't confirm the romantic relationship, he didn't deny it either: "Do I play little moments where [the potential romance] comes through? Absolutely! Fandoms are really great at grabbing on to little moments and using them to justify their ship. And I'm all for it! I think that's cool!"
Another new fan-favorite moment from Royal is during the third semester when Akechi suddenly becomes the navigator of the Phantom Thieves. Though those two in-game days have been hailed as a hilarious treat for fans, Robbie's experience recording to them was less fun: "I'm not gonna say I didn't enjoy it, but […] it felt sort of like a tortuous Groundhog Day during the [recording session]."
So how did he manage to get through it all? "I tried to maintain a constant state of insanity [while recording], so hopefully that came through!"
#animenyc Day 2- "Did someone say…?" . . . . . . . . Thanks for the shirt @bradducttapehale
A post shared by Robbie Daymond (@robbiedangerous) on
Akechi's complex personality is one that takes a talented actor to portray. Luckily, Robbie has had some incredible mentors in the form of his parents as well as the teachers he learned from while working towards his BFA and later MFA in Theatre Performance at the University of Nevada, Las Vegas. However, there was one very Akechi-like motivation that incited him to pursue voice acting.
"I was fueled by spite," says Robbie. "I have a competition problem. I very much like to win, and I don't like to lose because of another person's decision."
While studying theatre at Webster University, he encountered a professor who, according to Robbie, "hated" him. The professor eventually put him on academic probation and failed him for, ironically, voice and speech. The incident was so galvanizing, Robbie proceeded to audition for 12 other conservatories while on probation, later transferring to UNLV. "Succeeding as an actor, especially in the field of voice, felt really good. Sometimes it feels good to snuff out your doubters and your haters. You shouldn't let consume you in a negative way, but it can be very motivating if you've got something to prove."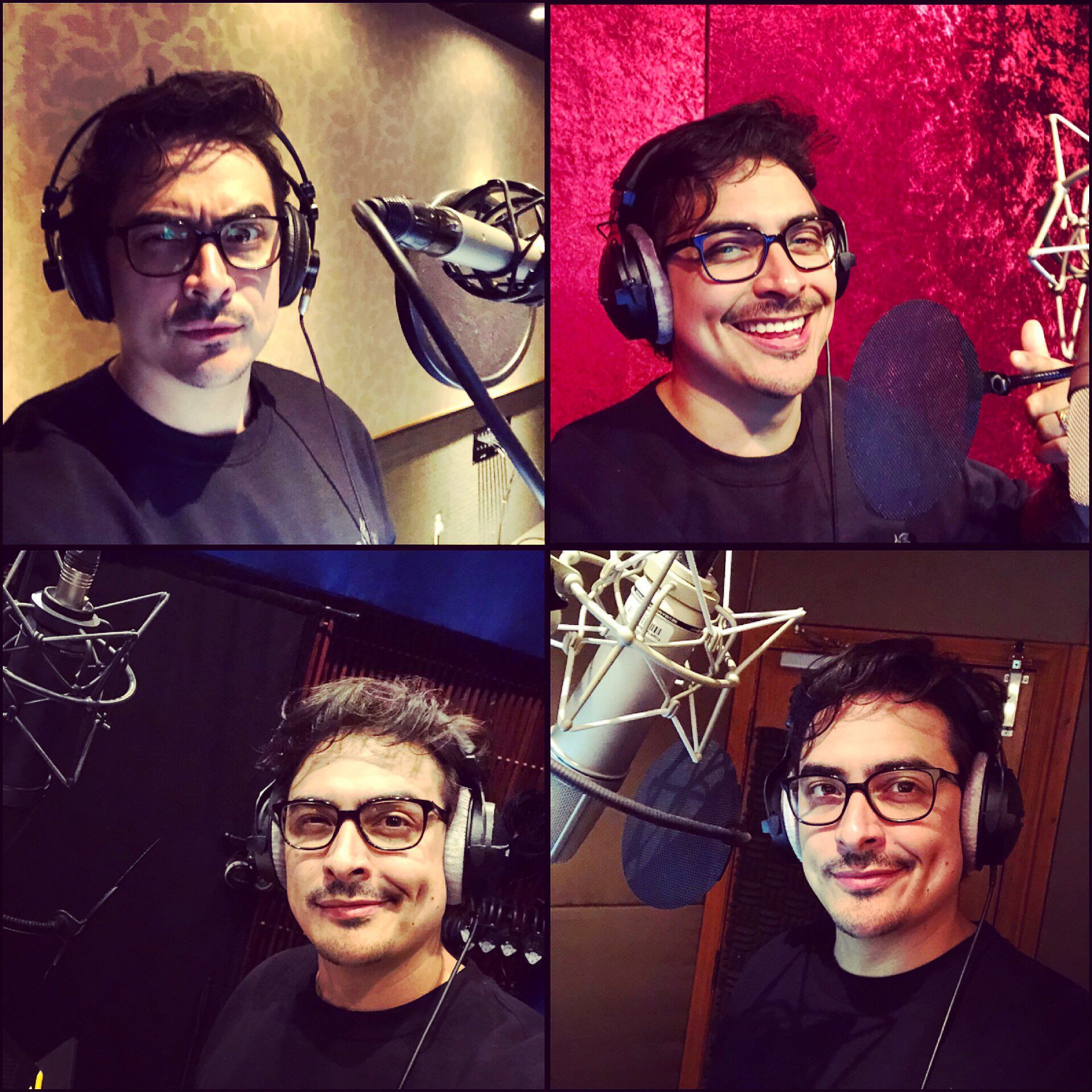 The idea of actors having "something to prove" is one nearly every actor deals with at some point during their career. But when it comes to actors of color, there's often a whole other wave of barriers they often need to overcome, unlike their White counterparts. Robbie, a Native American actor, commented on this phenomenon:
"I'm all about colorblind casting. Here's the problem: for too long, that has happened in the wrong direction," he began, elaborating on the plight many actors of color deal with when they only receive auditions for other characters of color, while their White peers receive auditions for a much wider variety. "The fear that the other side has is that it's gonna overcompensate, [which will lead to] inappropriate casting. But I'm not quite sure how valid of an argument that is."
While increased representation has always been important in the entertainment industry, a whole barrage of new conversations has popped up in the world of voiceover amidst all the critical discussions regarding racial injustice in the US. When asked about his thoughts regarding the wave of recastings and white actors stepping down from voicing characters of color, Robbie had mixed feelings.
"I really don't know how much I care about actors giving up their legacy roles. [It feels like] Hollywood virtue signaling," Robbie admits. "That's not gonna make any real difference. The people standing up for Black Lives Matter are saying, 'Let's stop getting killed by police and let's get some prison reform!' They're not going, 'Please recast Apu or the world is gonna end!' But I do think [casting] should be appropriate for [new] shows that are coming out now."
Despite recent Hollywood's wave of performative activism, Robbie's is always happy to see more representation in the media: "I've had a lot of fun experiences […] where I've booked something and the character design isn't done yet, and [the creators] say, 'Let's make him look like you!' and not like a 90's Abercrombie model. I think the more people you see that look like you, the more inspired you are."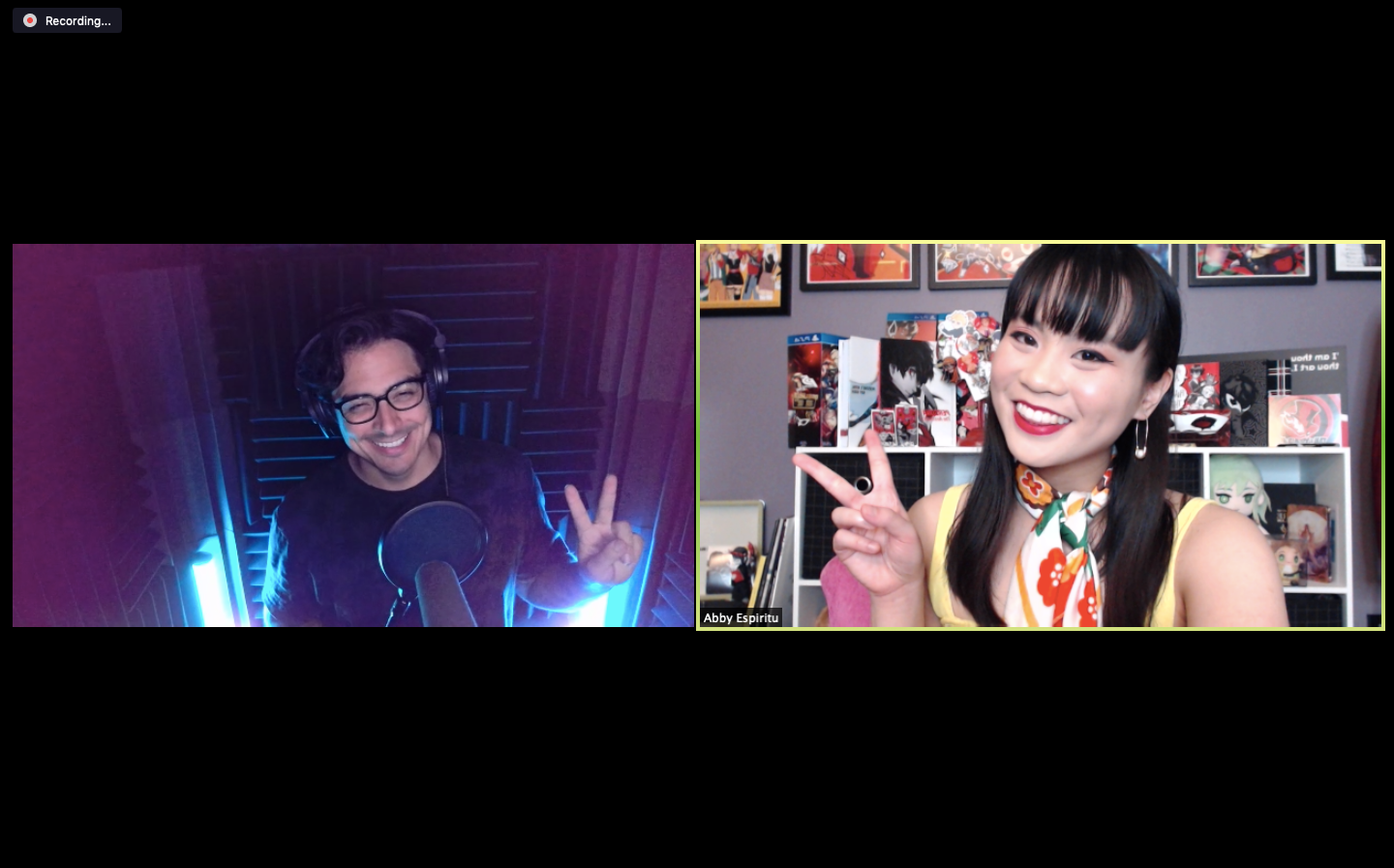 Speaking of inspiring people, when asked about what hopes he has for the future, Robbie quickly brought up his incredible and supportive fans. "I'm looking forward to getting back out to conventions and seeing all the people that have been such loyal and awesome friends throughout the years. I'm so grateful for all the people who interact with us. It's a great part of this job. So getting out and seeing people [and] interacting with them online makes me really happy."
Thank you Robbie for taking the time to speak with us! You can hear Robbie Daymond as the voice of Goro Akechi in Persona 5 Royal, available now on the PlayStation 4. To keep up with Robbie's adventures and updates, be sure to check him out on Twitter, Instagram, and YouTube. To stay up with everything LAVA-related, check out the group's official Twitter and website.
Source: Read Full Article