We're in the thick of the cold, wintery days, but that doesn't mean your golf game needs to suffer. Atomicom has brought House of Golf to the Nintendo Switch, allowing you to stay on top of your short game without ever having to leave the comfort of your couch. House of Golf is as simple as it gets in terms of overall gameplay, but it is a fun enough way to kill some time with what's left of your winter break.
No Dress Code Required
House of Golf puts up to six players in a house filled with putt-putt courses made out of common, everyday items from around the house, such as coffee mugs, cereal boxes, pencils, and wooden toy blocks. Honestly, it's as if Atomicom took a peek at my own childhood and the makeshift putt-putt courses I created in my living room.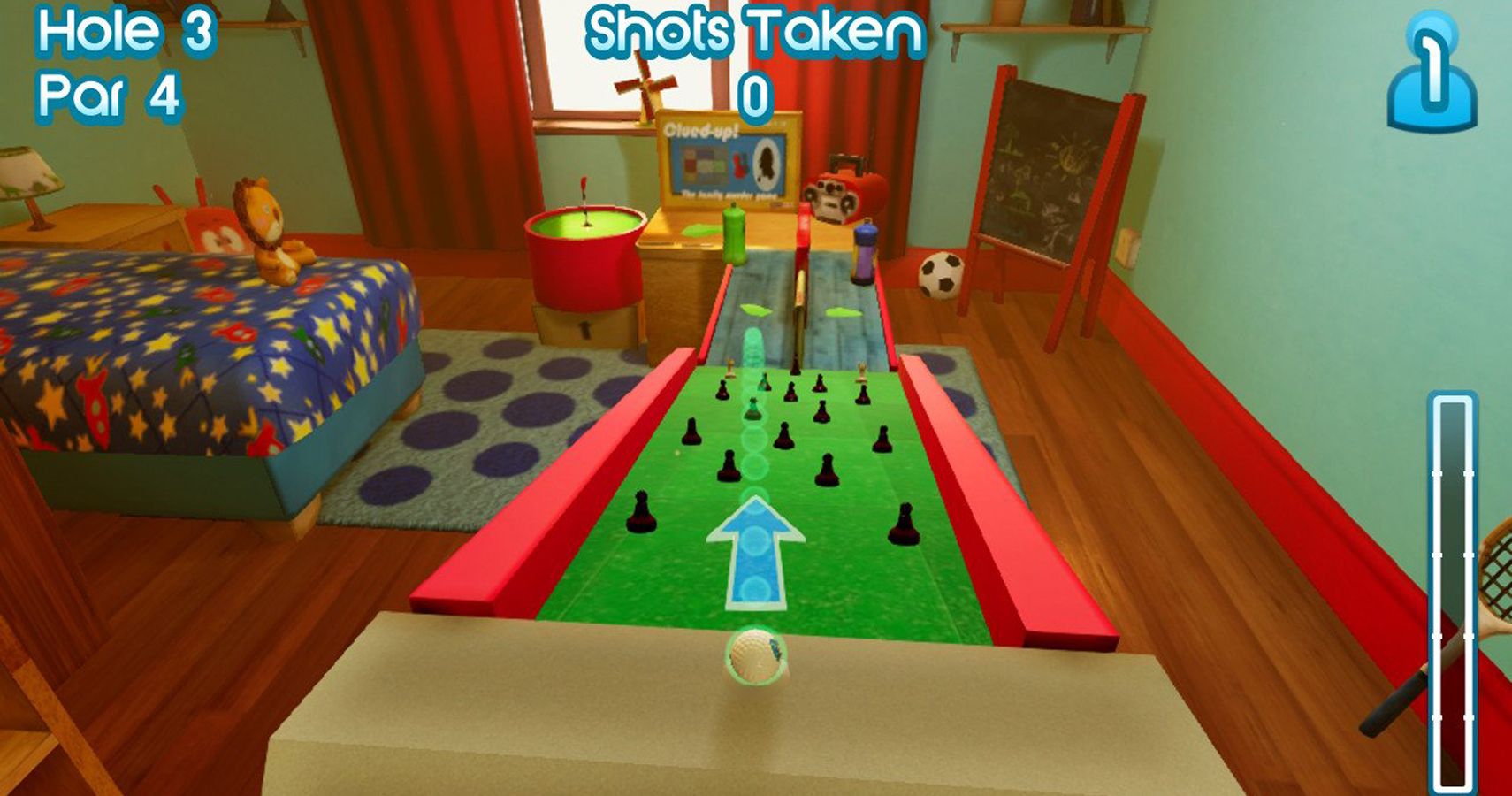 There are five different areas of the house that players can hold in, including the living room, garage, kitchen, attic, and bedroom. There are only so many places in a single house that putt-putt courses could be set up in, but House of Golf remedies that lack of selection by having varying levels of difficulty, equating to 135 total levels. The higher the difficulty, the more challenging the course becomes. Players can also unlock new golf ball skins along the way.
On top of that, players can go for the gold with the star rating challenges for each hole. Obviously, you're more likely to get more stars if you can sink your putts under par. Trying to snag a perfect star rating adds to House of Golf's replayability, especially for completionists.
Ball physics – arguably the most important part of any golf game – feel solid and impactful. Aiming and hitting the ball feels natural, as do most of the movements of the ball. There were some instances of the ball ricocheting off of an object in an odd direction given its trajectory, but these occurrences didn't happen enough to cause any concern.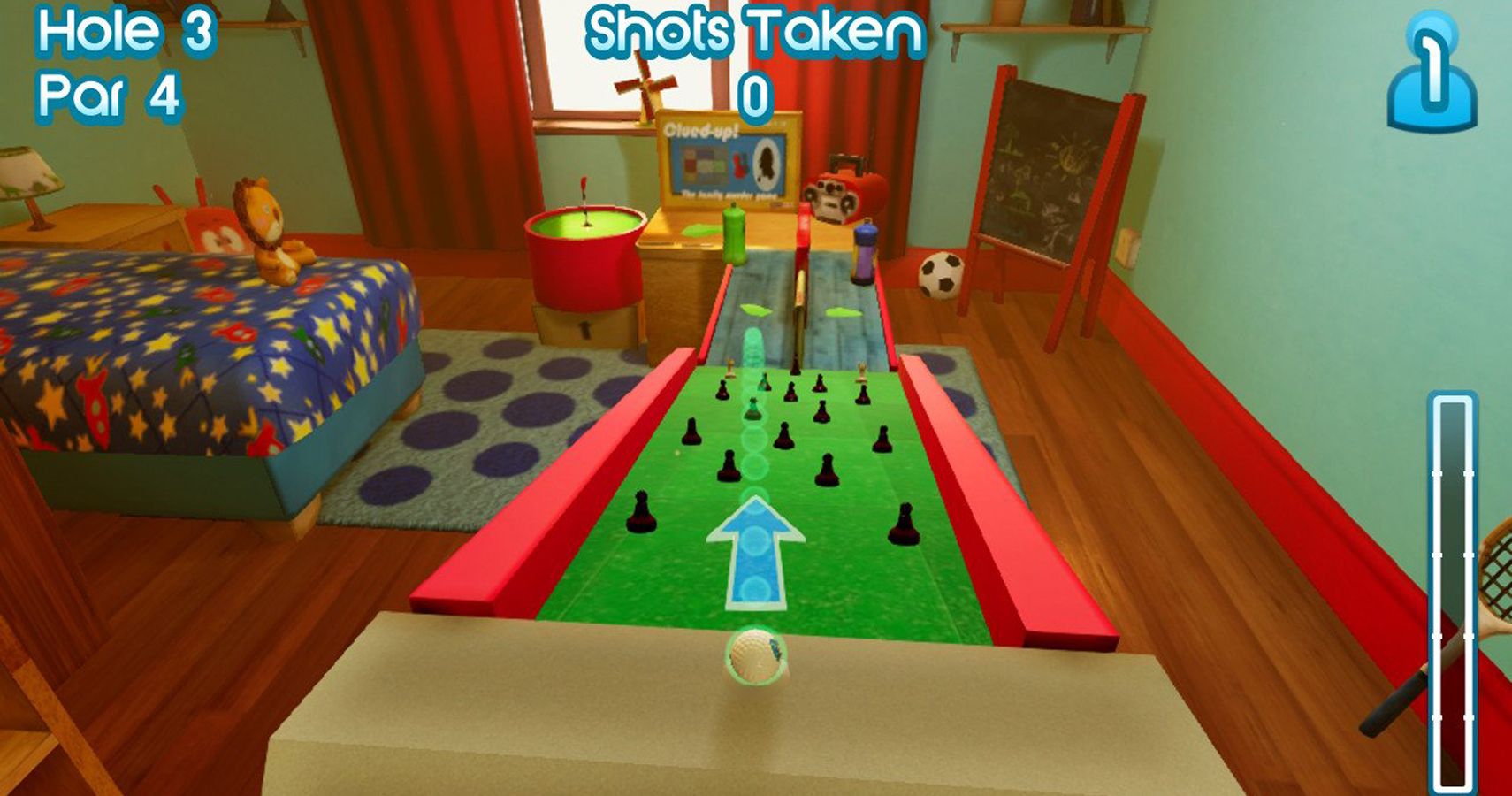 Putting For Par
Visuals are relatively simple, but this isn't exactly a game that needs to be a graphical marvel. Truth be told, House of Golf feels like a game that could have been just as successful as a mobile game. The simplistic nature of the game allows for quick gameplays when you want to zone out and turn off your brain. Mobile devices are more accessible for this sort of thing, but it is nice to be able to play House of Golf on the TV in the Switch's docked mode (though, if House of Golf were on iOS devices, players could, in theory, play on a TV via Apple Arcade).
At any rate, House of Golf doesn't necessarily do much to stand out as a must-own golfing title on the Switch, but it does have enough content to make it worth grabbing if you're ever in need of a satisfyingly calm game.

A Switch review copy of House of Golf was provided to TheGamer for this review. House of Golf is available now for Nintendo Switch.
Source: Read Full Article