Immortals Fenyx Rising offers a unique perspective of Greek mythology that doesn't take itself too seriously. The world of Immortals is vibrant, colorful, and more than a little cartoony. The Gods themselves live up to their larger-than-life reputations with even bigger personalities. According to the game's lead writer, Immortals captures these classical characters from myth but updates them for modern audiences.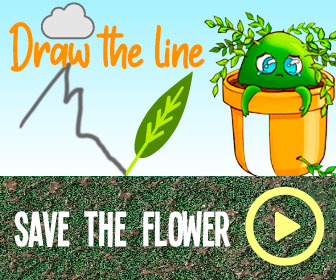 In our preview for Immortals, we noted the witty writing and excellent comedic performances that really stood out in the short demo. Fenyx's story is narrated by both Zeus and Prometheus — the mortal that stole fire from the gods and was punished by being tied to a rock so birds could eat his liver for all of eternity. The two storytellers are often at odds with each other, creating an unreliable narrator theme that often leads to comedic moments. At one point, the two narrators simply can't agree on what kind of monster Fenyx is about to encounter. As they go back and forth redefining the beast, the creature shifts and transforms right before Fenyx's eyes. Eventually, the pair settle on five angry roosters, which Fenyx dispatches with ease.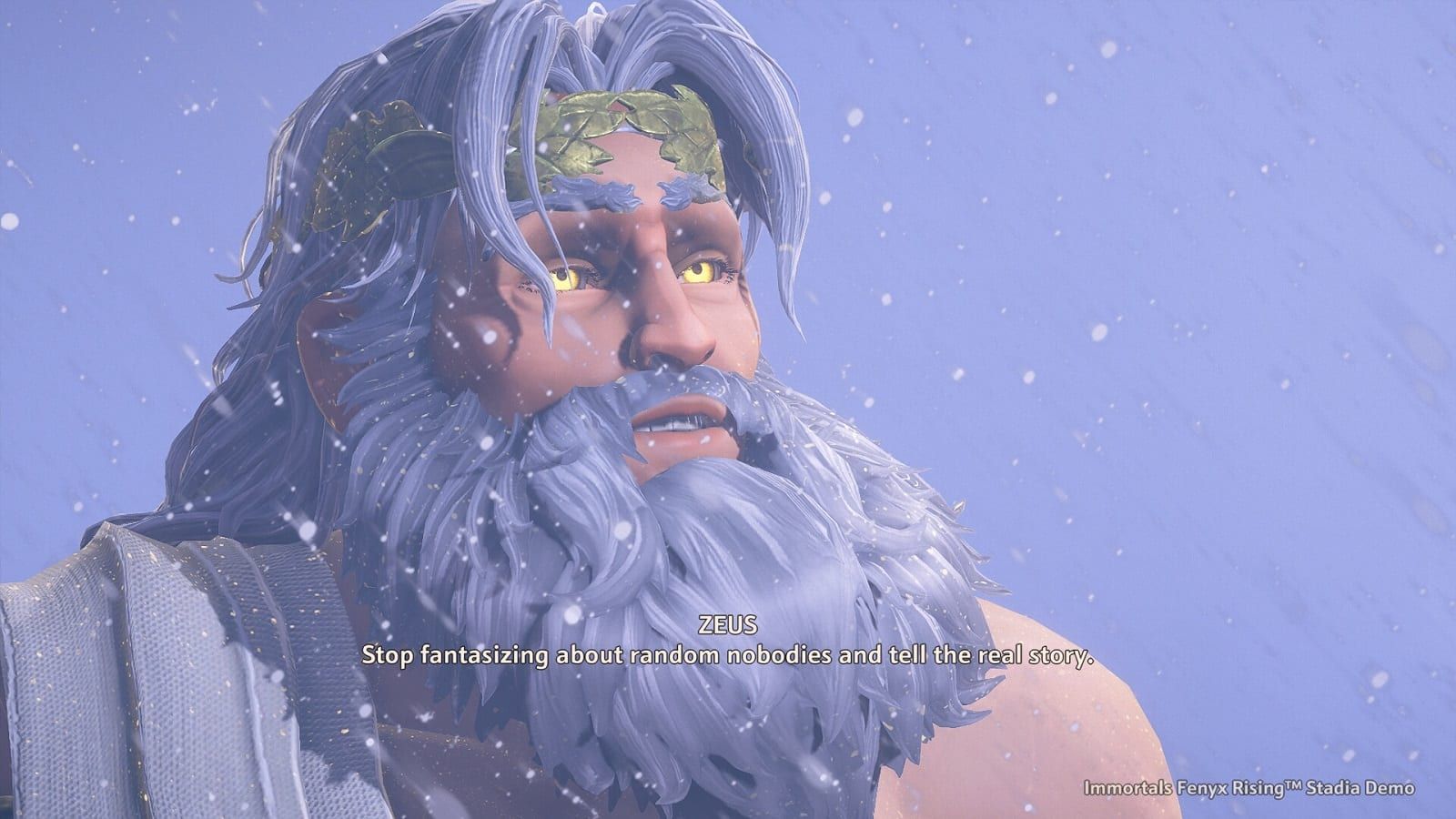 The game has playful silliness that will undoubtedly be a breath of fresh air in the final month of 2020. In a Q&A session with TheGamer, Immortals Fenyx Rising's narrative director and leader writer, Jeffrey Yohalem, spoke a bit about the character he's most excited for players to meet when they finally get to play Immortals next month.
According to Yohalem, Ares is the god to keep an eye on: "I'm most excited for players to meet Ares, because I think we have a unique take on him that will be quite unexpected." Many of us have been spending a lot of time with one version of Ares in Hades, so it will be exciting to see what Yohalem and the Immortals team has done with the character.
Immortals Fenyx Rising will be available on PC, PlayStation 4/5, Xbox One/X/S, Nintendo Switch, and Stadia on December 3. In our recent Q&A, we learned more about the collectible mounts in the game and what kind of microtransactions Immortals will offer.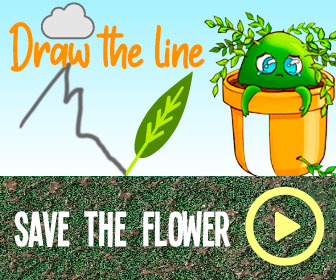 READ NEXT: Immortals: Fenyx Rising's Microtransactions Are Cosmetic-Only And Earnable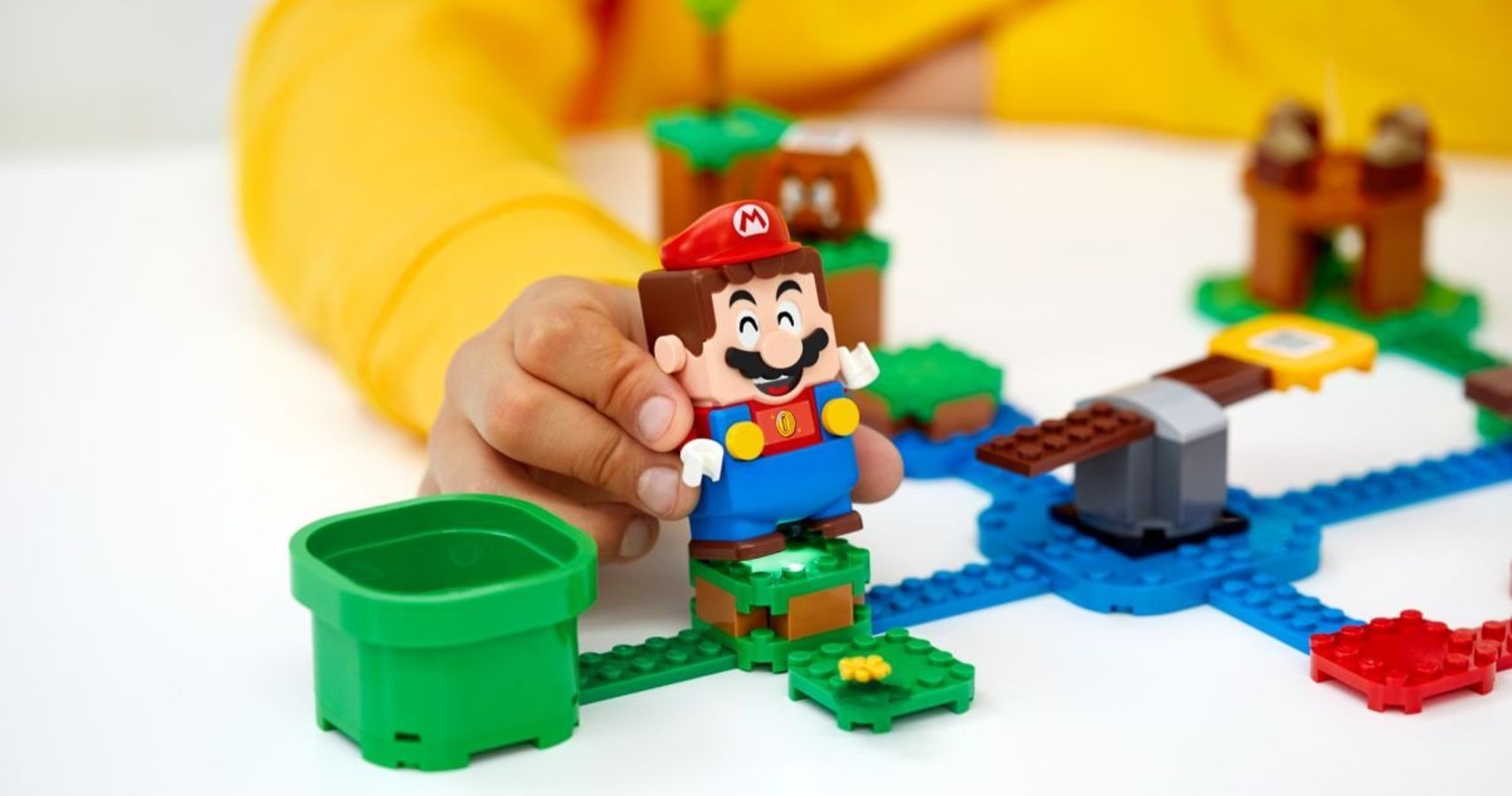 TheGamer Originals
Immortals Fenix Rising
Eric Switzer is the Livestream News Editor for TheGamer as well as the lead for VR and Tech. He has written about comics and film for Bloody Disgusting and VFXwire. He is a graduate of University of Missouri – Columbia and Vancouver Film School. Eric loves board games, fan conventions, new technology, and his sweet sweet kitties Bruce and Babs. Favorite games include Destiny 2, Kingdom Hearts, Super Metroid, and Prey…but mostly Prey. His favorite Pokémon is Umbreon.
Source: Read Full Article