Three years after The Stanley Parable: Ultra Deluxe was announced during the Game Awards in 2018—one that was followed by a self-deprecating trailer about the original not sweeping away any 'Best Narrative' award—Crows Crows Crows, the studio working with its creator, Davey Wreden, behind the expansion, has finally announced that the game will finally, most definitely, and surely be seeing a release in 2022. It's even on Steam too, with the release date being a tantalising 'Early 2022'.
This particular announcement, too, was delivered with the trademark, British-accented sardonicism that The Stanley Parable was so well-known for, with the trailer laying bare hard truths about being a video game developer: "It means lying, boldly and brazenly to your audience. Promising them release dates that are wildly outside the realm of reality." And this trailer, too, was preceded by two delay announcements in previous years: one in 2020, with the studio sardonically borrowing the delay announcements of other games; and another video from 2019, which sees the Narrator replying to fan mails that contained pleas to have the game delayed, and with much dramatic flair, declaring that the studio will bravely accede to our impassioned requests.
Related: The Stanley Parable: 10 Best EndingsThe pomposity of these announcements feels inexhaustible, even if it's in line with the spirit of the game itself. Yet I found myself unabashedly enjoying every minute of its absurd marketing. Heads-up if you haven't played the original: The Stanley Parable is about playing as an unthinking drone and office worker named Stanley, and your task is to push buttons in front of you all day. One day, however, something unimaginable happened; you weren't given any instructions to press buttons anymore, and the door behind your squalid office cubicle had abruptly swung open. What happens after largely depends on your actions, although there's a voice—the Narrator—who would implicitly offer some direction that you may feel compelled to follow. After all, it's in our blood to follow instructions unthinkingly, as players.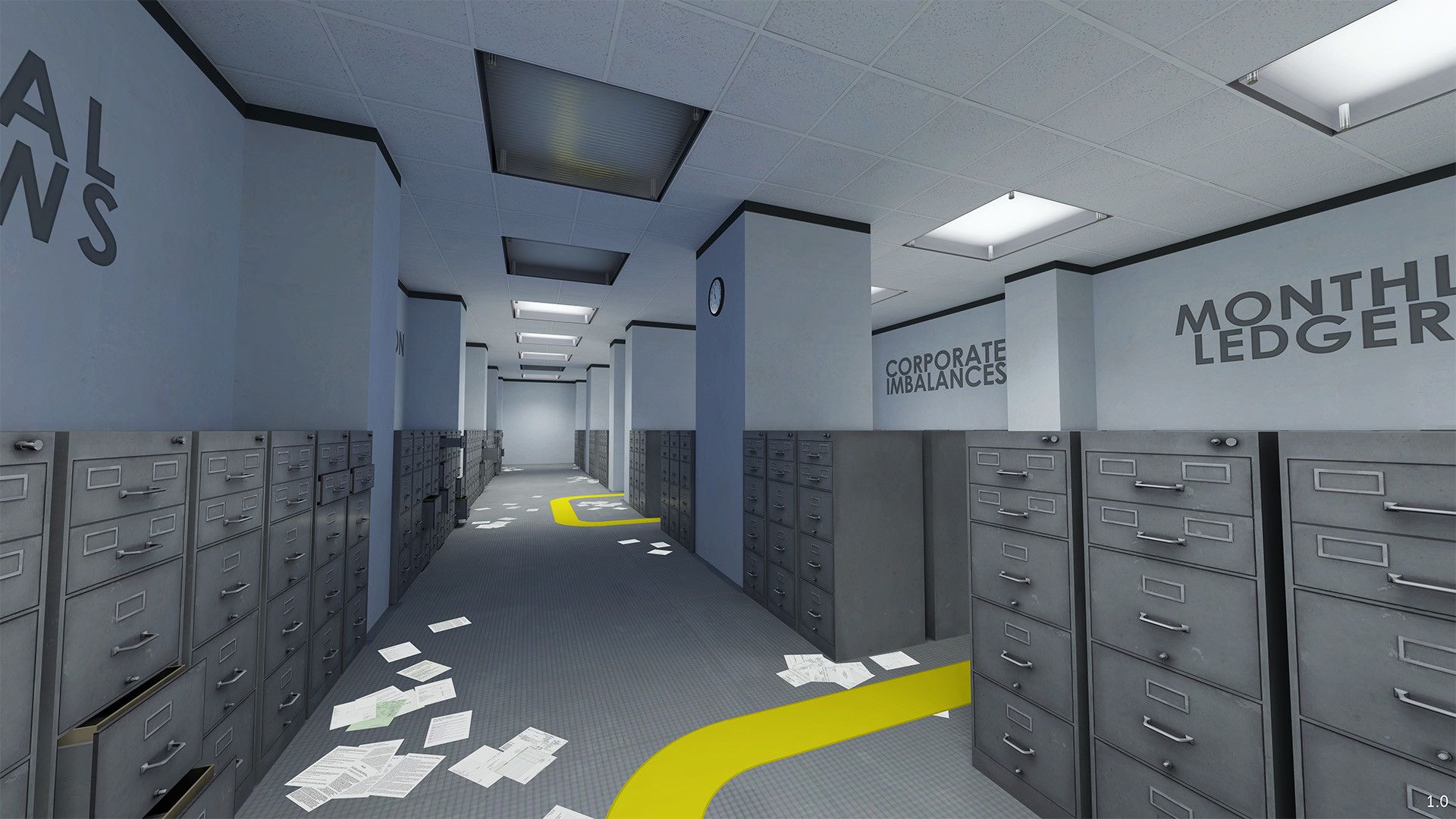 What you choose to do after this, however, essentially provides the punchline for the rest of the game. The tone of the game can be acerbic and mocking; the point of the Stanley experience is to inform you how you've been nudged into fixed patterns and structures by most games, and are often unable to subvert their unspoken rules. The Stanley Parable wants to break and remake you—and in turn, for you to break and remake it, too.
But just like the numerous endings and routes you can take in the original game, there are also myriad interpretations of the game: that it's an in-depth look at the relationship between the game developer and its audience, or that even this exercise in subversion is ultimately fruitless. Despite the game's contrarian reputation, there's still a clear, distinct set of routes that its developer clearly wants its players to follow; in other words, there's still an intended ending to this game, one that's most fleshed out and that you're most definitely meant to discover.
That may change, however, with the Ultra Deluxe expansion, since that will include much more content and a multitude of new endings. Davey Wreden did just mention that the script for the content is already longer than that of the original, which means that this is more than just a minor update or visual upgrade to the original. We'll just have to wait and see when it's released in early 2022, or not (no pressure at all, Wreden. Really).
Source: Read Full Article