The PS5 may be experiencing a slump of releases after its impressive release in November, but rest assured that 2021 will be pumped with all sorts of exclusives to give power to the players. Greatness awaits!
Ratchet & Clank: Rift Apart
A new adventure featuring our favorite lombax and robot duo is heading to the PS5, and it's expecting to release sometime this year. The game seems far into development and footage from the trailers features impressive visuals. Rift Apart sports fast loading between worlds with the SSD drive and will have specific DualSense uses. A new female lombax also caught the internet's attention in both pleasant….and strange ways.
Returnal
A AAA rogue-like bullet hell shooter by critically acclaimed developer Housemarque is arriving to the PS5 on March 19. Like Hades, each run is designed to feel different as the planet that you're shipwrecked shifts every cycle. PlayStation says that Returnal has "extreme replayability" because of how its designed.
Ghostwire Tokyo
Brought to you by Xbox (yes, really) and Bethesda, Ghostwire Tokyo is a PlayStation exclusive set in a supernatural Tokyo. In this first-person action game, you must take down the specters who have devastated the city's population with some stylish abilities at your disposal. The game has been specifically designed for the PS5 with haptic feedback, DualSense functionality, and 3D spatial audio. No release date has been provided, but this promising title has been given a 2021 window.
Deathloop
Another exciting exclusive from Bethesda is slated for a May 21, 2021 release on the PS5; The developer of Dishonored, Arkane Studios, will be bringing a unique first person shooter to the table. It is up to you to assassinate eight targets in a time-bending adventure, but there is one person stopping you from breaking the loop: Julianna.  Here's the twist: Julianna is controlled by another player online. Like Returnal, you'll have to learn from new cycles and attempt new strategies to complete your mission.
Oddworld: Soulstorm
A sequel to Oddworld: New 'n Tasty is arriving on the PS5 sometime this year. This entry will sport more of a focus on the cinematic potential of the series and seems to feature some stunning graphics for an indie project.
God of War: Ragnarok
Boy! Give us more details on the next God of War! Sony Santa Monica has given no details on the new project, but the sequel to 2017's Game of the Year will surprsingly be arriving in 2021. Whether or not Atreus will be playable is yet to be seen, but the ending revealed that he will be an essential part of the future for the series.
Destruction AllStars
Releasing as a free PlayStation Plus game in February, Destruction All-Stars is a vehicular combat multiplayer title with zany graphics. It gives off a Fortnite-like vibe. It will host a cast of 16 characters, who all have their own special abilities and personalities to bring to the table. All of this chaos will be running at 4K 60 frames per second.
Kena: Bridge of Spirits
Initially planned for 2020, Kena: Bridge of Spirits has been delayed to Q1 2021. This beautifully rendered platformer features action combat alongside spirits called the Rot. While the name doesn't sound pleasant, the creatures will melt your heart by how adorable they are. As you progress through the game, you can upgrade their abilities and find new ways to explore the forest environment. Kena also supposedly boots up in two seconds on the PS5! Crazy!
Stray
If you're feline playing as a cat, we've got good news for you! You play as a stray trying to find a way out of the busy futuristic city alongside its robot buddy B12. It brings a Cyberpunk-like vibe without all the bugs! This cat will stealthily explore the rooftops and the city streets, sometimes coming across dangerous threats in the neighborhood. Stray's being published by a respectable company called Annapurna Interactive, so it should be in good hands. There is no firm release date yet, but we do know it's a 2021 title.
Goodbye Volcano High
One part Life is Strange, another Saturday Morning Cartoon, this story is set within the last year of high school for 18-year-old Fang. Set in a world of dinosaurs, the cast of characters is trying to figure out who they really are and their futures before graduation. Will these potential couples finally reveal how they feel about each other? There's a lot of drama within this branching storyline and coming-of-age adventure game. Goodbye Volcano High will be entirely animated when it releases sometime in 2021 for Steam, PS4, and PS5.
Jett: The Far Shore
Are you ready for an adventure in a new world? Jett: The Far Shore has you play as Mei as they explore a new ocean planet. Despite the trailer making the game look serene, there will be moments of "existential dread," according to the developers, as well as "moments of heartfelt companionship." It's hard to know what kind of game this will be, as it seems to be a mix of different genres. There will be survival elements of some kind and experiential first-person sections, in addition to the flying. Superbrothers knows how to make compelling, albeit weird games, so this is one to look out for.
Five Nights at Freddy's: Security Breach
Freddy Fazbear is coming back, and he has never looked better. This horror experience will feature ray tracing, so the lighting system will look super slick on the PS5. In addition, the game has fast loading screens from the system's SSD capabilities alongside the ever important 3D audio that will give you the tension Fazbear and the gang yearn for. This indie title will be a three-month console exclusive to PlayStation systems. It seems like interest in the series is still there after all this time as the trailer has received almost eight million views on YouTube. You can take a trip to Freddy Fazbear's Mega Pizza Plex in Early 2021.
Final Fantasy XVI
The classic JRPG series is coming back as a PlayStation exclusive with its 16th mainline entry. This time, the technological worlds of the past few entries have been scaled back for a full-on fantasy outing. The producer for the game Naoki Yoshida is behind the underdog revival of the once-failed MMO Final Fantasy XIV, which took on a new form with A Realm Reborn. Since then, it has become one of the biggest MMOs in the industry. One of the main characters for XVI is Joshua, a boy who mysteriously transforms into a phoenix. Clive, his brother, is sworn to protect him in a hospitable world. The graphics style may remind you of Western RPGs like The Witcher and Dragon Age. Hopefully, it remembers the fantastical nature of being a JRPG without steering too much away from Square Enix's bread and butter. And yes, turn-based haters, it will be an action-RPG. We'll find out more about the game in 2021. We hope they will show more female characters in FF XVI.
As Square Enix has a tendency to announce their projects too early, it would be an unexpected surprise if Final Fantasy XVI comes out in 2021. No release date has been provided yet, so it could be years away.
Gran Turismo 7
There seems to be a new Forza out every year on Microsoft systems, but a new Gran Turismo comes out once in a blue moon. The reveal trailer for Gran Turismo 7 looks gobsmackingly gorgeous on the PS5. The lighting is amazing, and the developers at Polyphony Digital have rendered the interior of each car with so much detail. GT7 will support ray tracing, 4K, HDR, and a targeted 60 fps. No release date has been provided, but we think the development of the game could push past the finish line in 2021.
The Last of Us Part 2 Multiplayer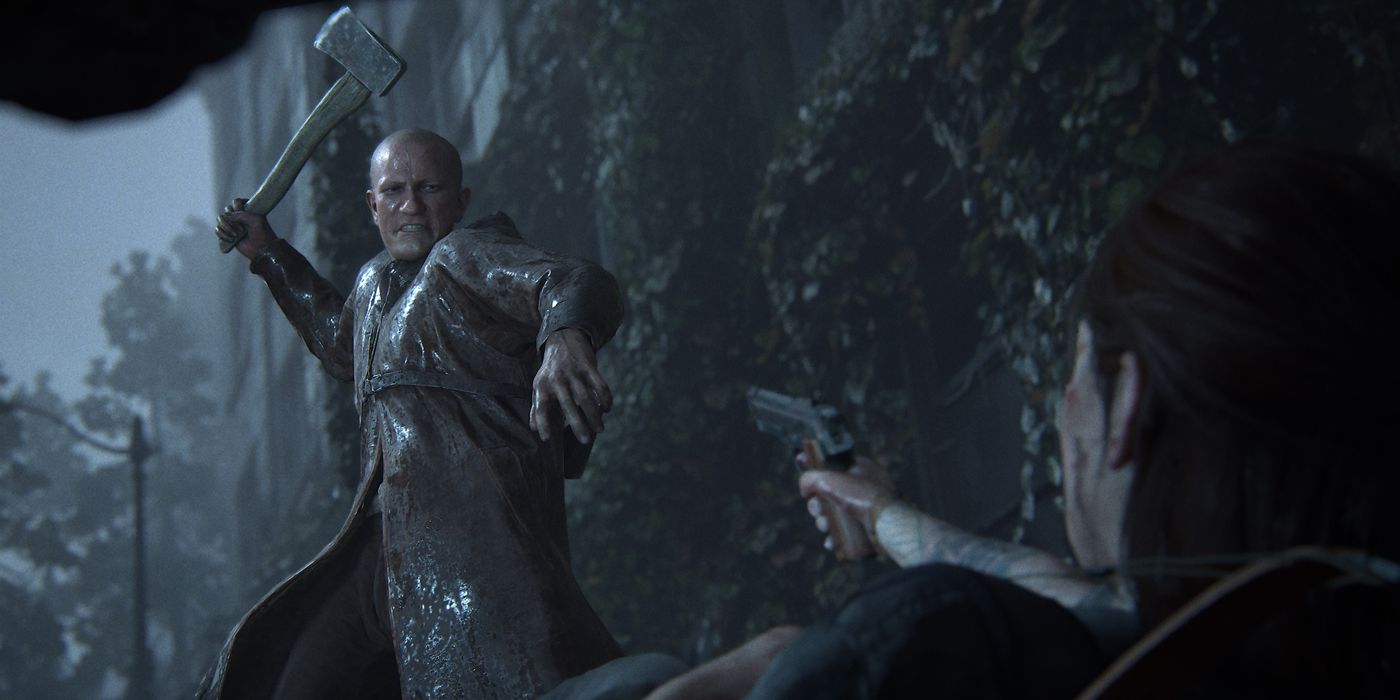 Naughty Dog before the release of The Last of Us Part 2 sent out an open letter about the future of the multiplayer segment as its absence in the game was announced at the time. They wrote that we will "experience the fruits of [Naughty Dog]'s online ambition, but not as part of The Last of Us Part 2." At that point, they will still conceptualizing when and where it would be realized. They concluded that they will be "excited to share more when it's ready."
There is precedent of a multiplayer mode being added to a Sony game after release. Ghost of Tsushima had an incredible single player campaign, but a few months after the extraordinary adventure came out, a free-to-play multiplayer was added. And here's the thing: it's great. Perhaps, PlayStation is allowing these typically thrown in modes to have more time in the oven, so they're not half-baked. We wouldn't be surprised if Naughty Dog knocks it out of the park with a battle royale take on the original Factions mode in 2021.
Little Devil Inside
Little Devil Inside seems to be a witty, funny take on the adventure RPG genre. This cinematic game seems to be taking risks with the way its cutscenes are shot, and the gameplay scenarios that the developer brings to its players look boisterous and action-packed. Not much else is known, but we feel confident after five years of development that we could see Little Devil Inside pop up on the PS5 sometime soon in 2021.
Next: We Need To Stop Gambling On Video Games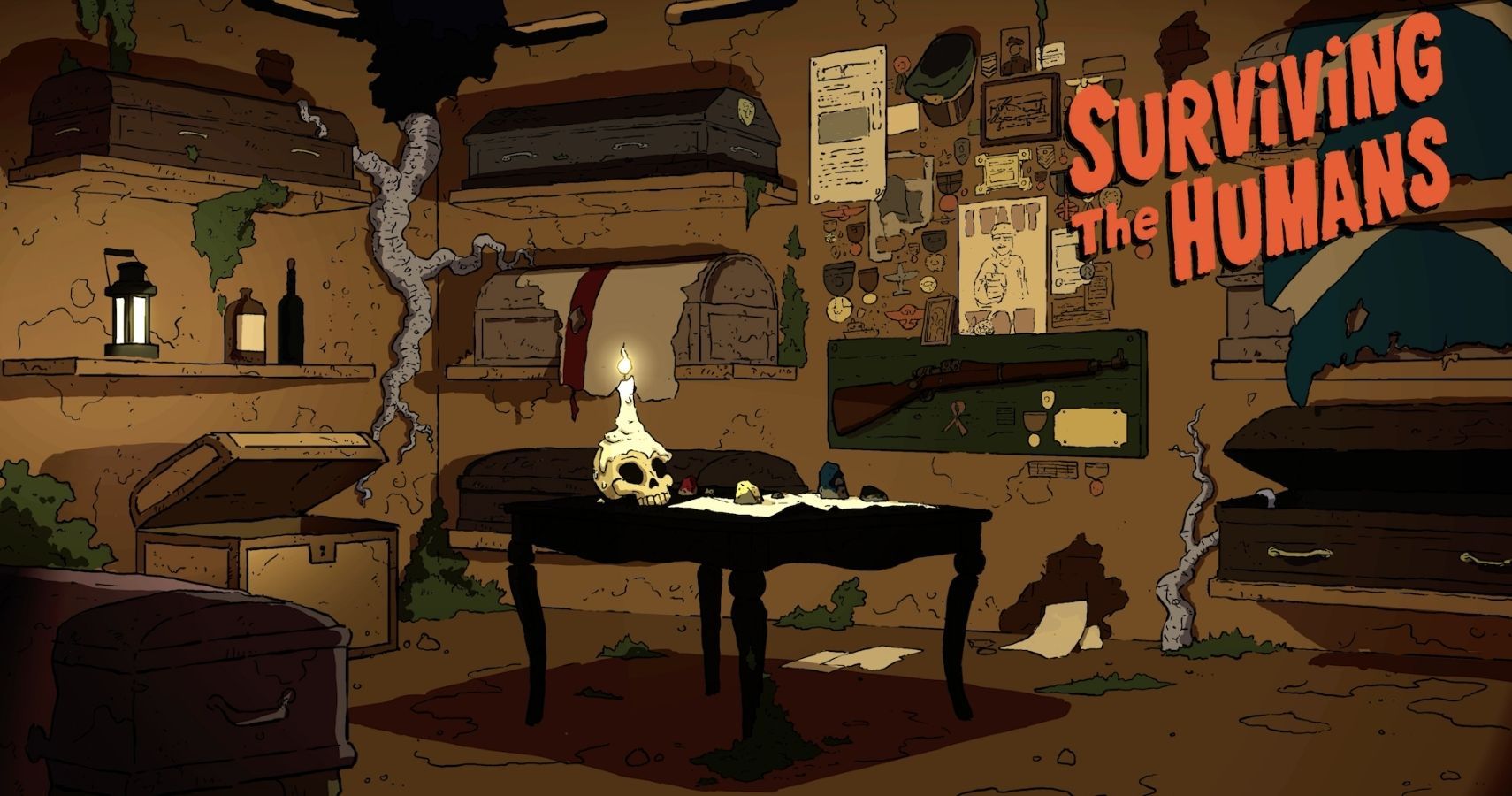 TheGamer Originals
Ps5
God of War: Ragnarok
The British "Canadian" Chris Penwell has been a video game journalist since 2013 and now has a Bachelor's degree in Communications from MacEwan University. He loves to play JRPGs and games with a narrative. His dream is to go to E3 and PAX one day and experience the mania of each event!
Source: Read Full Article