The audience for The Game Awards has increased year on year, with the viewership peaking at 85 million for the most recent ceremony. But this year represents the smallest percentage increase yet, and you have to wonder when the ceremony will peak, and what it can do from here.
In 2014, the inaugural ceremony pulled in a relatively paltry 1.9 million, followed by a small increase to 2.3 and then 3.8 million over the next two years. That's already double where it began, but it's the jump from 2016 to 2017 that first marked the trajectory TGA was on. 3.8 million close to quadrupled up to 11.5 million. From then on, the next three years saw it virtually double year on year, going from 11.5 to 26.2 to 45.2 to the 83 million TGA hit last year – especially impressive as those 83 million viewers watched the virtual event, which essentially consisted of Geoff Keighley in an empty room interviewing people on Zoom.
Related: Slitterhead, A New Game From The Creator Of Silent Hill, Was The Most Exciting Game Awards RevealThis year, back in the Microsoft Theater with live appearances from Ben Schwartz, Ming-Na Wen, Giancarlo Esposito, and Simu Liu, plus Keanu Reeves, Jim Carrey, Guillermo del Toro, and Carrie-Anne Moss joining via video, and live performances from Imagine Dragons and Sting, the viewership saw a minor bump from 83 million to 85 million. Granted, that's an addition of the entire viewership from the first ceremony just seven years ago, and a huge sign of how far TGA has come, but it also marks a considerable slowdown in the rapid growth the show has enjoyed since 2017.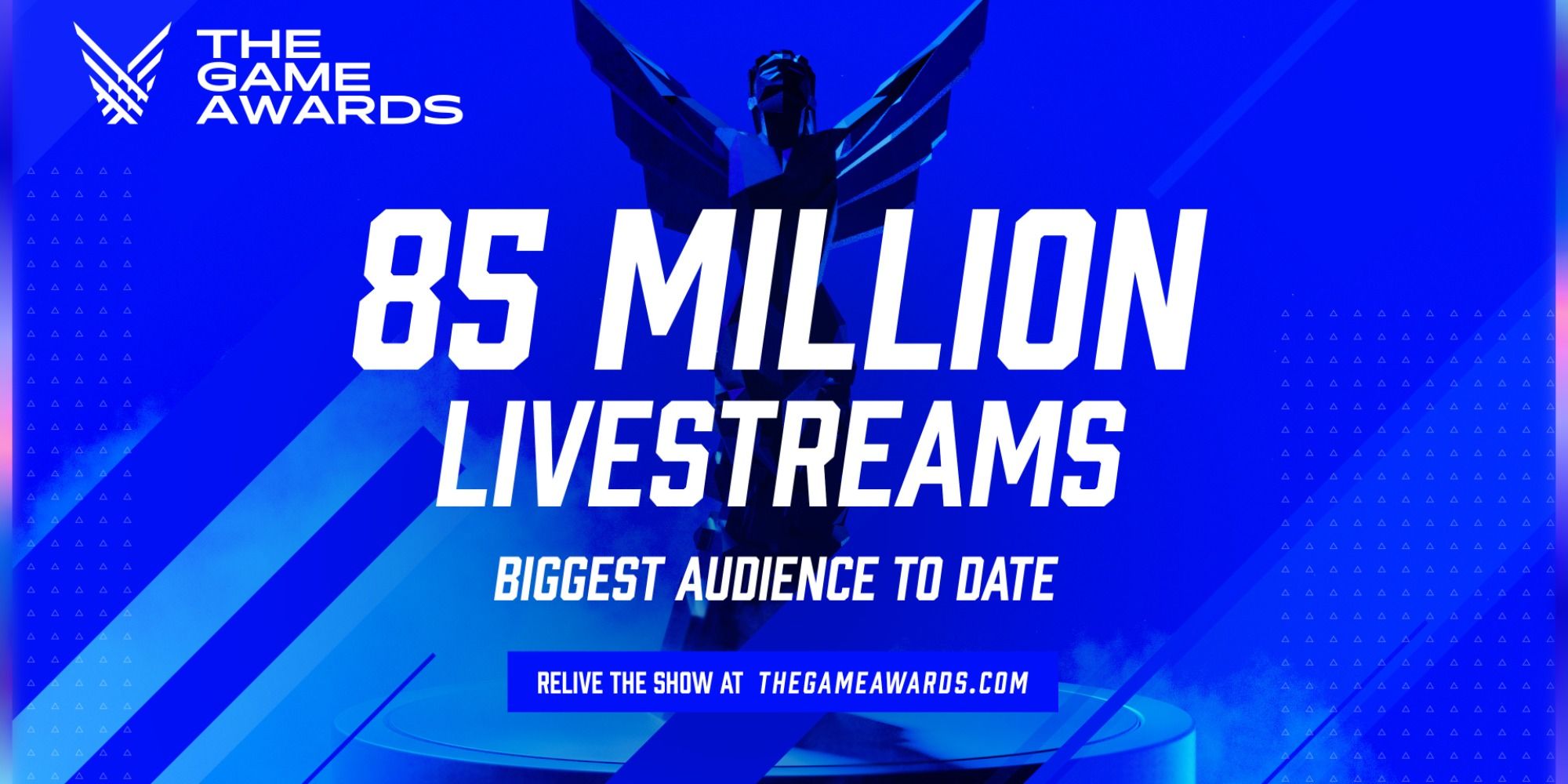 There are a few factors to consider here, of course. While the pandemic caused the 2020 ceremony to be restricted, it didn't have a major influence on the release cycle. In fact, 2020 is one of the strongest GOTY line-ups in the award's history, with The Last of Us Part 2 beating Hades, Ghost of Tsushima, Final Fantasy 7 Remake, Animal Crossing: New Horizons, and Doom Eternal. Half-Life: Alyx, Yakuza: Like a Dragon, Ori and the Will of the Wisps, Spider-Man: Miles Morales, If Found…, Genshin Impact, Phasmophobia, Valorant, Tony Hawk's Pro Skater 1 + 2, Assassin's Creed Valhalla, and Microsoft Flight Simulator also launched that year and featured across several other categories.
This is not true of 2021. Of the six nominees for Most Anticipated Game at the 2020 ceremony, four of them (Elden Ring, God of War, Horizon, and Breath of the Wild) are still not out, and reappeared in the category this year. A fifth, Halo Infinite, launched two weeks too late to be nominated for anything bar the Player's Voice award, although it did end up winning that one. Resident Evil Village is the only game to have made it out, and while it did get nominated for Game of the Year, I don't think it would have had it faced competition like The Last of Us Part 2, Hades, Ghost of Tsushima, Final Fantasy 7 Remake, Animal Crossing: New Horizons, and Doom Eternal.
I don't think 2021 was a great year for games. That's fine! We've just had – and are actively still having – a global pandemic, causing several games to be delayed. It Takes Two was delightful, and a worthy winner, especially as it's completely different from the grim blockbusters that usually take home Game of the Year – but the field was weaker this year. 2021's top six don't match up to 2020's, nor to 2018's, which boasted God of War, Red Dead Redemption 2, Spider-Man, and Celeste in its ranks. 2017 had Horizon Zero Dawn, Persona 5, Super Mario Odyssey, and PUBG eventually beaten by Breath of the Wild. Hellblade, Cuphead, Nier: Automata, and What Remains of Edith Finch weren't even nominated, though all but Nier did pick up smaller awards. Not every year can be great – great means above average. This year, for obvious reasons, was not.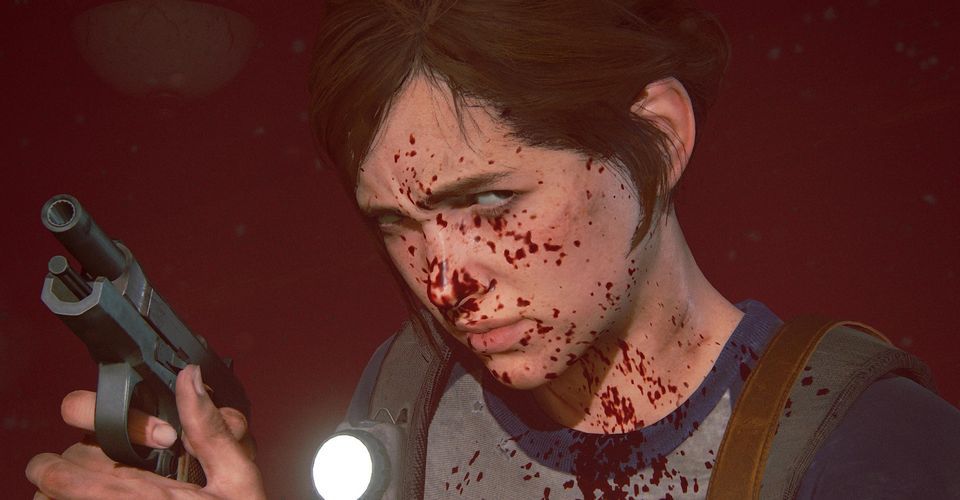 But is that all there is to it? TGA is known for looking forward as much as it looks back, but has the balance gone too far? Several categories were skipped over completely, including fairly notable trophies like Best RPG. The Artful Escape was nominated for three awards, yet its name was never read out once. Best Debut Indie was skipped completely and announced while representatives for Kena were making their way forward to collect Best Indie, while Best Art Direction was reeled off amongst another win for Deathloop. Score and Music was read out, except not really. The nominees flashed up on the screen, but nobody actually said the names, only the winner after a five second pause so we could all read them. It Takes Two won three awards, yet Josef Fares, the most entertaining guest there, was only allowed on stage once. Who made that production decision?
Another knock on effect with looking to the future is that a lot of games just aren't ready to show. We got a tease for Wonder Woman, a trailer for Sonic, gameplay for Suicide Squad, 'gameplay' that was clearly mostly cutscenes for Hellblade, a reveal for Nightingale, and… was that it? A few other minor smatterings here and there, but many of the world premieres were just new adverts for games we already knew all about, or for smaller games that may be cool, but aren't going to excite us off the back of one look. While all trailers are essentially adverts, there were also a bunch of straight-up adverts this year, with no excitement in mind. I get that the show is expensive and needs to be profitable, but it felt like it leaned too far into that this year, especially with a lack of time given to winners and nominees.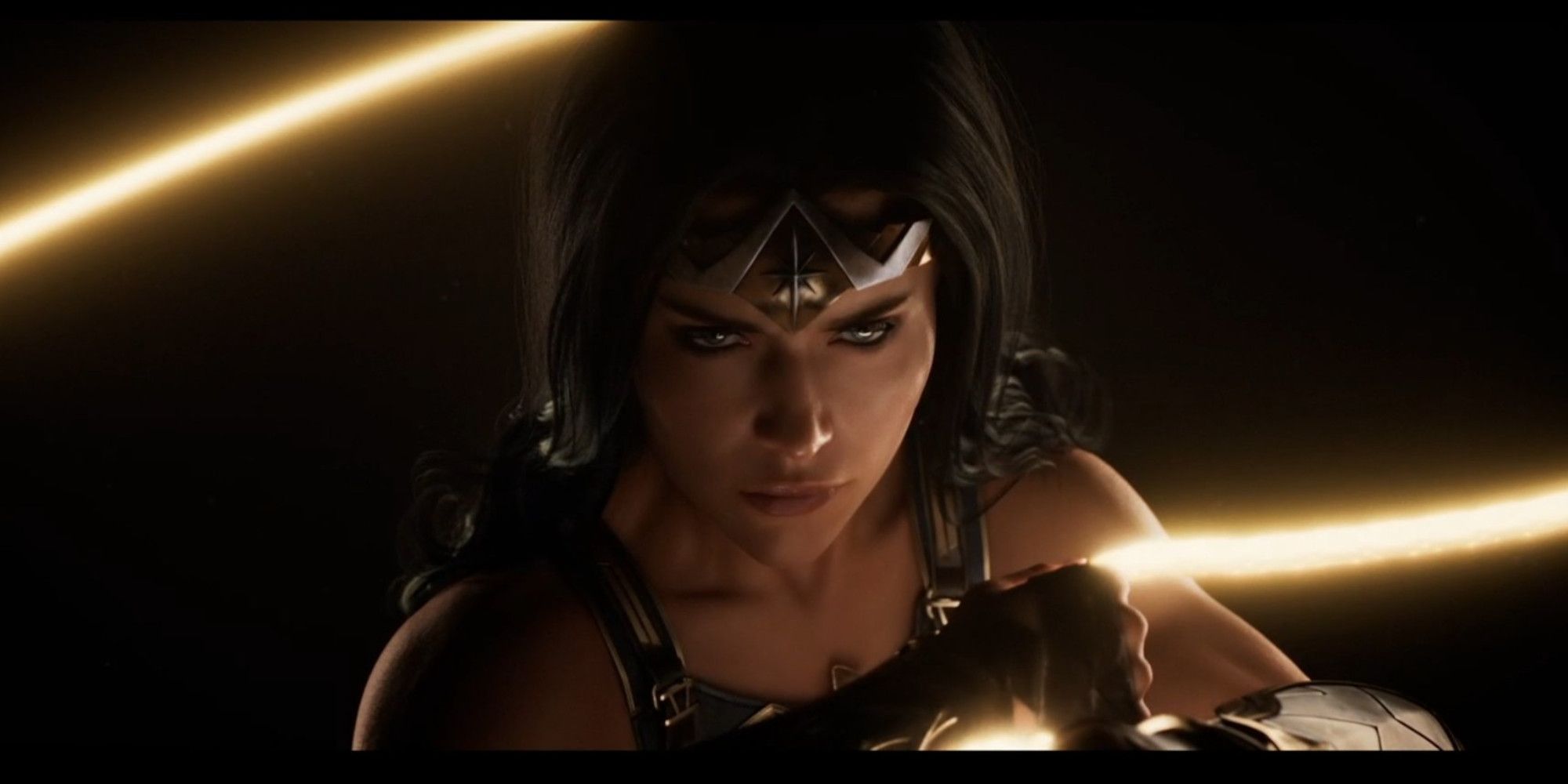 Maybe 80+ million is just a ceiling. The Emmys, held in the same venue, peaked at 21.8 million in 2000 and drew in just 7.4 million this year. The Oscars, famously "fucked" by Fares, enjoyed a peak of 57.25 million in 1998, and has steadily declined to 10.4 million at the most recent ceremony, the lowest since 1974.
I'm not sure if The Game Awards needs to change. 85 million is a huge turnout, and next year will be bolstered by Halo Infinite, Elden Ring, God of War Ragnarok, Horizon Forbidden West, and some plucky little indie that could, which will be nominated in a bunch of categories but ultimately lose to a crunched triple-A game prompting the exact articles Celeste and Hades have already inspired. Ain't games wonderful?
Here's to you, The Game Awards. I don't know if you're getting better, or worse, or staying the same, but I'll be tuning in next year, so I guess you win.
Source: Read Full Article