If you're still doing your shopping for Christmas this year, we won't judge. The period between the Black Friday and Cyber Monday sales and Christmas can as busy as it is weird (since you're mostly looking to pass the time before you can head out for the holiday break anyway), so we can't blame you for needing some last-minute thoughtful gifts to fill out your shipping list. And it's not easy to pick the perfect gift on short notice, and the store you got to to get it may not even have that stocking stuff in stock at this point.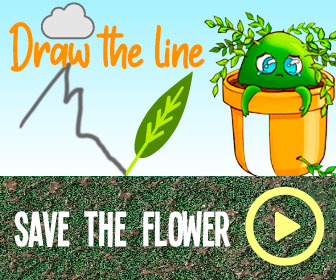 Purchasing last-minute gifts can be tricky, especially if you're unsure exactly what they own already. To make your task easier, we've rounded up an assortment of surefire hits across gaming, tech, and entertainment they're sure to love. Playing it safe when last-minute shopping is usually a good call. That's why we're highlighting popular gift cards, game controllers, headsets, and fun collector's boxes that are tailor-made to be a last-minute gift. If all else fails, a subscription service is a good catch-all gift to shop for.
While Amazon Prime members always get one- or two-day shipping, retailers such as Target, Walmart, and Best Buy are also offering fast, two-day shipping leading up to Christmas, with no membership needed. Everything you see on this list can be bought with the peace of mind that it will arrive by Christmas–as long as you aren't literally shopping with a minute to spare.
Holiday Delivery Calendar (for items to arrive by Christmas)
Amazon

Dec. 14: Last day for free shipping on orders over $25
Dec. 18: Last day for standard shipping
Dec. 22: Last day for two-day Prime shipping
Dec. 23: Last day for one-day Prime shipping

Target: Dec. 21
Walmart: Dec. 22

If you need more gift ideas beyond these, we have a vast lineup of 2019 holiday gift guides to make shopping for your loved one so much easier this Christmas. Read on for the best last-minute gift ideas you can buy right now and receive within a day or two–or even faster.

If you're looking for something specific for gamers, however, check out our picks for the best gaming headset, best gaming mouse, best gaming keyboard, and best Nintendo Switch accessories.

Holiday Gift Guide 2019

Best Nintendo Switch Gift Ideas 2019: Top Switch Games For The Holidays
Best PS4 Accessory Gift Ideas
Best Xbox One Game Gift Ideas For Christmas 2019
Best Xbox One Accessory Gift Ideas
Best Fortnite Gift Ideas For Christmas 2019
Best Funko Pop Gift Ideas
Best Gift Ideas For Marvel Fans
Best Gift Ideas For Star Wars Fans
Best Board Game And Tabletop Gaming Gift Ideas 2019
Best White Elephant And Secret Santa Gift Ideas 2019

Note that prices are accurate at the time of publication but subject to change without notice.

Best last-minute gift ideas

Digital gaming subscriptions

Microsoft, Sony, and Nintendo each have worthwhile subscription services for their respective gaming consoles. These can make great gifts, especially when you're unsure which games your friend or relative already has. Plus, you can often buy these gifts as digital codes, which means you could theoretically print and put it in a card within minutes. It's not fancy, but you can be sure they'll appreciate it.

For PS4, PlayStation Plus grants access to online multiplayer and gives subscribers two free games each month. And if they already have a subscription, the new subscription will stack. It's a future-proof gift, as Sony will more than likely use PlayStation Plus with the PlayStation 5 as well.

Xbox One's Game Pass Ultimate is easily the best value in gaming. A Game Pass Ultimate subscription bundles the Game Pass subscription program–which features an expanding library hundreds of awesome games–and Xbox Live Gold, which lets Xbox One owners play online multiplayer.

Nintendo Switch Online offers numerous benefits for Switch owners. First, it lets you play games like Mario Kart 8 Deluxe and Super Smash Bros. Ultimate online with friends. Members also get dozens of classic NES and SNES games for free and access to cloud saves, which is a very useful feature to have. Switch Online is available as a $20 individual or $35 family subscription. The latter grants up to eight users access to Switch Online perks.

Gift cards for digital game storefronts

If you know they probably want a new game but don't know what they already have, another great option is a gift card to one of the various popular gaming storefronts. That way, they can easily snag whatever games they've had their eye on.

Steam Wallet card (PC)
Eshop (Nintendo Switch)
PlayStation Store (PS4)
Microsoft Store (Xbox One)

A new controller

Almost every gamer could use a new controller, whether because of normal wear and tear or simply to have an extra set of sticks to play multiplayer with family and friends.

DualShock 4 PS4 controller — $46.96
Xbox One wireless controller — $45
Nintendo Switch Pro controller — $55
Nintendo Switch Joy-Con controllers — $67

RAVPower 26800mAh Portable Charger | $36.03

If you have someone on your shopping list who has a long daily commute or travels frequently, a portable charger is a great gift. To be honest, portable chargers are even useful at home when you're not sitting close enough to an outlet to charge your phone. This RAVPower charger holds a massive amount of juice and has three USB ports to charge three devices simultaneously. It also comes with an AC adapter. This would also be a great buy if you're shopping for someone who owns a Nintendo Switch.

Disney Plus 12-month subscription | $70

The brand-new streaming service and app from Disney is the only place you can watch Star Wars: The Mandalorian. Plus, it has a huge back catalogue of Disney animated movies, Marvel flicks, and much more. You can gift a 12-month subscription for $70. Though it's a digital code, you can set it to deliver to an email address on the day of your choosing, so it's a quick and convenient deal. If they already have Disney Plus, the subscription will stack. And since there's shortage of stock to worry about, this is a pretty good last-minute gift.

Nintendo Game Boy Gift Set | $20

A neat and thoroughly nostalgic gift, this Game Boy gift set from Target features three products that are styled after the original Game Boy: a coffee mug, bottle opener, and notebook. The coffee mug even has a little pocket that holds a cookie.

The Legend of Zelda: Link's Awakening Collector's Box | $30

If you have a Zelda fan on your list, they may already have The Legend of Zelda: Link's Awakening for Nintendo Switch. But they probably don't have this collector's box, which is more of a kit, really. Featuring the gorgeous cover artwork from the game, the box includes a water bottle, pencil/pen holder, notebook, baseball cap, small Hylian Shield pillow, and set of puffy stickers.

Super Mario Collector's Box | $30

For Mario fans, this collector's box features a reversible Mario/Luigi canvas bag and reversible Mario/Luigi winter hat, a green warp pipe cup, two patches, a decorative coin, and a mystery item. This is an especially good gift for kids, too.

Sega Genesis Mini | $60

A brilliant ode to Sega's heyday, the Sega Genesis Mini sandwiches 40 old-school games onto a pint-sized replica of the Sega Genesis. The storied library of games includes Sonic the Hedgehog, Streets of Rage 2, Castlevania: Bloodlines, and many more beloved classics. The emulation is fantastic, and the addition of save states make these games more accessible than ever before. The Sega Genesis Mini comes with two wired controllers, so you can play multiplayer on the living room floor like the good ole days.

Headphone stand with USB charger | $35

Anyone with a pair of over-the-ear headphones could tell you that setting them down flat over and over again can lead to some unwanted scuffs and tears on the cushions. This headset holder from Cozoo will solve that issue. On top of keeping gaming headphones in great condition, it also serves as a charging base with three USB ports that can charge phones, game controllers, and anything else that's powered by USB.

SteelSeries Arctis 1 universal wired gaming headset | $40

Compatible with consoles, PC, and mobile, the SteelSeries Arctis 1 is a great and very reasonably priced gaming headset. The wired headset uses a standard 3.5mm audio cord and comes with a detachable, noise-canceling microphone. The Arctis 1 combines crisp audio with comfort to deliver a headset that works well across all gaming platforms.

Vizio 2.0-Channel Soundbar with Bluetooth | $78

Soundbars can give TVs the extra audio power needed to deliver a more vibrant listening experience when watching movies, playing games, and streaming your favorite shows. This Vizio Bluetooth-enabled soundbar is compact and equipped with high-quality DTS Virtual:X sound, which works to mimic surround sound.

Kindle | $70

Skip trying to find the perfect book and just get them one of the best ways to read. Amazon's Kindle stores thousands of ebooks on one small device. The display mirrors the look of paperback to provide a less strenuous experience than glossy tablet and smartphone displays. Amazon recently released this new mode, which comes with a built-in front light to help make things even easier on the eyes. You can choose between black and white color options. The Kindle is an excellent gift for bookworms in your life, especially those who travel frequently.

Razer Mamba wireless gaming mouse | $50

Razer is one of the most well-known PC gaming peripheral manufacturers in the business, and the Mamba is one of its most popular mouses. Fitted with Chroma RGB lighting and seven programmable buttons, the Mamba is both stylish and practical for a wide variety of PC games. It also boasts an impressive 50-hour battery life.

Roku Premiere 4K streaming media player | $39

For those who don't own Smart TVs, streaming devices are extremely useful in today's streaming-focused world. The Roku Premiere 4K is a compact device that turns your TV into an easy-to-use hub for all of your streaming apps, including Netflix, Hulu, Prime VIdeo, and Disney Plus. This particular Roku device is capable of streaming in 4K and HDR.

Motile Commuter Laptop Backpack with Qi wireless power bank | $80

This laptop backpack is fairly novel. On top of being a great-looking everyday bag, it also comes with a built-in 10,000 mAh wireless power bank to charge your smartphone and devices. If they don't have devices capable of charging wirelessly, the charger works with USB. The Motile laptop backpack comes in four colors: Charcoal, Navy, Camel, and Bone.

Google Home Mini | $25

The Google Home Mini is a small smart speaker that acts as a personal helper thanks to Google Assistant. You can ask Google to play your favorite music, look up recipes, tell you the weather, and much more. You can pick between four color options: Chalk, Aqua, Charcoal, and Coral.

Poke Ball Plus | $44.19

Pokemon fans will love to receive the Poke Ball Plus for Christmas. When connected to Pokemon Go, it lights up and vibrates as you approach Pokemon. The Poke Ball Plus can also be used as a controller for Pokemon: Let's Go, and you can use it to level-up Pokemon in both Let's Go and Pokemon Sword and Shield (simply by carrying it around). As an added bonus, the Poke Ball Plus contains Mew, which can be transferred to all three games.

Risk – Game of Thrones edition | $68.49

The board game Risk sets up perfectly for a Game of Thrones-themed variant. But this is more than just a rehash of the iconic strategy game about conquering territories. Game of Thrones Risk comes with a pair of custom game boards. In War of Five Kings, three to five players battle it out for the Iron Throne. A two-player variation pits House Targaryen against Ghiscari. You can also merge the boards and enjoy a seven-player game. Each house has its own special player boards to track progress, and each army has 45 game pieces (315 total). To make things more interesting, Game of Thrones Risk has 28 action cards that alter the standard dice-rolling skirmishes.

Source: Read Full Article